Cooke looks to ride 2015 success into Rio 2016
Australia's London 2012 Paralympic champion is No. 1 in the women's T2 road ranking.
16 Feb 2016
Imagen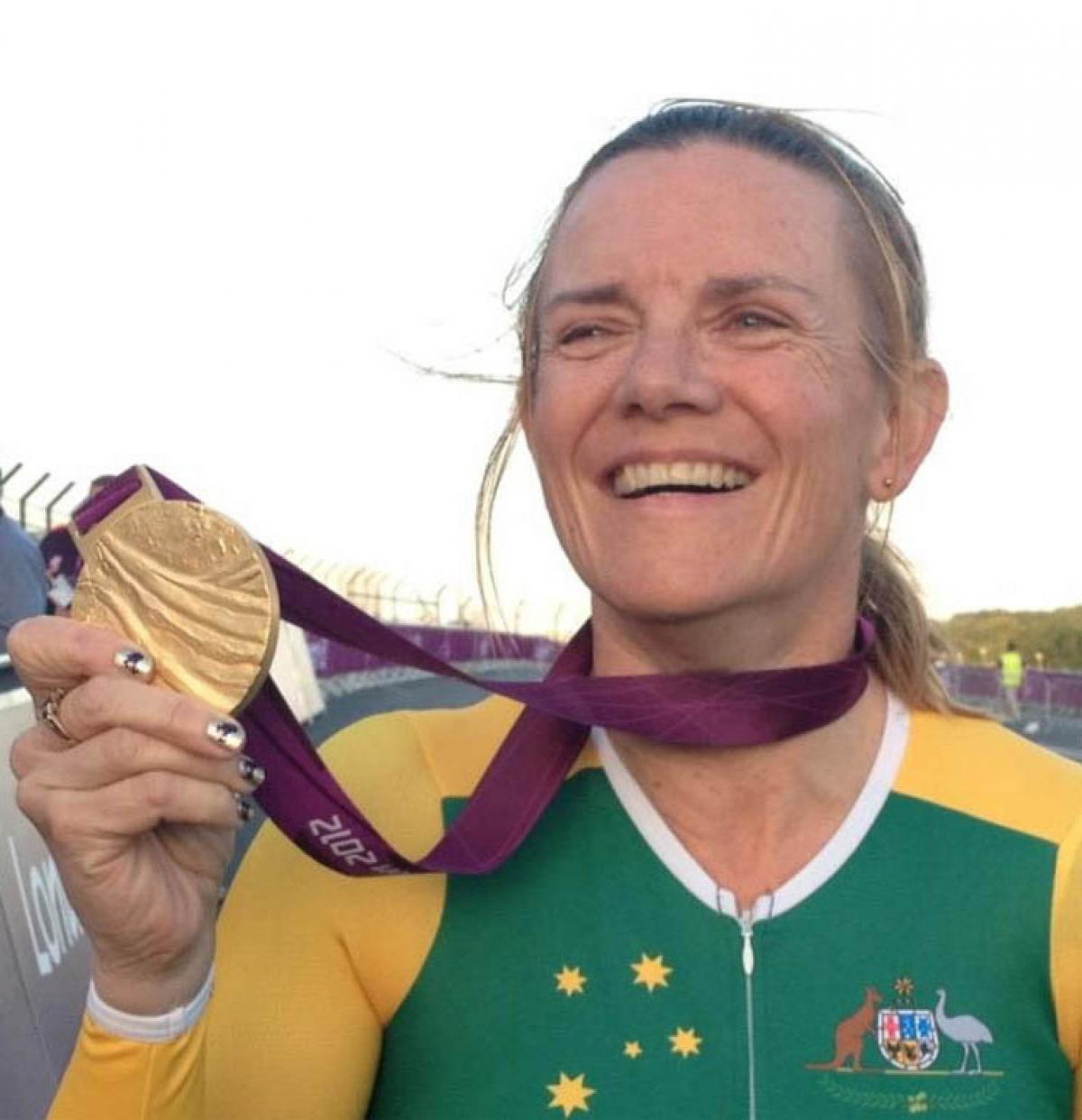 ⒸCarol Cooke
By Poppy Penny | For the IPC
Despite all her success from 2015, Australia's Carol Cooke said she is starting the Paralympic year on a clean slate.
"Each year we all start from the first race so it is about really concentrating on the year in question and focus on each race as they come along," Cooke said.
Rio 2016 is no doubt on Cooke's mind, and she believes 2015 was a year of learning and fine tuning herself for the Paralympic Games.
Cooke had an almost flawless 2015, winning all of her international races except one – the UCI Para-Cycling Road World Championships road race T2 held in August in Nottwil, Switzerland. The USA's Jill Walsh took gold in that race; Cooke was six seconds behind and took the silver. That result motivated the 54-year-old to return to Australia and spend time with various experts in the sport and learn about tactical racing.
"I had never really needed to learn about tactics, so it was a great learning experience," Cooke said.
The Australian won gold in the mixed time trial T 1-2 at London 2012, and she is using her 2015 performances (including world gold in the time trial) to give her confidence that she is on the right track ahead of the Rio 2016 Paralympic Games.
Cooke spends up to 22 hours per week training – swimming, gym time, watt bike training and working out on the trike. She adds that she has to find the perfect balance between training hard and letting her body rest and recover.
"Training is going really well on the trike and I have been racing against women on two wheels, which is a huge challenge, but also putting a lot of time into my gym preparation to become stronger," Cooke said.
The Canadian-born Australian believes that her ability to focus on what needs to be done and turning her bad days into learning experiences is an important part of her development.
"You must dare to face your fears and believe in yourself and you can accomplish anything," said Cooke, adding that the motto has helped her focus on herself and not be intimidated by her competitors.
"We can't do this on our own, there are so many components to being a good athlete and that team is part of it," she added. "All of them help to get that athlete to the pinnacle of their career and we as athletes can't forget that."
Cooke had won both time trial and road races at the 2013 and 2014 Road World Championships; the silver in the road race from 2015 Worlds was a blemish but one she hopes to win back at Rio 2016, as well as see success from her fellow Aussies.
"I think we are looking fantastic leading into Rio," Cooke said of her Australia team. "I certainly wouldn't want to be the selectors trying to make the decisions as to who will be on the team for Rio."
Sport fans from around the world can now buy their Paralympic tickets for Rio 2016 from authorised ticket resellers (ATRs).
The IPC's Global ATR is Jet Set Sports, and Rio 2016 tickets and packages can be purchased on the CoSport website.
Residents of Brazil can buy 2016 Paralympics tickets directly from the Rio 2016 website.