Czech Republic playing it cool despite success
'We are very happy to come back to Group B because I think we belong there'
15 Oct 2019
Imagen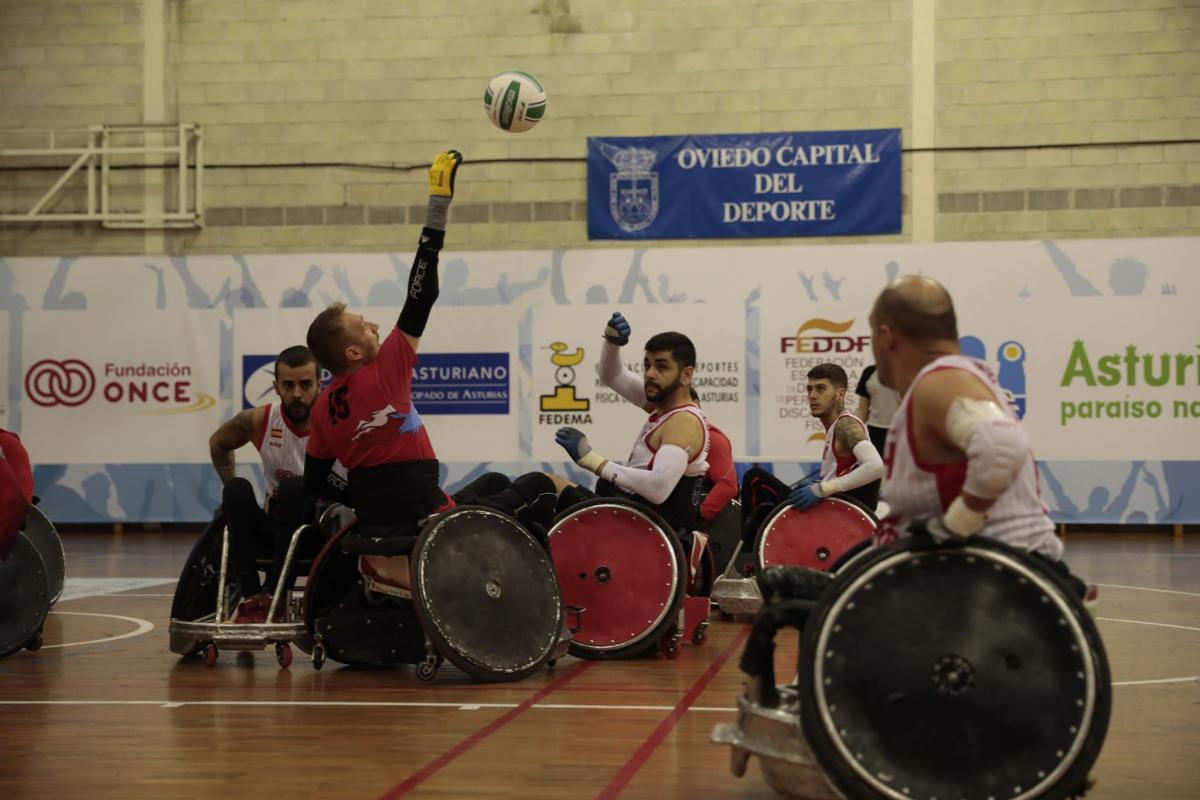 By Beau Greenway | IPC
Czech Republic is one step closer to returning to the top level of European wheelchair rugby but are well aware that their challenge is far from over.
The Czechs claimed this month's IWRF European Division C Championship in Oviedo, Spain, with a thrilling two-goal victory against Israel (45-43) in the gold medal match.
Both Czech Republic and Israel will move into the Division B tournament held next year, joined by the bottom two at this year's Division A championship – Switzerland and Poland.
Experienced Czech coach and player David Lukes was thrilled with the performance of his side.
"We are very happy to come back to Group B because I think we belong there," Lukes said.
"We have a strong enough team to play good matches with the teams in this division. Our goal is to stay in Division B, because constant travel between Division C and B does not help team spirit and is very expensive. Team spirit was the key. Everything worked perfectly on and off the court. It was fun, I haven't laughed in the national team for a long time."
Lukes knows it will require a strong performance if Czech Republic is to remain in Division 'B' or push for Division 'A' in future.
"We have to work on everything," he said.
"More variations of game start and attacks, but also on individual condition of all players and keep what we already have, a great team."
Jiri Plesko was a popular winner of the tournament's MVP award, which is usually taken out by the standout high-pointer at most events.
The 1.5-classifed player was rewarded for a consistent tournament.
"We were all expecting (teammate) Filip Varton to get MVP. It does not happen so often that a player who is more of a defender, does not score so many goals, but rather does a blocking job gets the MVP trophy.
"Personally, I think it is well deserved for all that 'Jirka' has been doing for rugby in his 10-year career.
"The tournament really fit him and he was in great shape. I'm very happy for him."
Lukes has been involved in the sport for 17 years and believes it's completely different to when he started.
"It's more about sport, even though the atmosphere is still great," Lukes said.
"At the national team level, however, it is about the overall work with the team, quality staff members, players' condition, tactics and team psychology.
"The game is always evolving and it is necessary to work constantly and not to stagnate."
Italy defeated host nation Spain, 38-37, for the bronze medal in a come-from-behind effort.