Date change for 2015 IPC Swimming World Championships confirmed
Glasgow 2015 to take place one year from now from 13-19 July.
14 Jul 2014
Imagen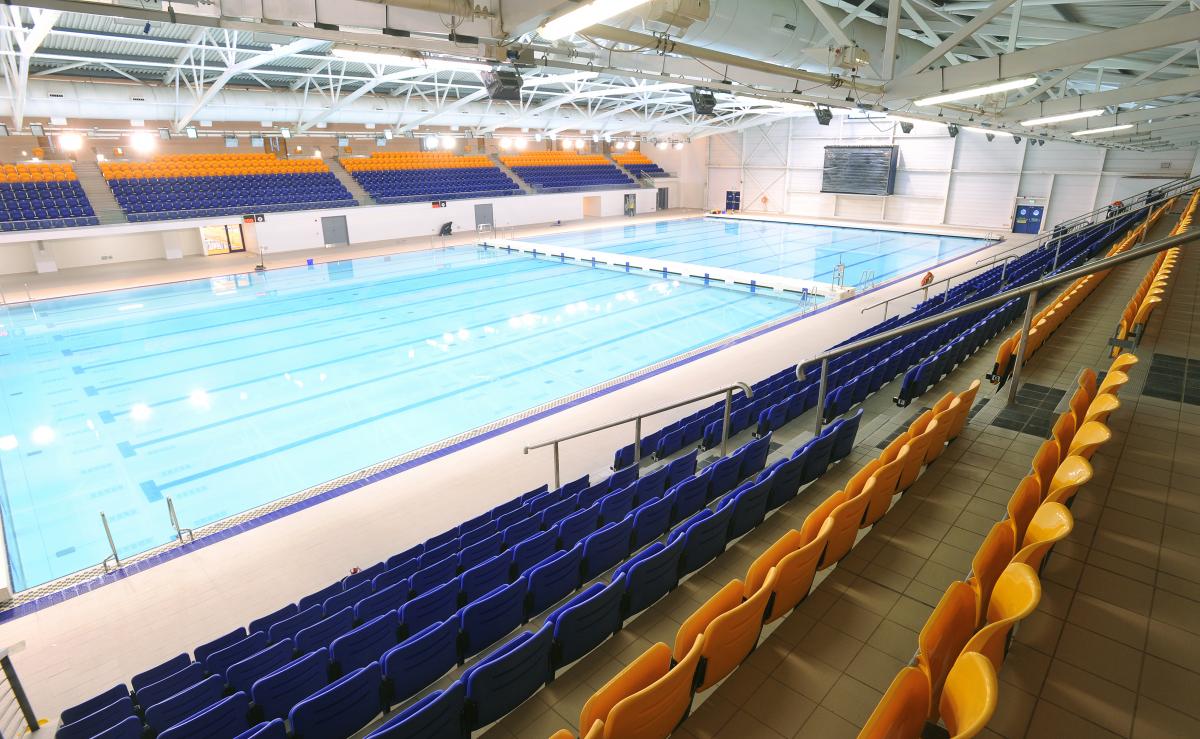 ⒸGlasgow 2015
IPC Swimming and British Swimming confirmed on Sunday (13 July) that the dates for the 2015 IPC Swimming World Championships in Glasgow, Great Britain, have been moved to one year from now, from 13-19 July.
The competition was originally scheduled for 18-25 July.
Glasgow was announced as the host city of the prestigious competition in 2012 and the awarding of the event was originally stated as a European Championships but with a change to the IPC Swimming calendar the competition was upgraded to a World Championships.
The World Championships is the biggest event on the calendar for para-swimming outside of a Paralympic year and the competition is expected to see more than 650 athletes from more than 50 countries compete for honours.
The venue will be Tollcross International Swimming Centre, the same pool that will host the swimming competitions of the Glasgow 2014 Commonwealth Games.
Xavier Gonzalez, IPC Chief Executive Officer, said: "Glasgow has everything needed to stage our World Championships and we are looking forward to working with British Swimming, UK Sport, EventScotland and Glasgow City Council to make these Championships a fantastic event."
David Sparkes, Chief Executive for British Swimming said: "British Swimming together with Glasgow City Council, Glasgow Life, EventScotland and UK Sport believe we can showcase Paralympic Swimming to the whole of World.
"The Paralympics in London introduced the world to the quality of swimming and I hope that audience will embrace this competition in the same way."
Simon Morton, Director of Major Events and International Relations at UK Sport, said: "We're delighted that the IPC Swimming World Championships will be one of the first major international Paralympic events to form part of UK Sport's Gold Event Series - our National Lottery funded programme to host some of the world's biggest sporting events in the UK."
"We are determined to help build a strong legacy from London 2012 and Glasgow 2014 making use of the outstanding venues, technical know-how and army of volunteers while also giving people the opportunity to witness world class sport."
Councillor Archie Graham, Executive Member for the Commonwealth Games and Chair of Glasgow Life, said: "Glasgow has been named one of the top ten sporting cities in the world and its reputation continues to grow thanks to our investment in facilities and our ever-growing sporting events programme that continues to deliver world-class events such as the 2015 IPC Swimming World Championships.
"The new and improved Tollcross International Swimming Centre will be the perfect host venue for this prestigious event. This is another world-class facility built by the city of Glasgow for the people of Glasgow which will provide a real and lasting legacy for all of our communities as we build a more active city for future generations. Tollcross International Swimming Centre will also host all of the swimming events as we welcome the world to the Glasgow 2014 Commonwealth Games."
Paul Bush OBE, Chief Operating Officer for EventScotland added: "Scotland is the perfect stage for events and in the refurbished Tollcross International Swimming Centre we have a venue truly worthy of hosting a championship of this calibre. Welcoming the Commonwealth Games to the country in just over a week's time is a huge milestone but what happens after that is vital; and these championships will add to our ever growing portfolio of major events from 2015 onwards."
Maureen Campbell, Chair of Scottish Swimming said "Tollcross is a first class facility and the city of Glasgow will provide a fantastic welcome to competitors from all nations."
Before Glasgow 2015 European swimmers will head to Eindhoven, the Netherlands, for the 2014 IPC Swimming European Championships.