Disappointed Yang Yang looks at big picture
The four-time Paralympic champion and former world-record holding swimmer is keeping Rio 2016 in perspective.
24 Oct 2016
Imagen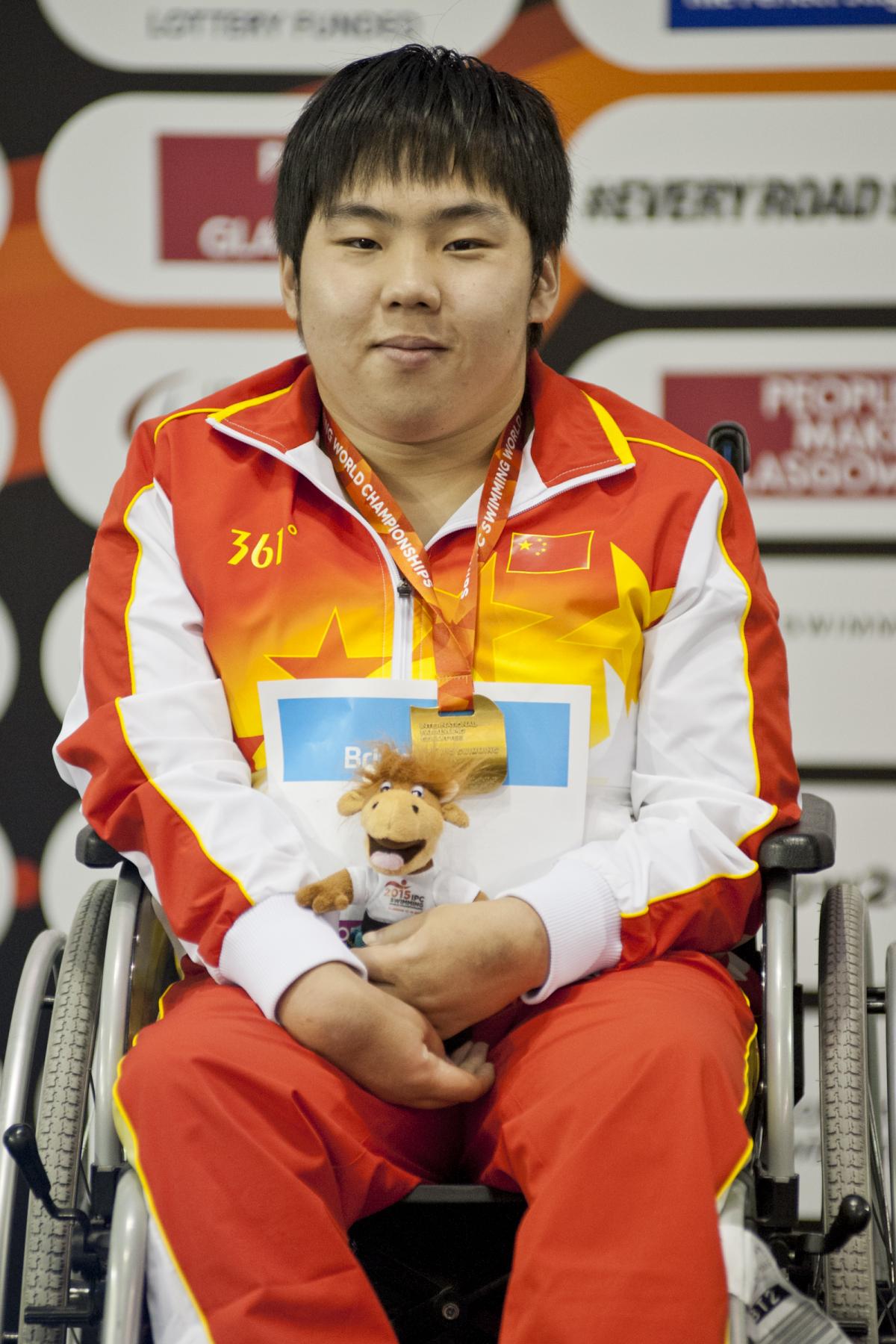 ⒸLuc Percival Photography
By Sophie Feng | For the IPC
"I want to wish my future self in four years luck, and I want to tell him to train harder. We can always train a little bit harder."
Chinese swimmer Yang Yang has had to put things into perspective once the Rio 2016 Paralympic Games ended. A four-time gold medallist from London 2012 and two-time world champion from Glasgow 2015, Yang left Rio medal-less. He is now trying to carry on from that experience and is targeting Tokyo 2020.
"Coming back from Rio, I feel like winning doesn't matter as much anymore. As long as I am happy and I enjoy swimming, everything is perfect," he said.
At Rio 2016, the defending Paralympic champion Yang had to watch his national teammates, Liu Benying (200m freestyle S2) and Zhou Liankang (50m backstroke and 100m backstroke S2), break his previous world records and stand on top of the same podium he himself had dominated four years ago.
In fact, finishing fourth in all three of his events taught Yang a fundamental lesson on how to genuinely enjoy swimming without expecting any outcome.
"In London, I was setting new world records. This time, in Rio, it was about witnessing others beat my world records and accepting that," the 19-year-old Ningbo native said.
Yang first graced the international stage in 2012 when he won four gold medals in the 200m freestyle, 100m freestyle, 50m backstroke and 50m freestyle S2. He shattered all four world records, at only 15 years of age.
He added more to his resume at the 2015 IPC Swimming World Championships in Glasgow, Great Britain, winning and setting a world record in the 200m freestyle S2; and winning the 50m backstroke S2.
Yang admits he has learned more from losing versus winning.
"Not only has my mentality changed, but I've matured a lot. My mind is at peace. I can control my nerves and handle victory and defeat a lot better now than I did four years ago. I do not get as nervous or excited anymore. It's all very calm," he explained.
Still, finishing just off an almost entirely Chinese podium did not sit well with him as he left Brazil with a few regrets.
"My biggest disappointment was, without a doubt, not winning a medal," Yang said.
However, being disappointed has little to do with admitting defeat. Going home empty-handed this time around was still a rewarding experience, as Yang believes it will fuel him for more in Tokyo 2020.
"In Tokyo, I want to at least medal. I don't want to finish fourth in all my races like I did this time."
The S2 swimmer, born prematurely with cerebral palsy, is currently finishing up his junior year of high school.
"My education is a slower process," Yang said. "At times, it can be difficult, because I try to balance my studies and my training. Training can be exhausting, but I try my best not to let that affect my studies. Overall, it is going fairly well."
"When I am not swimming, I like to go to school and listen to music in my free time. It relaxes me," he added.
While he is devoting his time to his education right now, Yang is ready to dive back into training once he picks up the call from the provincial team, as he wants one more opportunity to challenge himself at the Tokyo 2020 Paralympics.
"I want to wish my future self in four years luck, and I want to tell him to train harder. We can always train a little bit harder," Yang said.