Egypt's Ibrahim Hamato to receive special award
Para-table tennis player became global YouTube sensation after a video of him playing the sport using his mouth to hold the racket went viral.
12 Dec 2014
Imagen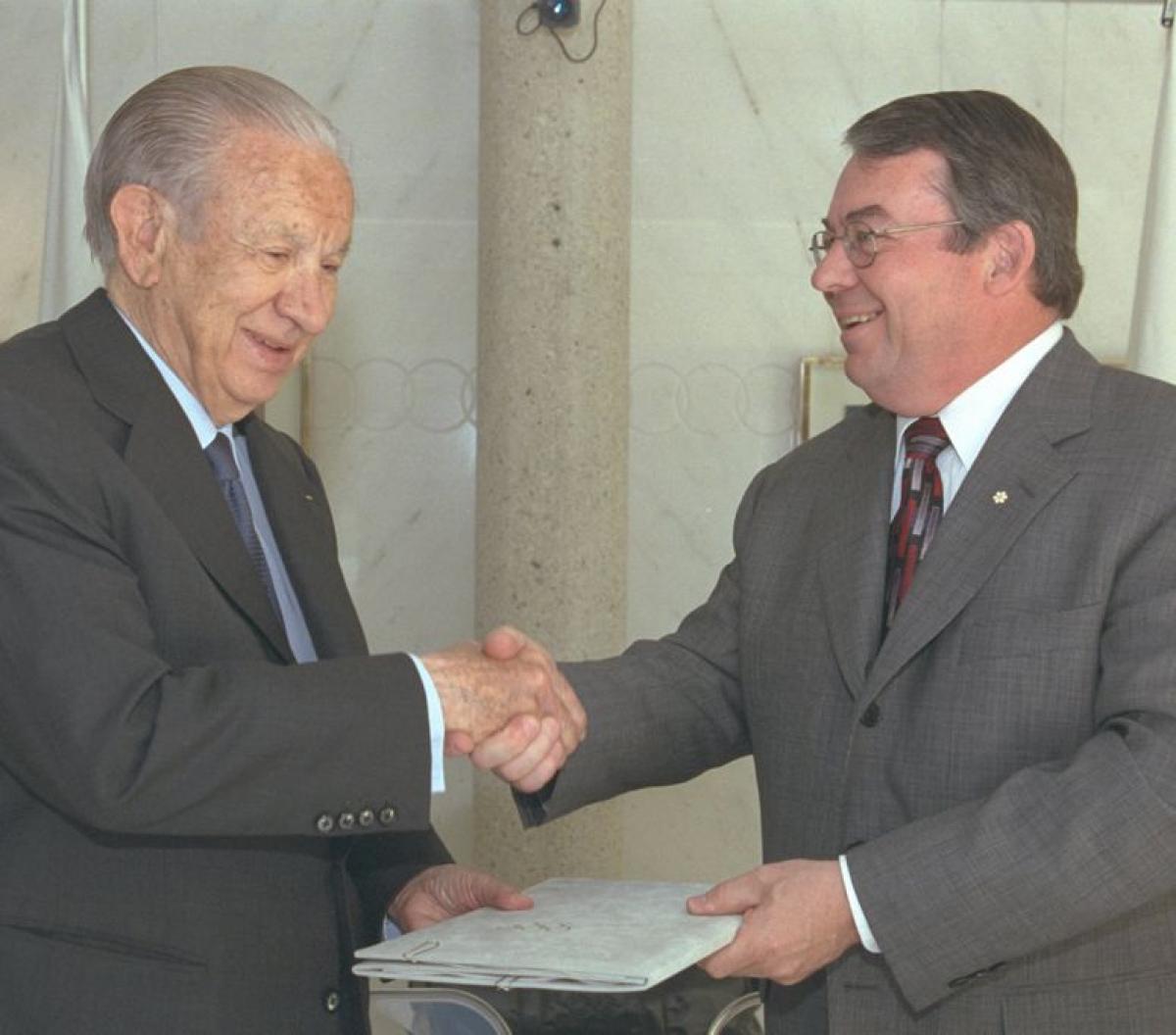 ⒸIOC
By ITTF | IPC
Egyptian para-table tennis player Ibrahim Hamato, who became a global YouTube sensation earlier this year, is to receive a special award recognising his bravery and fortitude to the sport despite the loss of both arms.
Nominated by the African Table Tennis Federation after winning a silver medal at the 2013 African Championships for the Disabled, Hamato has been recognised by the Mohammed Bin Rashid Al Maktoum Creative Sports Awards.
He will be presented with his award - Athletic Achieved Success within Major Humanitarian Challenges category - in Dubai, UAE, in 2015 at a date to be decided; the presentation coinciding with the Annual Star Awards Gala and the World Team Cup.
Using his mouth to hold the racket, Hamato was a guest at the 2014 ZEN-HOH 2014 World Team Championships in Tokyo, Japan, where he played against leading able bodied players including China's Ma Long and Wang Hao, Japan's Jun Mizutani and Belarus' Vladimir Samsonov.
Khaled El-Salhy, the President of the African Table Tennis Federation, said: "I am so proud for such an outcome; this prestigious award was a great dream for Ibrahim Hamato during the recent three months since we nominated him on behalf of the African Table Tennis Federation.
"The major element in this result is the generous invitation by Adham Sharara for him to attend the World Championships in Tokyo this year and the fantastic clip made by Matt Pound that reached more than two million clicks on YouTube.
"I must thank the ITTF for the great team work done through worldwide media promotion to reach the goal; proving that nothing is impossible; also great thanks to the Egyptian Table Tennis Federation and personally to Dr. Alaa Meshref whom pushed the same media promotion inside Egypt through television interviews.
"All such elements have been integrated to build-up an excellent file application for Ibrahim Hamato to win the prestigious award for 2014; all for one & one for all."