Faces of the future: Australia's Alistair Donohoe
The two-time C5 road world champion targets Paralympics success whilst he dreams of competing in the Tour de France.
14 May 2016
Imagen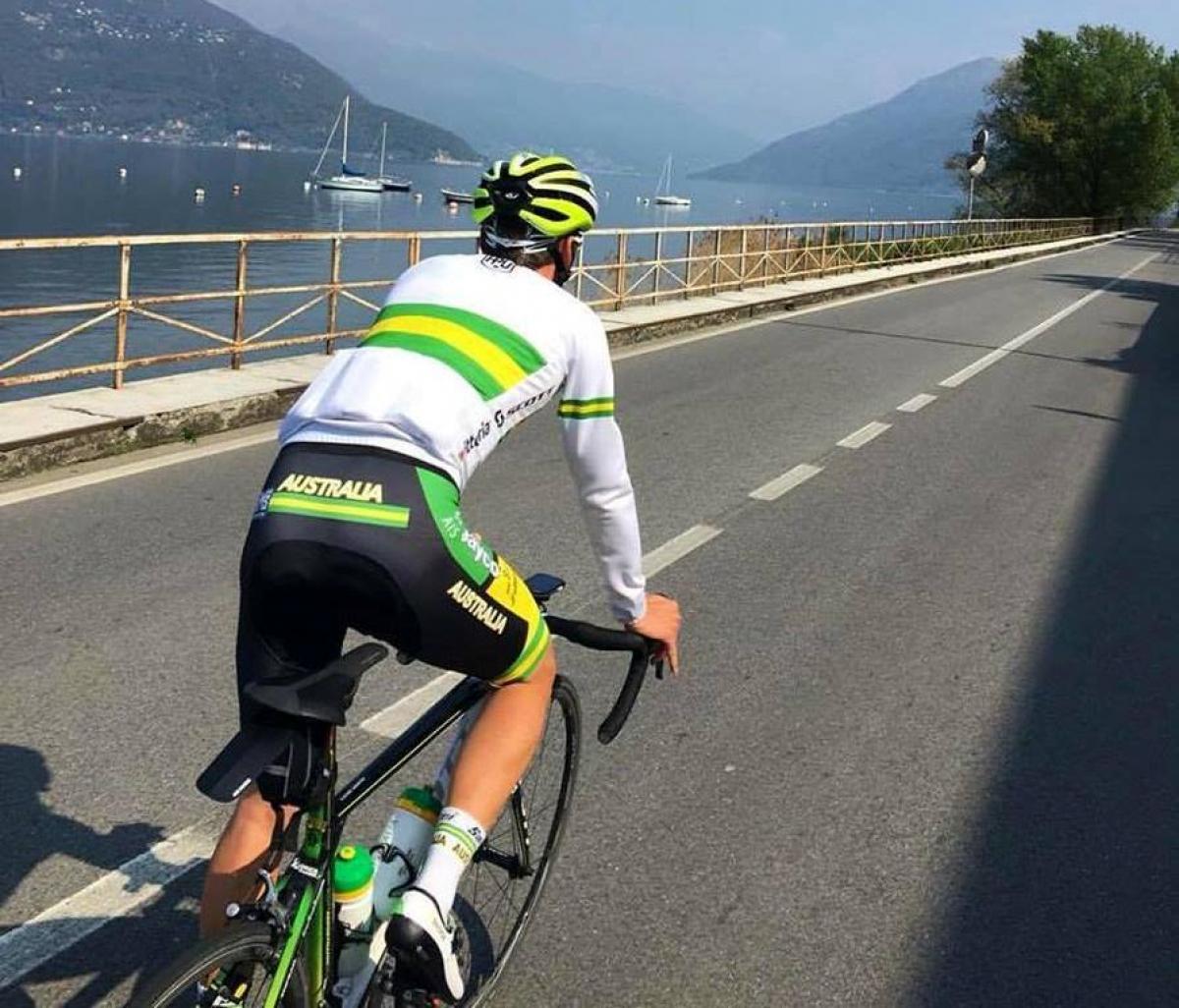 ⒸAlistair Donohoe
By IPC
"My biggest dream is to ride the Tour de France. It is an ambitious dream but it is one I am working towards."
When Alistair Donohoe took up para-cycling in 2009, he did not imagine he would become double world champion just six years later.
At the age of 19, the Australian claimed the C5 road race title at the Greenville 2014 UCI Para-cycling Road World Championships in the USA, and repeated that success one year later, in Nottwil, Switzerland.
This was just the beginning of a so far short but fruitful career.
"Winning in Greenville meant a lot to me since it was my first world title. And the pressure was on me in Nottwil to back up from the previous year. I really wanted to win that one," said Donohoe, who finished No. 1 in the 2015 C5 road world ranking.
"The road race in Greenville was tough, with a very humid climate, and there were a few crashes that took out some of the other key competitors. I feel I earned the win in Nottwill more since it had a challenging course."
Donohoe has proved to be a competitive track rider as well, winning the gold in the C5 15km scratch race at the Appledorn 2015 UCI Para-cycling Track World Championships in the Netherlands.
"Even though it was a nice win, I would say it was just the cherry on top of a good competition since it was not a Paralympic event," he said.
"I prefer the road race, which is the event I feel more confident about, although it is the one you have the least control over as well. The tactics make the racing fun."
The Australian Rio 2016 Para-cycling Team has not yet been announced, but the now 21-year-old is confident he will be part of it.
"If I get selected I will ride the pursuit and the team sprint events on the track, and the road race and time trial on the road.
"I hope to win a gold medal! Actually I hope to win every race, but I will try to start with one.
"I think the Rio Paralympics will be a spectacular event! They will be my first Games so I am not exactly sure what to expect, but I am pretty excited!"
Donohoe is training between 20-25 hours per week. "I will spend eight months of my year out of Australia either competing or training," he said.
However, if he has some time off he will rather focus on other activities.
"I love food, cooking myself or going out to cafes. If there is anything social, I am in."
But Donohoe knows that those breaks are short and he will soon have to ride his bike again to achieve his goals.
"My biggest dream is to ride the Tour de France. It is an ambitious dream but it is one I am working towards."
Editor's note: "Faces of the Future" is a series published once a month on Paralympic.org that introduces you to some of the young, rising talent in para-sport.