In Finsterau, photo finish proves crucial
The operators of the all-important system have been kept busy at the 2017 World Para Nordic Skiing Championships in Finsterau, Germany.
17 Feb 2017
Imagen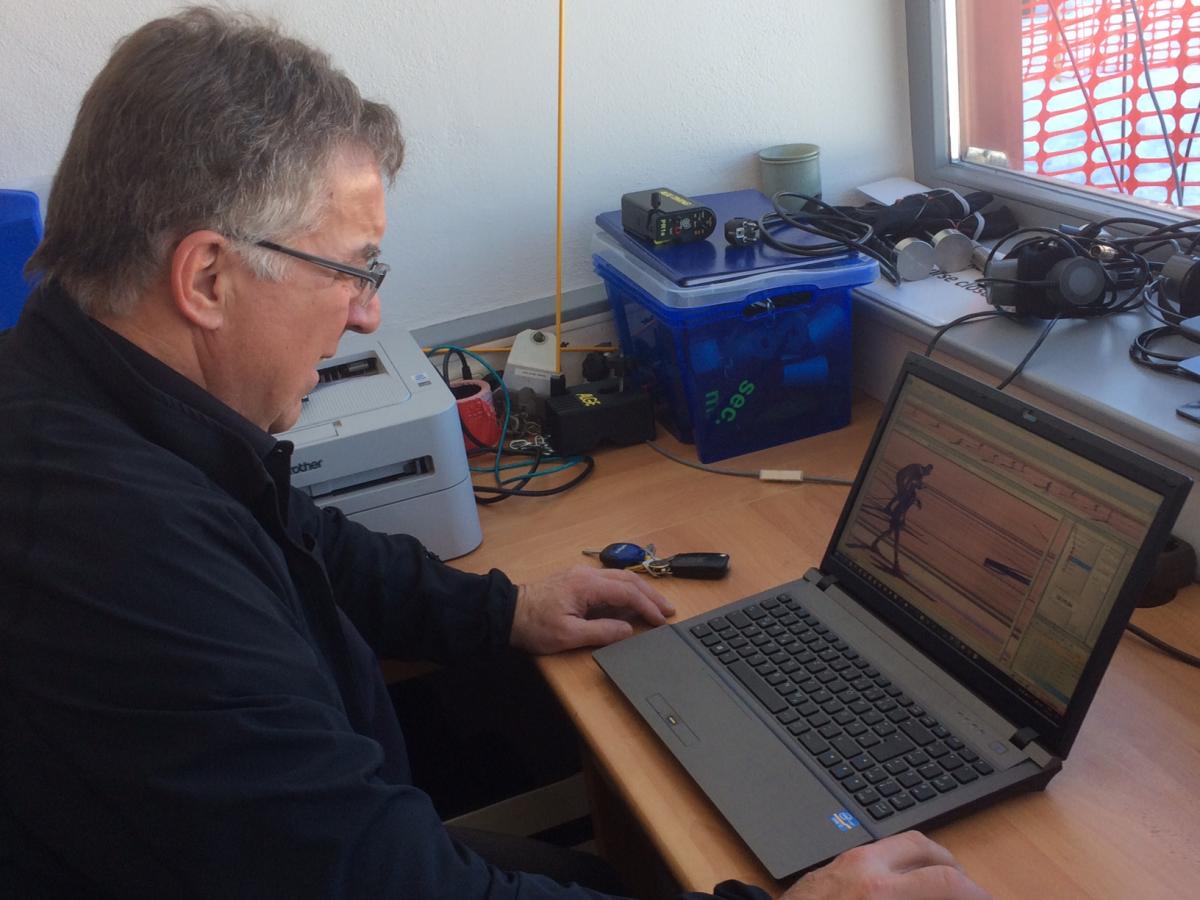 ⒸFinsterau 2017
Like all sports which involve a dash to a finish line, the photo finish can be crucial in determining who gets a medal.
This is also true for the 2017 World Para Nordic Skiing Championships in Finsterau, Germany, where there have been several extremely tight races.
Gunther Strohhammer is responsible for ensuring the crucial moment is captured, which can often be the difference between an athlete finishing on the podium or not.
"The closest race in Finsterau was the cross-country sprint on Sunday [12 February]. We had such a close decision in women's sitting between places three and four," Strohhammer recalled.
On Sunday, Belarus´ Lidziya Hrafeyeva took bronze in the women´s s cross-country sprint sitting only centimetres ahead of her compatriot Liudmila Vauchok.
Ukrainian Grygorii Vovchynskyi's bronze ahead of China´s Haitao Do in the men's standing was also decided by a photo finish on the same day.
In order to do his job, Strohhammer has to draw on all his experience. But for Para Nordic skiing he also has to take into account other factors, such as equipment not found in able-bodied skiing.
"It involves an extremely exact time tracking," he said. "It is more difficult to capture athletes with impairments because of different conditions, for example the sit-skis."
The personal qualities you need to operate the photo finish are also important, according to Strohhammer:
"The success of an event is essentially defined by three factors: athlete, organiser and time keeping. For my job you need to be reliable and serious. The athletes must be able to rely on our accuracy."
Competition resumes in Finsterau on Saturday (18 February) with the sprint biathlon, before concluding with the middle distance cross-country freestyle on Sunday (19 February).
Live results and coverage from the 2017 World Para Nordic Skiing Championships are available at Finsterau2017.com.
Right free pictures for editorial use are available for download at Flickr.
Broadcast quality race footage will also available on request by contacting sascha.beck@paralympic.org.
The competition can also be followed on Facebook.com/ParaNordic, Twitter and Instagram (@ParaNordic).