France welcomes World Series for first time as final test before Manchester 2023
Extra motivation for 144 para swimmers from 29 nations in the three-day meet in Limoges as deadline for MQS performances for the Worlds closes soon
25 May 2023
Imagen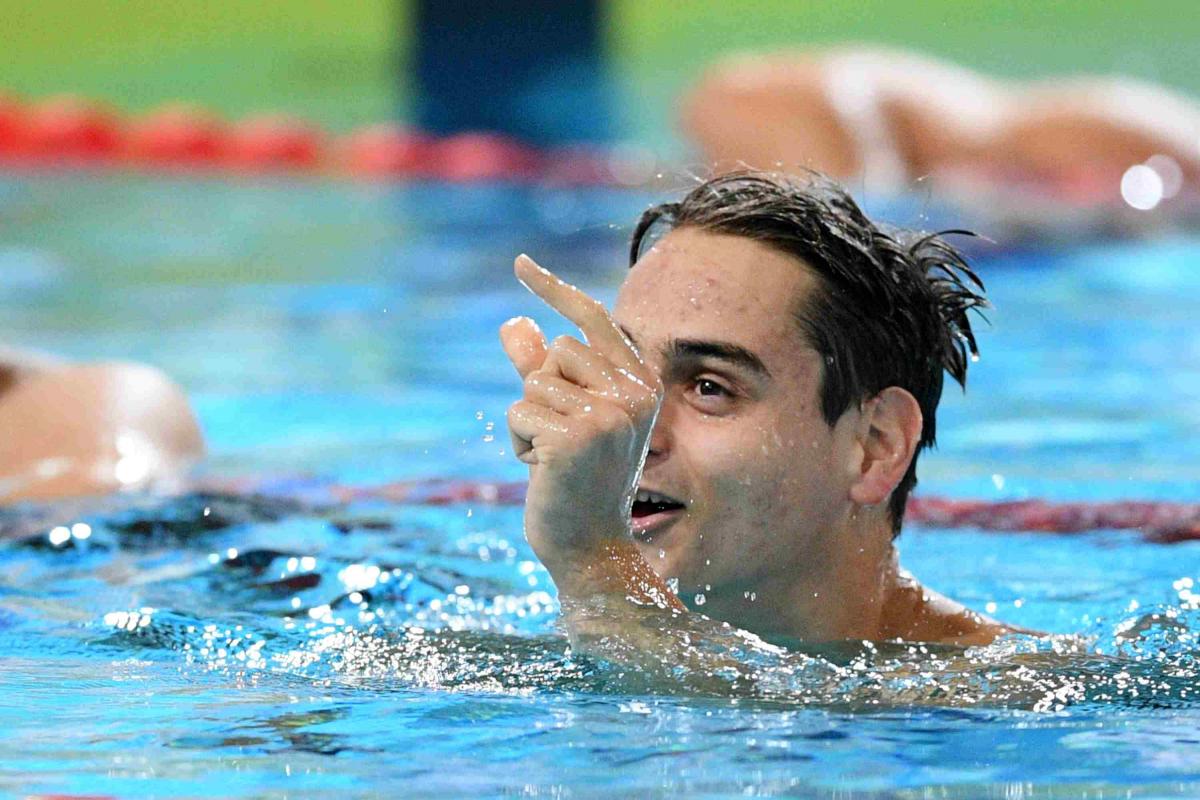 ⒸOctavio Passos / Getty Image
By Victor Pereira | For World Para Swimming
The clock is ticking as the final Citi Para Swimming World Series before the Manchester 2023 Worlds is here! 
The France 2023 World Series, to be held in Limoges from 26 to 28 May, will be an important milestone for many athletes – serving the last chance to achieve MQS performances on their way to Manchester 2023 Para Swimming World Championships.
This gives an extra plus to the last World Series' leg as 144 athletes from 29 nations compete in multi-class races during the weekend at L'Aquapolis. The competition, that has already crossed the globe, lands in France for the first time – a moment to be celebrated by the home squad.
"I feel super happy that swimmers from foreign countries can swim here in France and discover our country," said double Tokyo 2020 medallist Ugo Didier, one of the 19 home athletes.
This remarkable moment revived Didier's memories of his first big competitions and how important they were for him to become a world champion and Paralympic medallist.
"It was in 2015 in Dijon, the French Championships and it's a special memory for me. It was my first competition at a national level and I was discovering the Paralympic movement. It was such a great opportunity because I had the chance to swim against great swimmers and I met some of my para friends for the first time," remembered Ugo.
Personal Best
Didier (S9) hopes to improve his personal best timings in the 200m medley, 100m backstroke, and 400m freestyle events in addition to the relays. 
"Personally, I will have the opportunity to swim in the freestyle relay. I feel lucky to share good moments with my teammates and looking forward to perform," added the French athlete.
Muck like other swimmers, Didier also faces France 2023 as a major test before the main event of the season, Manchester 2023 Para Swimming World Championships.
"For Manchester, my goal is to be back in France with all my best times. I wish I could finish in the first places. Obviously, I dream about a gold medal," confessed Didier, who became a world champion six years ago after grabbing his only gold medal (so far) in the men's 100m backstroke at Mexico City 2017. 
In Madeira 2022, he collected four silver medals.
Global visitors
Athletes from all five continents will be reunited in Limoges at the three-day competition. 
The nations with the greatest number of representatives are Great Britain and Ukraine (Europe), and Uzbekistan (Asia) with 13 swimmer each.
British Paralympic champion Alice Tai (S8) will dive into L'Aquapolis pool for the women's 50m and 100m freestyle in addition to 100m backstroke while her teammate world champion Ellie Challis (S3) will be in action in four races – 50m freestyle, backstroke, and breaststroke besides the 200m freestyle.
Representing the African continent, Namibia, Libya, South Africa, and Egypt will also have representatives in Limoges while America will be represented by Canada, USA, Colombia, Costa Rica, Chile, Cuba, Mexico, Dominican Republic, and Saint Vincent and the Grenadines.
From Oceania, Australia's Ella Jones and Lewis Bishop will be in action.
The Citi Para Swimming World Series France 2023 will be live streamed on the French Para Sports Federation's YouTube channel.