Glasgow to Host 2015 IPC Swimming World Championships
The International Paralympic Committee (IPC) has announced that Glasgow, Scotland will now host the 2015 IPC Swimming World Championships.
01 Mar 2013
Imagen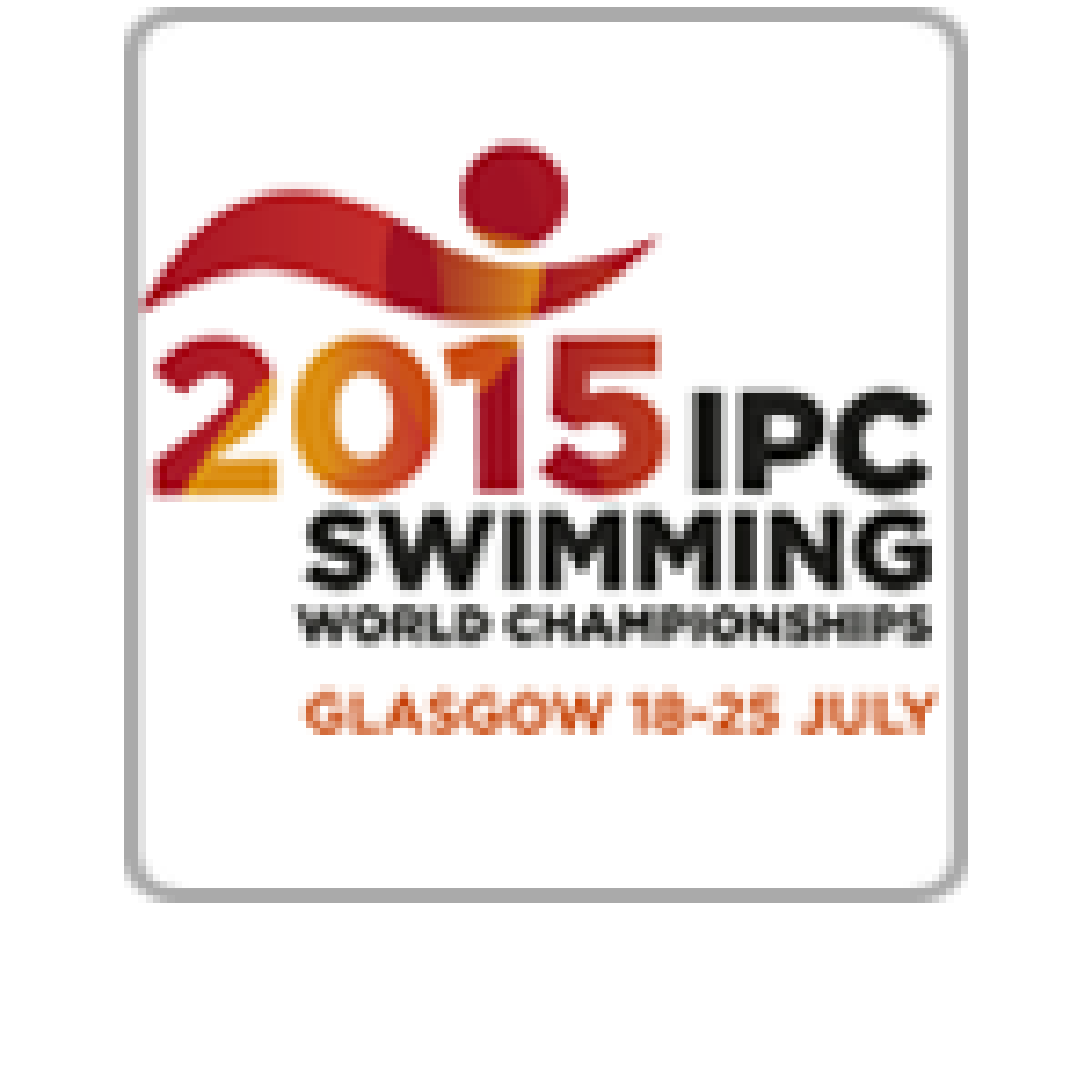 ⒸGlasgow 2015
By IPC
"Glasgow has everything needed to stage our World Championships and we are looking forward to working with British Swimming, UK Sport, Event Scotland and Glasgow City Council to make these Championships a fantastic event."
The awarding of the event was originally stated as a European Championships but with a change to the IPC calendar the competition was upgraded to a World Championships. The announcement was made at Scotland's national events conference 'Scotland Prepares', hosted by event partner EventScotland.
The World Championships is the biggest event on the calendar for disability swimming outside of a Paralympic year and the competition is expected to see more than 650 athletes from more than 50 countries compete for honours.
The venue will be the new Tollcross International Swimming Centre, the same pool that will host the swimming competitions of the Glasgow 2014 Commonwealth Games. The venue is currently undergoing a £13.7million upgrade of its facilities, which will be finished in late spring of 2013. The refurbishment project will see the creation of a new six-lane, 50-metre warm-up pool to add to the existing 10-lane 50-metre competition pool.
Xavier Gonzalez, IPC Chief Executive Officer, said: "After changing the competition cycle of IPC Swimming, we are very happy that Glasgow agreed to our suggestion of upgrading the 2015 European Championships to a World Championships.
"Glasgow has everything needed to stage our World Championships and we are looking forward to working with British Swimming, UK Sport, Event Scotland and Glasgow City Council to make these Championships a fantastic event."
David Sparkes, Chief Executive for British Swimming said: "We are delighted to welcome the world's best swimmers to the UK after announcing that we are to stage the IPC Swimming World Championships in Glasgow in 2015. British Swimming together with Glasgow City Council, Glasgow Life, EventScotland and UK Sport believe we can showcase Paralympic Swimming to the whole of World."
"We believe that we will put Paralympic Swimming and the IPC into a stronger position and in turn leave for the IPC a legacy which will prove to be an important landmark for the organisation. We look forward to welcoming the whole Paralympic Swimming Family to the friendly city of Glasgow and the beautiful country of Scotland which as we all know is passionate about sport. The Paralympics in London introduced the World to the quality of swimming and I hope that audience will embrace this competition in the same way."
Simon Morton, Director of Major Events at UK Sport, said: "This is incredible news for the sport, as the event will help prepare our top athletes for the 2016 Paralympics in Rio whilst providing an inspirational stage for thousands of spectators.
"We're delighted that the IPC Swimming World Championships will be one of the first major international Paralympic events to join UK Sport's Gold Event Series – our programme to host some of the world's biggest sporting events in the UK following London 2012 and Glasgow 2014."
Chair of Glasgow Life and the Executive Member for the Commonwealth Games, Councillor Archie Graham, said: "Glasgow's reputation as one of the world's leading sporting cities is growing all the time thanks to our investment in new and improved facilities and our ongoing sporting events programme.
"The improvements at the Tollcross International Swimming Centre will create a facility that will host world-class competitions, such as the 2015 IPC Swimming World Championships, as well as being open for local community use."
Paul Bush OBE, Chief Operating Officer for EventScotland added: "Having already secured the IPC Swimming European Championships, it is hugely exciting that we will now be welcoming a World Championships. Scotland is the perfect stage for events and in the refurbished Tollcross International Swimming Centre we have a venue truly worthy of hosting a championship of this calibre. Welcoming the Commonwealth Games to the country in 2014 is a huge milestone but what happens after that is vital; and these championships will add to our ever growing portfolio of major events from 2015 onwards."
Maureen Campbell, Chair of Scottish Swimming said "Scottish Swimming is delighted to see the IPC World Championships coming to Scotland. Tollcross is a first class facility and the city of Glasgow will provide a fantastic welcome to competitors from all nations
John Atkinson, National Performance Director of British Disability Swimming said: "Hosting a home championships is a great benefit to the home nation in terms of developing its athletes and support staff, it provides a real focus that could be used to continue to motivate all in the sport."
The 2013 IPC Swimming World Championships will be staged in Canada next August.
For more information on IPC Swimming, visit www.ipc-swimming.org
For more information on British Swimming, visit www.swimming.org/britishswimming
For more information on Glasgow Life, visit www.glasgowlife.org.uk
For more information on UK Sport, visit www.uksport.gov.uk
For more information on EventScotland, visit www.eventscotland.org