Great Britain Dominates First Adaptive Regatta of Year
The 2012 Gavirate International Adaptive Regatta was the penultimate chance for teams to qualify before the London 2012 Paralympic Games.
30 Apr 2012
Imagen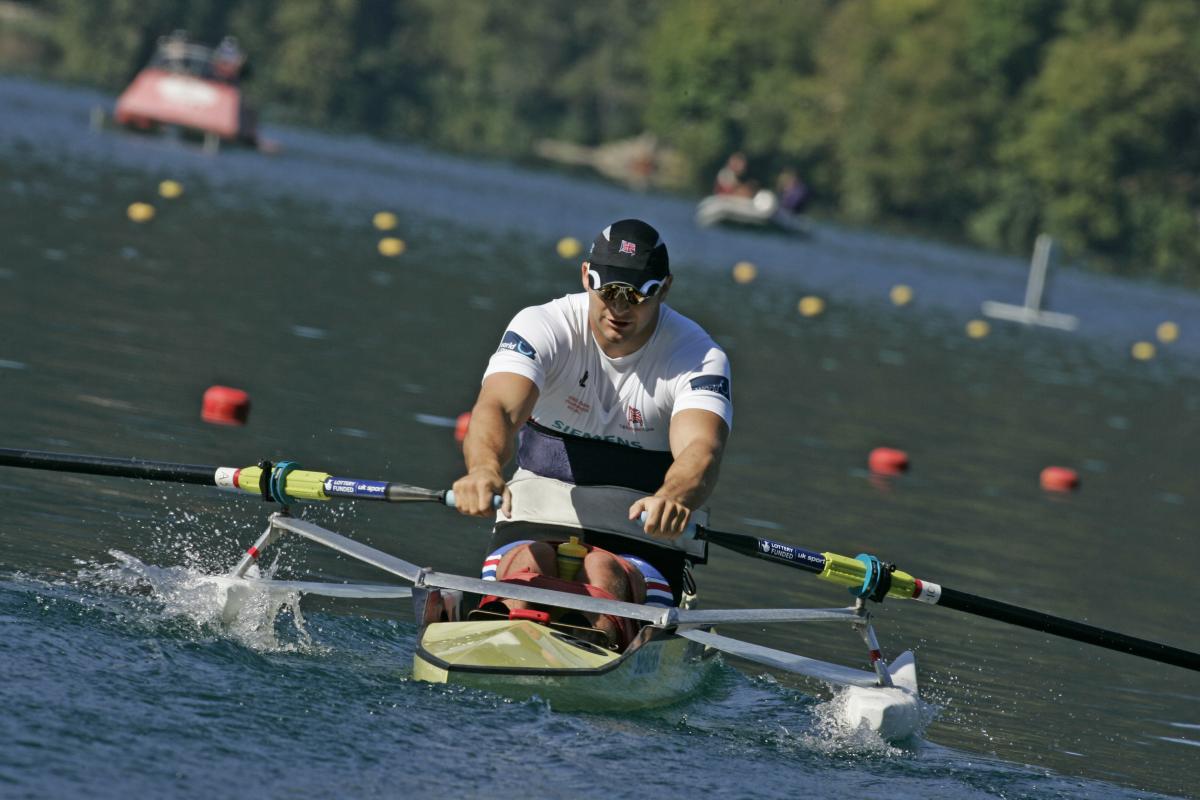 ⒸFISA
By IPC
""Lake was a picture for our racing so far."
Great Britain picked up an impressive four gold medals and one bronze at the 2012 Gavirate International Adaptive Regatta from 28-29 April in Italy.
The Legs, Trunks Arms Mixed Coxed Four (LTAMix4+) consisting of Pamela Relph, Naomi Riches, David Smith, James Roe and Lily van den Broecke stormed ahead on both days finishing over 3 seconds ahead of the German team, who took two silvers.
"Lake was a picture for our racing so far. Racing again later today and tomorrow morning! All great preparation for #London2012," Relph tweeted from @pam_relph2012.
"Half way through a weekends exciting racing, the sun is out, the water is great and the food is perfect. Could it get any better," her teammate Naomi Riches added from @NaomiRiches.
On Saturday Ireland's team of Anne Marie McDaid, Sarah Caffrey, Shane Ryan, Kevin Dutoit and Helena Arbthunot took bronze.
"BRONZE for Ireland LTA 4+!!GB & GER ahead, fantastic come back to beat France. I'm to be thrown in now:) @ParalympicsIRE #Paralympic #Rowing," Arbthunot tweeted shortly after the race from @helen_arbuthnot.
But her glee was short-lived. On Sunday, the second day of competition, the Irish team came fifth and the French team, who were just 1.3 seconds ahead, took bronze.
Tom Aggar was the clear winner of the men's Arms and Shoulders Single Scull, beating Russia's Vadim Morozov by two seconds.
"Round 1 of racing finished this morning in Gavirate. First time I've been lead to 750 - had enough to pull through and win by 2seconds," he tweeted shortly after the race from @TomAggar, adding that this was his fastest time ever for this time of the year.
His coach made the decision not to race him the following day, giving China's Cheng Huang the chance to jump from bronze on Saturday to gold, whilst Morozov had to settle for another silver.
In the women's Arms and Shoulders Single Scull, France's Nathalie Benoit stole the show on Saturday, finishing a clear 10 seconds ahead of Brazil's Claudia Santos in second place. Israel's Moran Samuel took bronze on Saturday, but moved up to gold on Sunday, after Benoit did not race. Santos settled for another silver, whilst Canada's Joan Reid took bronze.
In the Trunk and Arms Double Scull, France's Perle Bouge and Stephane Tardieu took gold on both days. Australia won two silvers –with Kathryn Ross and Gavin Bellis on Saturday and Ross and John MacLean on Sunday.
MacLean took bronze in the Single Scull race on Saturday, whilst Bellis took the same medal on Sunday.
The Single Scull was won by Great Britain's Nick Beighton on Saturday, but he slipped to silver on Sunday, after Ukraine's Dmytro Ivanov, who had taken bronze with Iryna Kyrychenko in Saturday's Double Scull, won gold.
Related Images
Related Documents