Great Britain's Fox Smashes World Record in Berlin
03 Jul 2011
Imagen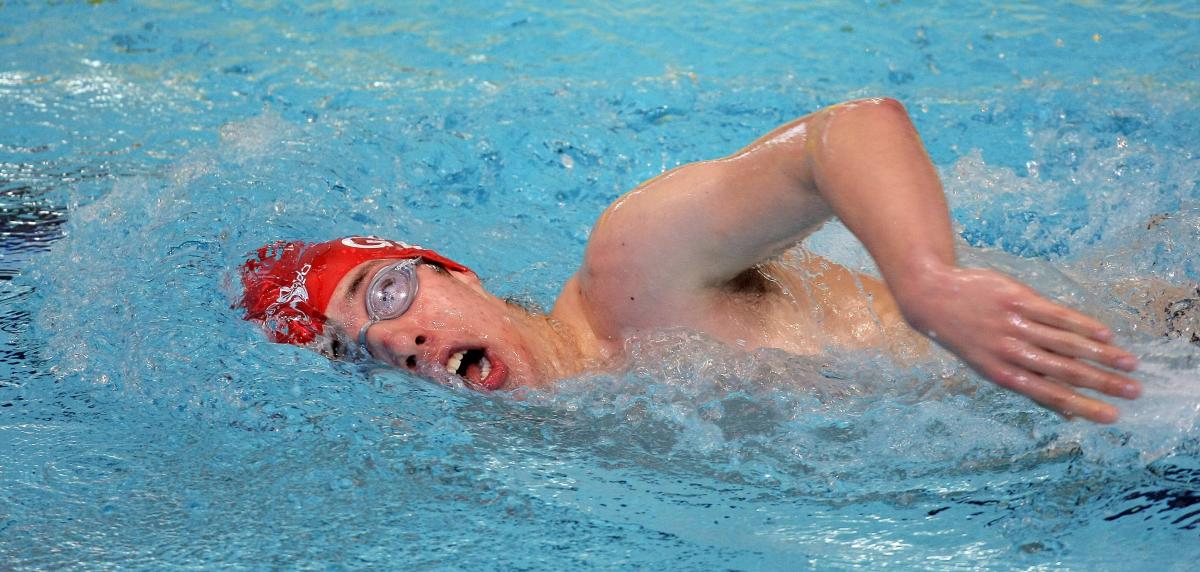 By IPC
"I don't think it was a surprise at all. I knew in the back of my head that I had a world record in me. It was just a matter of doing it in the pool."
Great Britain's Jonathan Fox stole the show on the first morning of action at the 2011 International Paralympic Committee (IPC) Swimming European Championships setting a new world record in the Men's 400m Freestyle S7.
His time of 4:47.16 shaved 0.23 seconds off the previous world's best set by Croatia's Mihovil Spanja at last year's World Championships. Spanja was the second fastest qualifier with a time of4:55.88.
Speaking after his world record swim, the 20 year old Britain was not surprised at his fast time and warned his rivals more was to come.
Jonathan Fox said: "I knew I had it in me and it just happened in this race.
"I don't think it was a surprise at all. I knew in the back of my head that I had a world record in me. It was just a matter of doing it in the pool.
"Since I moved to Manchester I've been breaking records in the morning heats rather than the finals. Hopefully in this competition I'll be able to do it in the morning as well as the evening too."
Fox was not the only record breaker during the first morning session. Dmitry Kokarev of Russia shaved nearly two seconds off his Men's 50m Freestyle European record. His time of 1:00.87 was well ahead of his nearest rival Aristeidis Makrodimitris of Greece who swam 1:05.05.
In total there were heats in 15 different events on Sunday morning with the final's set to take place this evening from 16:00.
In the first event of the day, the heats of the Women's 400m Freestyle S6, Great Britain's world record holder Eleanor Simmonds qualified fastest in a time of 5:41.67.
The world's fastest female para-swimmer Oxana Savchenko of Russia was also the quickest in qualification for the Women's 200m Individual MedleySM12 with a time of 2:42.34. Spain's Amaya Alonso was second fastest just 0.1 second behind her Russian rival.
The Bulgarian duo of Dzmitry Salei and Ihar Boki were the fastest two qualifiers in the Men's 200m Individual Medley SM13 heats. Salei recorded a time of 2:15.61 while his teammate finished in 2:18.17.
Tonight's final of the Men's 50m Butterfly S5 promises to be a real thriller with just 0.19 seconds separating the three fastest qualifiers. Great Britain's Andrew Mullen led the way in 42.38 ahead of Turkey's Beytullah Eroglu (42.56) and Mullen's teammate Andrew Stephens (42.57).
Norway's Sarah Louise Rung will start as favourite in tonight's final of the Women's 50m Butterfly S5. Her time of 42.45 was nearly three seconds ahead of Spain's Teresa Perales who qualified second in 45.18.
It is likely that two Ukrainians will go head-to-head for gold in tonight's final of the Women's 50m Freestyle S3. Olga Sviderska was quickest in 1:00.07 with teammate Olena Istomina second in 1:00.27.
Another Ukrainian duo, Viktor Smyrnow (1:12.70) and Dmytro Zalevskyy (1:13.78), also look likely to contest another gold medal race after they recorded the fastest times in the Men's 100m Backstroke S11.
Men's 100 Freestyle S9 European Record holder Tamas Sors faces a real battle to win gold tonight after Spain's Jose Antonio Mari Alcaraz, swimming in the third heat, out qualified him with a time of 57.08. Sors recorded 57.84 while his teammate Tamas Toth finished in 58.45.
Great Britain will be hoping to be amongst the medals in the Women's 100m Freestyle S9 if qualification is anything to go by. Louise Watkin was fastest in 1:04.34 with her teammate Claire Cashmore third (1:05.77). Spain's Sarai Gascon split the two by finishing second in 1:04.60.
World record holder in the Men's 100m Backstroke S8, Russia's Konstantin Lisenkov, was more than three seconds outside his best time set at last year's World Championships, but still led qualifying. His time of 1:07.89 was ahead of the British duo of Oliver Hynd (1:08.54) and Thomas Young (1:08.67).
Another world record holder, Great Britain's Heather Frederiksen was also in fine form leading the pack in the Women's 100m Backstroke S8. Her time of 1:16.60 was more than eight seconds than her closest rival Olesya Vladykina of Russia (1:24.99).
The final of the Men's 100m Freestyle S10 is looking like it will be a close affair after world record holder Robert Welbourn of Great Britain qualified just 0.03 seconds ahead of rival Dmitry Grigeorev of Russia.
The final heats of the day involved the Women's 100m Freestyle S10.
Lorandi Elodie of France led the way recording 1:02.80, while Spain's Esther Morales was second in 1:04.42. European record holder Katarzyna Pawlik was third in 1:04.58.