Hereford, Great Britain, to host IBSA 2015 Football 5 Europeans
Venue also staged the 2010 World Championships and next year's competition will act as a Rio 2016 qualifier.
09 Sep 2014
Imagen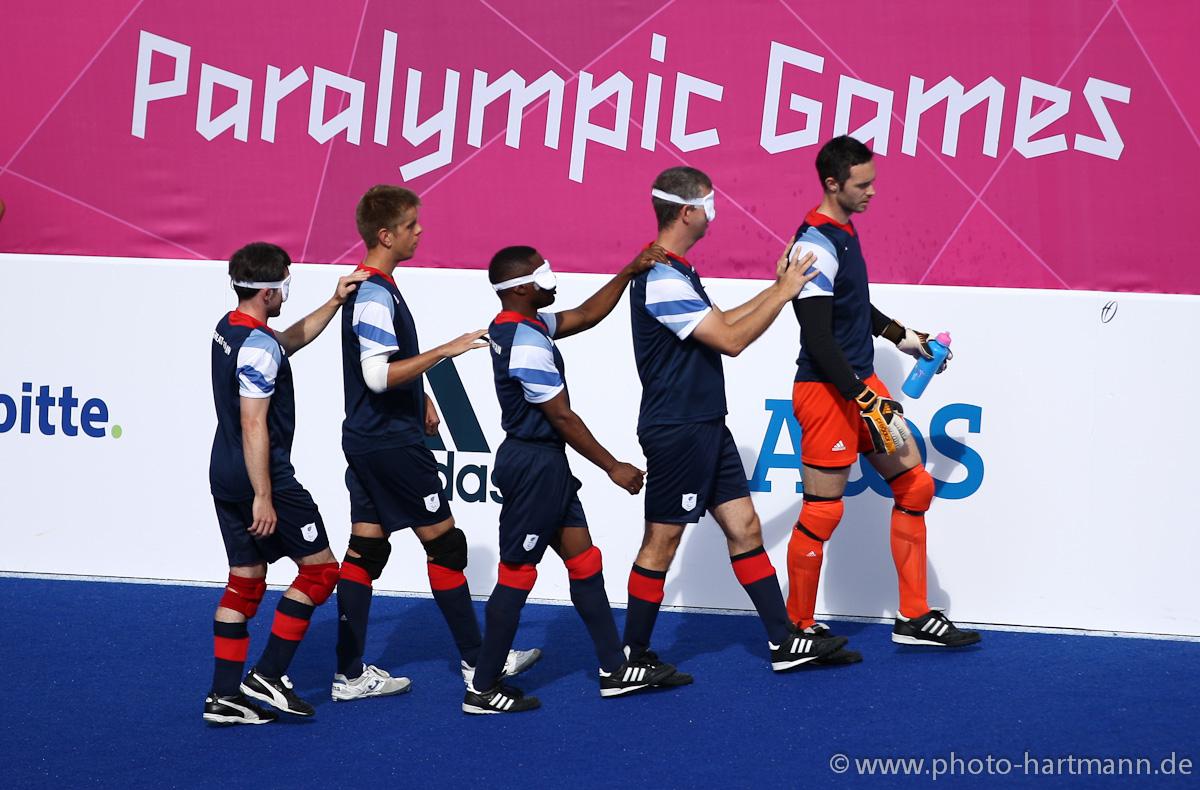 Ⓒwww.photo-hartmann.de
The Royal National College for the Blind (RNC), the UK's leading specialist college for people with a visual impairment, has been confirmed as the host of the IBSA Blind Football European Championships 2015, which will take place in August next year.
RNC, based in Hereford, is a major centre of excellence for visually impaired sport in the UK and overseas and successfully held the IBSA Blind Football World Championships in 2010. Its sporting expertise, coupled with its strong educational reputation, make it a major draw for students targeting a career in sport, as well as those participating at grassroots level.
England finished eighth at the 2013 European Championships in Italy but must finish in the top two this time around in order to qualify for the Rio 2016 Paralympic Games. It is a huge challenge, but the team's current form has been positive, most recently finishing runners-up to reigning World Champions Brazil in a Quad Nations tournament held at the Hereford venue earlier this summer.
"This is a fantastic opportunity for England to benefit from home advantage to qualify for Rio," said Tony Larkin, RNC Director and former Great Britain Head Coach. "The team train regularly at the RNC's fully accessible sports centre, thePoint4, which has outstanding facilities and acted as a training base for a number of teams in the lead up to the London 2012 Paralympic Games. The 3G pitch, which I believe provides a better playing experience for blind footballers, will also benefit England compared to the 4G surface most of our competitors are used to."
Dave Clarke, England's longest serving blind footballer and the team's most prolific goal scorer said: "The 2015 Europeans in Hereford is a great opportunity to raise the profile of blind football in the UK. We played to a packed crowd in London and this is another great chance to watch a world class sporting event in the UK."
The retired team captain added: "I was part of the first British team to compete in a Paralympic Games in Beijing 2008 and the experience will live with me forever. If England finish in the top two next summer they're going to Rio – that's a once in a lifetime opportunity. I hope the England supporters get behind their team."
The draw for the IBSA Blind Football European Championships 2015 will take place on 7 November 2014.
Sponsorship opportunities are available. If you're interested, please contact Lucy Proctor at RNC for on telephone 01432 376312 or email [email protected]