History-makers in line for Para canoe glory
Sport's first Paralympic champions favourites to add world golds to Rio 2016 success.
22 Aug 2017
Imagen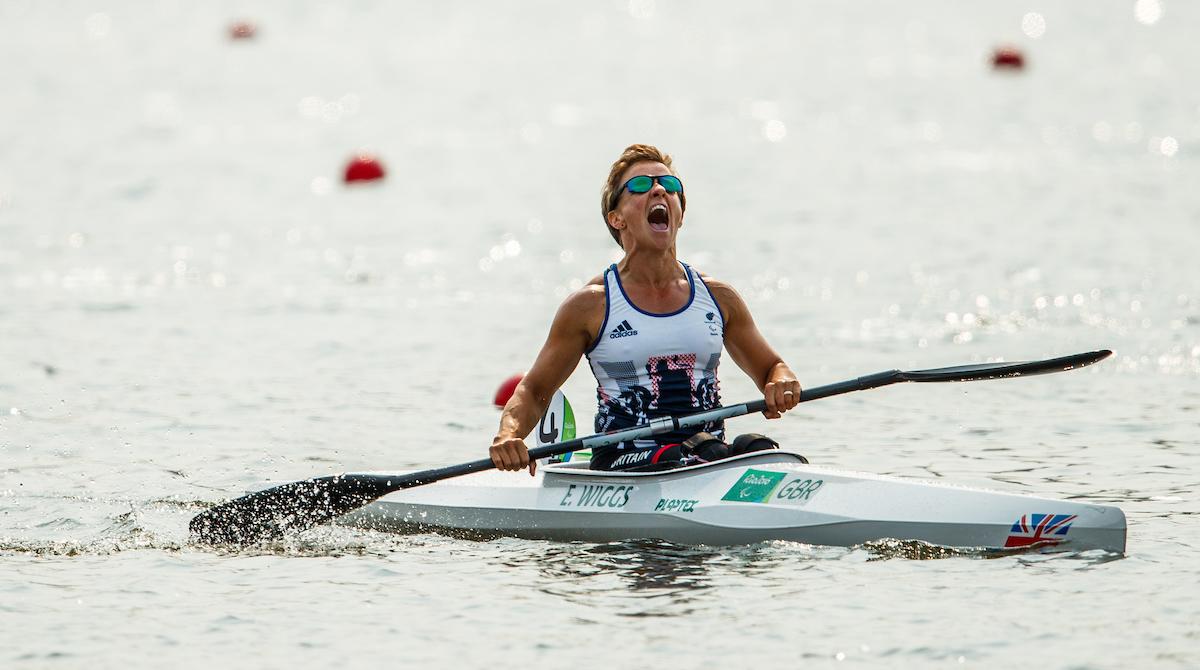 ⒸOlympic Information Services OIS.
By ICF
"There's definitely a target on my back, and I'm being chased, but I'm hopefully going to keep to my processes and deliver the race I know that is in me."
All but one of the gold medallists from the Rio 2016 Paralympic Games will line up at the the 2017 International Canoe Federation (ICF) Para Canoe World Championships in Racice, Czech Republic.
The Para Canoe World Championships will be live streamed on the ICF's website.
Great Britain's Emma Wiggs and Jeanette Chippington; Poland's Jakub Tokarz, Ukraine's Serhii Yemelianov and Australia's Curtis McGrath all begin their campaigns on Wednesday (23 August) having made history by becoming the sport's first Paralympic gold medallists in 2016. Only Great Britain's Anne Dickins will be absent after announcing her retirement post-Rio.
Chippington, who won gold in the KL1 in Rio, will come up once again against Germany's Rio silver medallist Edina Muller, and Polish bronze medallist Kamila Kubas.
Muller beat Chippington in last year's World Championships.
"I'm glad we've got heats, so I can get some of those nerves out of the way, and also to see where everyone else is," Chippington said.
"This is all about me regaining my World Championship title, which I lost last year."
Poland's Tokarz will have Rio silver and bronze medallists Robert Suba of Hungary, and Ian Marsden of Great Britain, to contend with in the men's KL1.
McGrath, racing on the fifth anniversary of the land mine explosion that shattered both his legs, will once again have Austria's Markus Swoboda providing a strong challenge, while his Australian teammate, Amanda Reynolds, will appreciate the absence of Dickins in the KL3.
Reynolds won silver behind Dickins in Rio after winning the World Championships earlier in the year, while France's Cindy Moreau, bronze at the Paralympics, has enjoyed World Cup success this year.
Wiggs said she is not sure what to expect in the women's KL2, where silver medallist Nataliia Lagutenko of Ukraine and Australian bronze medallist Susan Seipel will also be looking to finish on the podium.
"It's been a really tough year, working hard to make sure we're getting stronger in the gym, a little at the expense of speed in the boat," Wiggs said.
"I never go into a race thinking I know the outcome. I know I'm going to be pushed by my teammate [Nicola Paterson] primarily, and by the rest of the world because they are all stepping up and moving on.
"There's definitely a target on my back, and I'm being chased, but I'm hopefully going to keep to my processes and deliver the race I know that is in me."
Yemelianov won gold in the men's KL3 at the Paralympics, and will find Germany's Tom Kierey and Brazil's Caio Riberio de Carvalho, silver and bronze medallists at the Games, once again breathing down his neck.
The 2017 ICF Para Canoe World Championships begin on Wednesday and run through until Sunday (27 August), and more information can be found on the ICF's website.