Curtis McGrath marks life-changing anniversary
Reigning Paralympic and world Para canoe champion competes at Worlds five years after losing legs.
22 Aug 2017
Imagen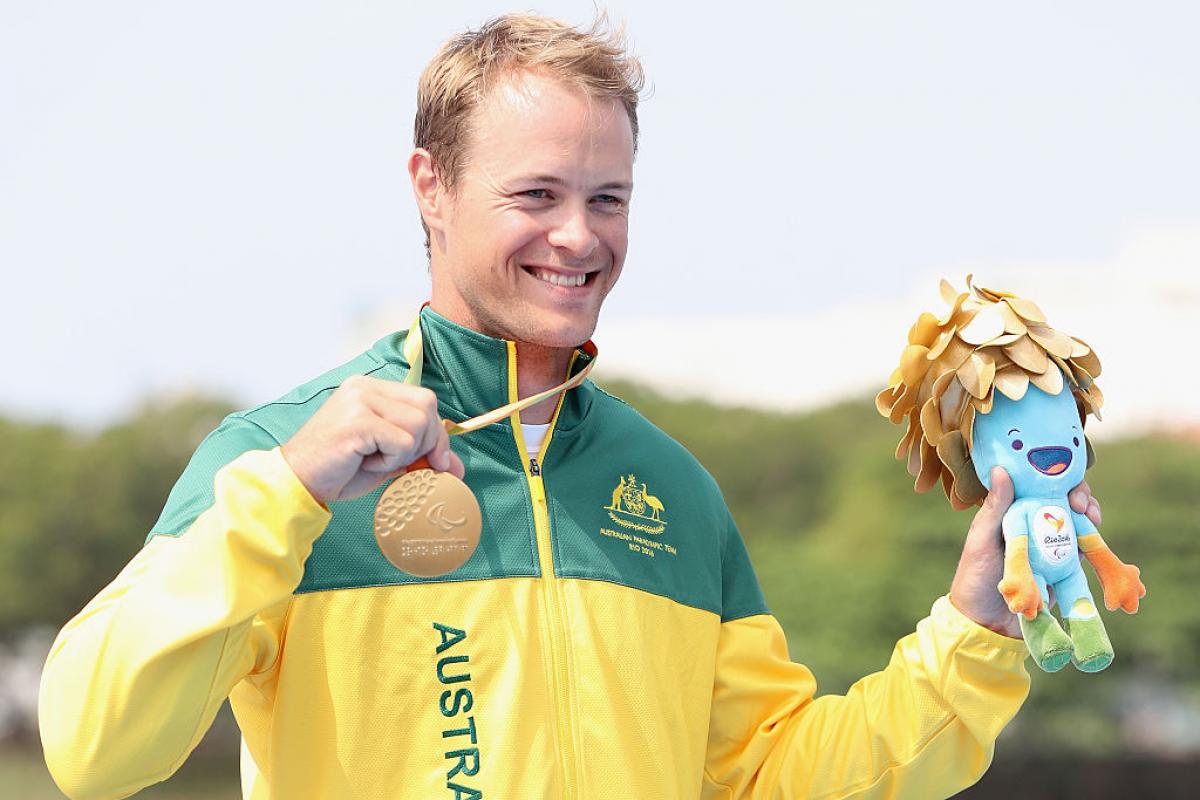 ⒸGetty Images
By ICF and IPC
Wednesday (23 August) is the start of the International Canoe Federation (ICF) Para Canoe World Championships in Racice, Czech Republic. But it is not the only significant event that will be marked that day.
23 August 2012 is the day that changed Australian Army veteran Curtis McGrath's life forever. He lost both his legs below the knee after stepping on a homemade landmine in Afghanistan.
Exactly five years on from the accident, McGrath will compete at the Para canoe World Championships as the reigning Paralympic and world champion in the 200m KL2 category.
McGrath has spoken about how his fellow soldiers frantically carried him to a medivac helicopter in a Taliban-infested area of Afghanistan, and it was those same soldiers who carried McGrath to the helicopter in 2012 who were cheering loudest for him at Rio 2016.
But after the Games, it was uncertain if McGrath would compete in the 2017 World Championships after he turned his hand to rowing earlier this year.
"I enjoyed trying something I had never done before, but the more I looked at my year and schedule the harder it was to find time to fit everything in," McGrath said. "I competed at national championships this year and did well but I have had to hang the oar up due to the lack of time I have to fit everything in.
"My priority will be Para canoe and if I can manage my time better and I see myself wanting to go backwards for two kilometres I may try again.
"The change to 2km for Para rowing makes it a lot hard to train for both. They require two very different systems of physicality and me being a 200m kayaker makes it very hard.
"I more like the sound of V1 and K1 champion for Tokyo," said McGrath; only the kayak competitions were on the Rio 2016 Paralympic programme.
"Life post Rio has been really busy, but I have tried to keep it balanced with training and other engagements," he said.
"It's been tricky, but I think I have prepared well for Worlds this year.
"I had a lot of requests for speaking and invitations to events which have been great but it has taken me away from training.
"It was hard to get back into training. The body was enjoying not waking up sore and tired, to only do it all again the next morning. I think I am lucky I get the opportunity to compete in a sport I enjoy, that does make it easier."
McGrath is looking forward to continuing his rivalry with Markus Swoboda in Racice after beating him to Paralympic gold. In McGrath's early days of racing he saw a lot of Swoboda's back. Now, they are expected to be shoulder to shoulder.
"Markus Swoboda has shown he still has great speed and I believe he will be the one to watch in Racice. I almost feel as though I have a target on my back now," McGrath said.
The full story can be found on the ICF's website.
More information on the 2017 ICF Para Canoe World Championships is also available here.