Australian rowers check form at SIRR
Australian Para rowers hit the water for the first time since Rio 2016.
03 Apr 2017
Imagen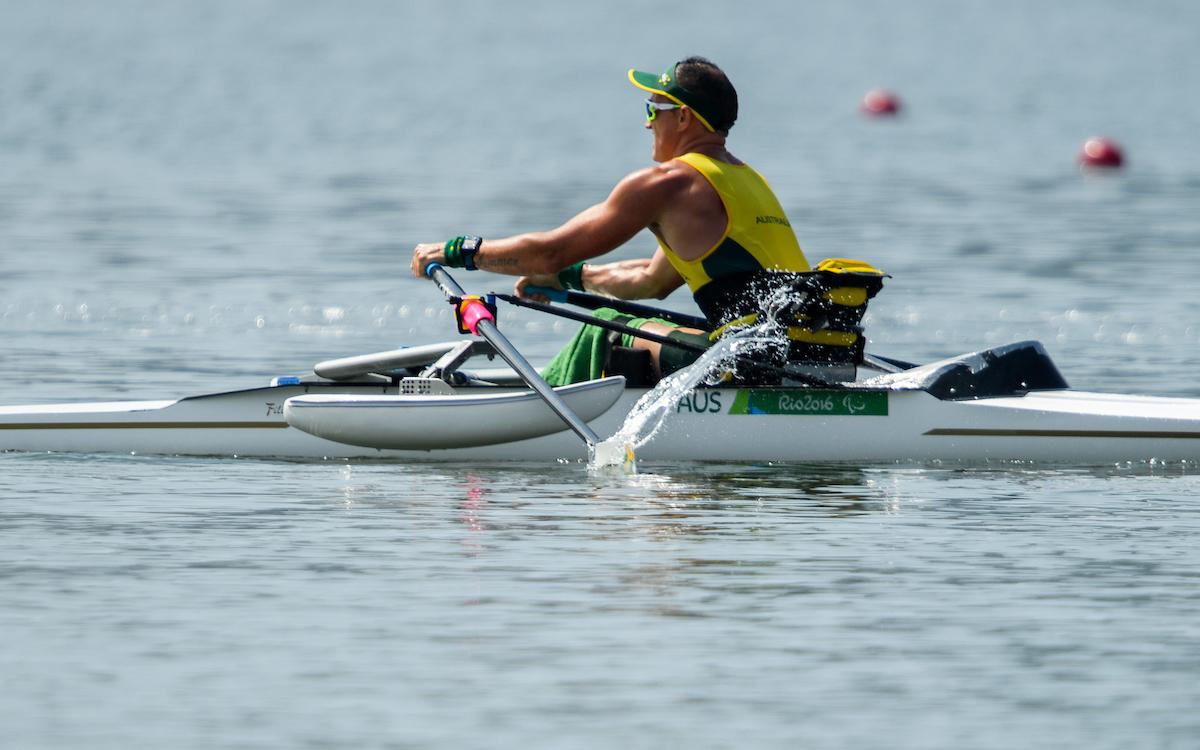 ⒸThomas Lovelock for OIS/IOC
By Rowing Australia
"... There's a lot of potential around and we're looking forward to developing that through our #Train4Tokyo camps"
A mix of Paralympic rowers and newcomers took part in the first major event of their season at the Sydney International Rowing Regatta (SIRR), which concluded on 31 March.
Held annually, the SIRR featured 10 separate events, with the legs, trunk and arms (LTA) category featuring the most entries to date this year, with 14 competitors.
Australia's Rio 2016 Paralympic champion in canoe Curtis McGrath was amongst the newcomers, as he decided to try out the sport this year.
"Once I achieved what I wanted to achieve at Rio I was looking for something else, I've always loved being on the water and being in a boat… so rowing was an obvious choice," said McGrath, who competed in his first ever Para rowing race and won the men's single scull trunk and arms (TA).
"It's a nice exciting start, there's a lot to learn from that one race, I can go way with a lot of improvement points," said McGrath.
Two-time Australian Paralympic silver medallist Eric Horrie was his nation's strongest athlete in the men's single scull arms shoulders (AS) event and was the lone competitor in his class but hopes to get more races in before the 2017 World Rowing Championships from 24 September – 1 October in Sarasota-Bradenton, USA.
"It is hard out there by yourself… but it's good to be able to come down the course for the Australian titles and to still have that race available for my class," said Horrie.
Horrie also raced up a class, competing in his second race for the day – the men's single scull TA final. Although placing second, he was proud of his efforts and excited to have some new competition around.
"Up against another category, I'm over the moon with second place… It's an honour to be able to race against Curtis, it's great to see him having a go at a great sport like rowing," added Horrie.
SIRR is the first national Para rowing event many of the athletes have competed in since the Rio 2016 Paralympics, allowing athletes to check their form for the World Championships year.
"It's very hard to just train, train, train so it's great to be here with everybody and doing some competition," said Paralympic silver medallist Kathryn Ross, who won the national title in the women's single scull TA.
With international competitors entering to race, the regatta gives rowers the chance to compete on a playing field which is otherwise difficult to access. For Vanuatu athlete George Langa, coming to SIRR allowed him to be classified and gave the opportunity to race against competitors in his class from Australia and Hong Kong.
Rowing Australia head coach Gordon Marcks said he is excited to see what the future holds in the sport, and is determined to help it grow.
"We are continuing to explore our opportunities with expanding the competition in Para rowing, it's exciting to watch the sport grow… there's a lot of potential around and we're looking forward to developing that through our #Train4Tokyo camps," Marcks said.