I'mPOSSIBLE Award call for nominations launched
National Paralympic Committees are invited to nominate schools and Paralympians for the award
06 Feb 2020
Imagen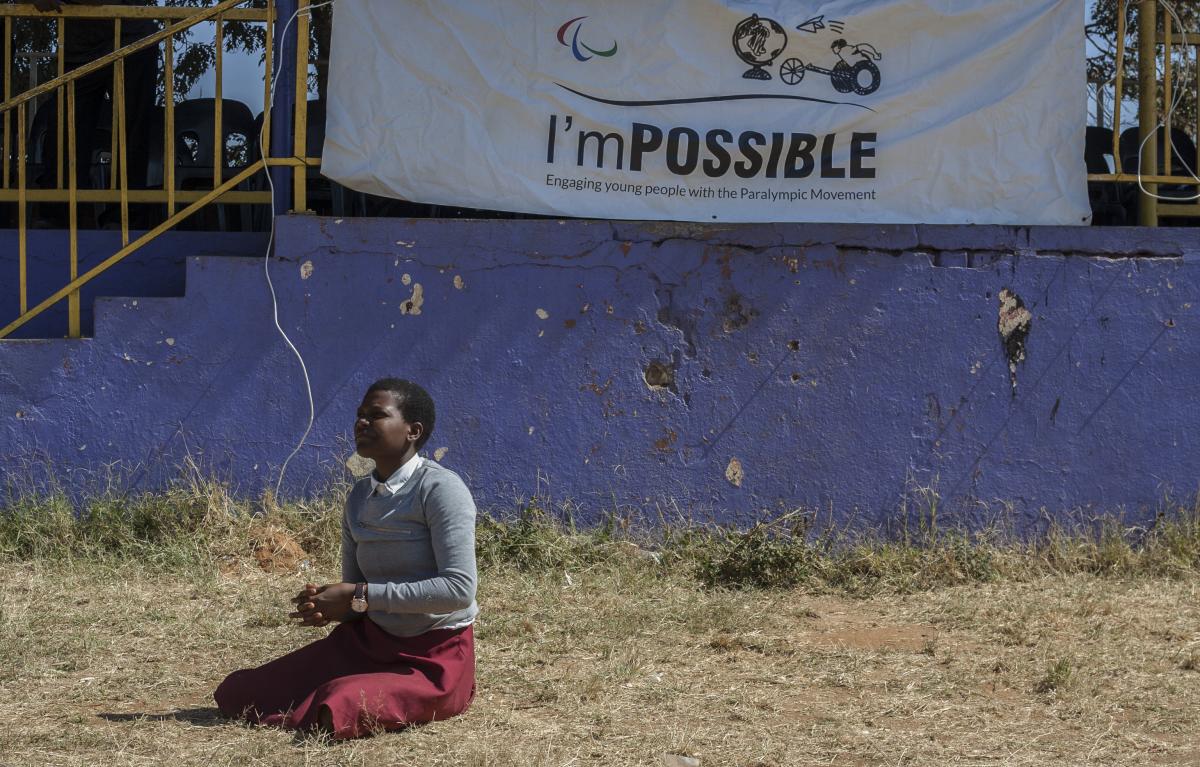 ⒸAmos Gumulira/Agitos Foundation
By Agitos Foundation
The Agitos Foundation has launched a call for nominations for the new I'mPOSSIBLE Award, which will be presented at the Tokyo 2020 Paralympic Games Closing Ceremony.
The award, which was established by the Agitos Foundation and the International Paralympic Committee and supported by the Nippon Foundation Paralympic Support Centre, will be presented to five recipients that have contributed to a more inclusive world through the Paralympic Movement.
The categories are: Best host country school, Best overseas school (from outside of the host country); Excellence host country school and Paralympian (one female and one male).
The selected recipients must meet specific criteria based on their efforts to bring about a more inclusive world, which is the overall objective of the I'mPOSSIBLE education programme, aligned with the IPC's vision to "make for an inclusive world through Para sport".
In August 2019, during the one-year-to-go celebrations of the Tokyo 2020 Paralympic Games, the I'mPOSSIBLE Award Japan office announced the guidelines for host country schools.
All National Paralympic Committees (NPCs) are invited to nominate one male and/or one female Paralympian for the I'mPOSSIBLE Award via an online nomination form with required documents no later than Monday 24 February 2020, 23:59 CET.
The 31 NPCs which have signed the I'mPOSSIBLE Terms of Use agreement before the I'mPOSSIBLE second anniversary on 3 December 2019 have been identified as eligible to nominate a school for the I'mPOSSIBLE Award, also via an online nomination form with required documents no later than Saturday 29 February 2020, 23:59 CET.
The eligible NPCs are: Armenia, Aruba, Australia, Austria, Bhutan, Brazil, Cameroon, Cape Verde, Colombia, Costa Rica, Georgia, Grenada, Hong Kong, Iran, Japan, Kazakhstan, Lithuania, Luxembourg, Malawi, Maldives, Mexico, Paraguay, Peru, Portugal, Sierra Leone, Singapore, United Arab Emirates, Uganda, Venezuela, Zambia and Zimbabwe.
Nominations for all categories will be evaluated by a selection committee in March 2020. The I'mPOSSIBLE Award recipients will be invited to the Closing Ceremony of the Tokyo 2020 Paralympic Games to receive the prestigious new award on stage. The award-winning Paralympians will be recognised and involved in the programme as I'mPOSSIBLE ambassadors for the next four years.
I'mPOSSIBLE was globally launched in December 2017, aiming to promote social inclusion by raising awareness of the Paralympic Movement. It offers teaching resources, lesson plans, worksheets and inspirational videos to teachers and learners, seeking to change perceptions about persons with disabilities and inspire the next generation through the Paralympic values.
As of January 2020, 32 countries from all over the world have signed agreements to implement the programme. In 2019, 77,238 children and 1204 teachers were reached by I'mPOSSIBLE.