IPC President: "Rio 2016 will be the best ever in terms of athletic performance"
To mark 100 days to go until September's Paralympic Games, Sir Philip Craven has said he expects athletes to raise the bar and put a smile back on the faces of Brazilian people.
30 May 2016
Imagen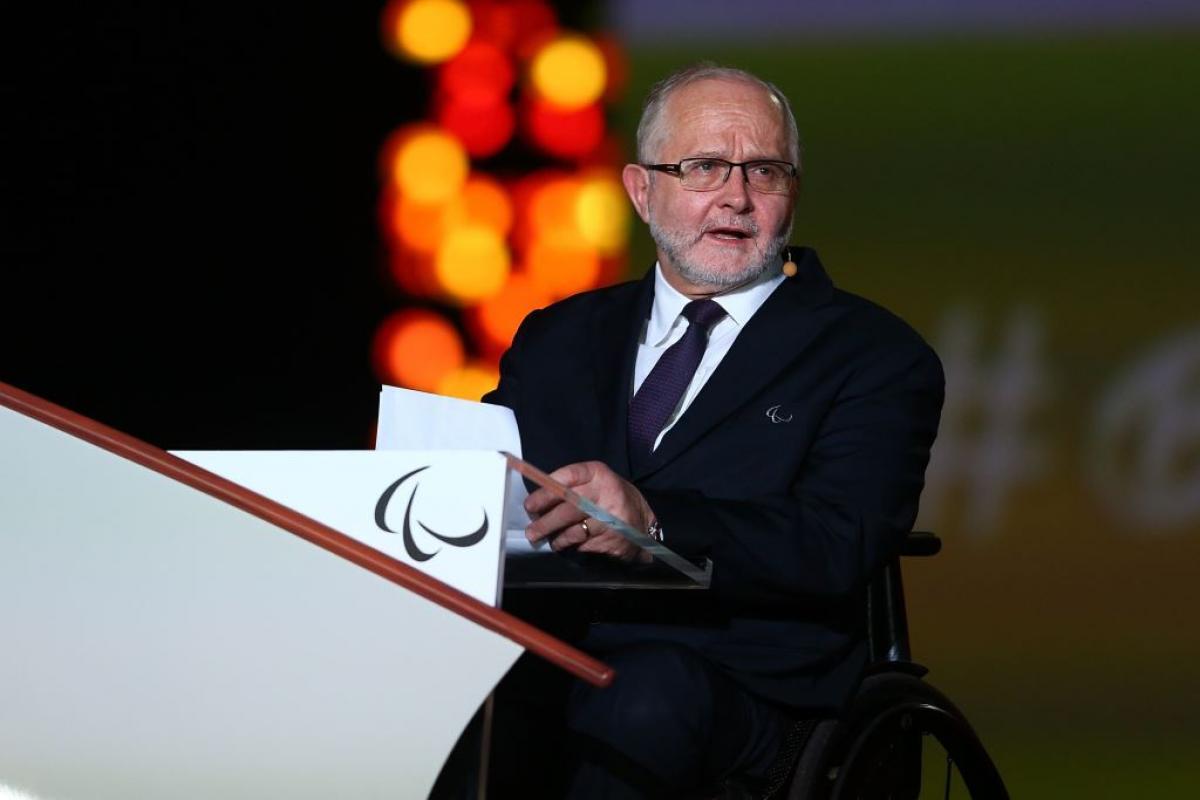 ⒸGetty Images
By IPC
"I am fully confident that Rio 2016 will be the best ever in terms of athletic performance, going beyond what we saw in London four years ago."
International Paralympic Committee (IPC) President Sir Philip Craven has said that with 100 days to go until the Rio 2016 Paralympics he fully expects September's Games to be the best ever in terms of athletic performance.
Around 4,350 athletes form 170 countries are set to compete across 22 sports at the Games which open on Wednesday 7 September at the city's famous Maracana Stadium.
At the London 2012 Paralympics 251 world records were set and the IPC President thinks Latin America's first Games will see many more record breaking performances.
Sir Philip said: "I am fully confident that Rio 2016 will be the best ever in terms of athletic performance, going beyond what we saw in London four years ago.
"Many of the athletes now benefit from full-time training regimes on a par with their Olympic counterparts and we have seen from the last two years of World and regional Championships that athletes are stronger, faster and more agile than ever before.
"I am hugely excited about what people will witness in Rio this September. They will see incredible feats of skill, endurance and speed from athletes that many thought were unimaginable years ago.
"The Rio 2016 Paralympic Games will be historic; Para athletes will showcase to billions around the world the power of the human spirit and what can be achieved when testing your body to its absolute limits. The performances of athletes will inspire the world and redefine what people believe is humanely possible."
Already this year a number of world records have fallen across a variety of sports, including 28 at May's IPC Swimming European Open Championships and two at last week's athletics Test Event in Rio's Olympic Stadium.
Sir Philip added: "We've seen already that athletes across all sports are in great form with records and personal bests falling all over the place despite the fact that athletes are not set to peak for another 100 days.
"If they are breaking records now in May, I can only imagine how amazing their performances will be this September. Athletes perform to their best when they have optimal conditions and I think what they'll find in Rio will suit them perfectly.
"What's most pleasing is that Rio 2016 is set to break all records in terms of broadcast and media coverage. This expansive global coverage, combined with outstanding displays of athletic ability, will have a seismic impact on how people around the world view people with an impairment.
"The Paralympic Games have a track record for changing attitudes towards impairment and the catalyst for this change is the performances of the athletes. With better performances than ever before the Paralympic Games' reputation as the world's number one sporting event for driving social change will be further enhanced."
The Rio 2016 Paralympic Games are set to be shown in over 120 countries to a record cumulative audience of four billion people.
Restore pride in Brazil
In addition to record breaking performances, Sir Philip is confident that the success of the home team at Rio 2016 will have a hugely positive effect on the Brazilian people.
After finishing a highest ever seventh in the medals table at London 2012, Brazil are targeting a top five finish this September.
Sir Philip said: "The Brazilian people are world renowned for their happiness, lust for life and love of sport but recent issues have diminished this a little.
"I truly believe that September's Paralympics will be a transformational event; those who attend the Games or watch on TV will feel huge pride in Brazil staging such a global and life-changing spectacle. The Paralympians will put a huge smile on the faces of the Brazilian people.
"A home Paralympic Games is a once-in-lifetime opportunity, an opportunity too good to be missed. I think the likes of swimmer Daniel Dias and football 5 star player Jefinho will become sporting heroes for years to come and the Brazilian people will feel a sense of unrivalled joy when they hear the Brazilian anthem played frequently during the Games following gold medal success."
The Rio 2016 Paralympic Games will take place between 7-18 September 2016.