IPC Shooting World Championships closed
After an incredible eight days of action, the 2014 IPC Shooting World Championships were officially closed.
27 Jul 2014
Imagen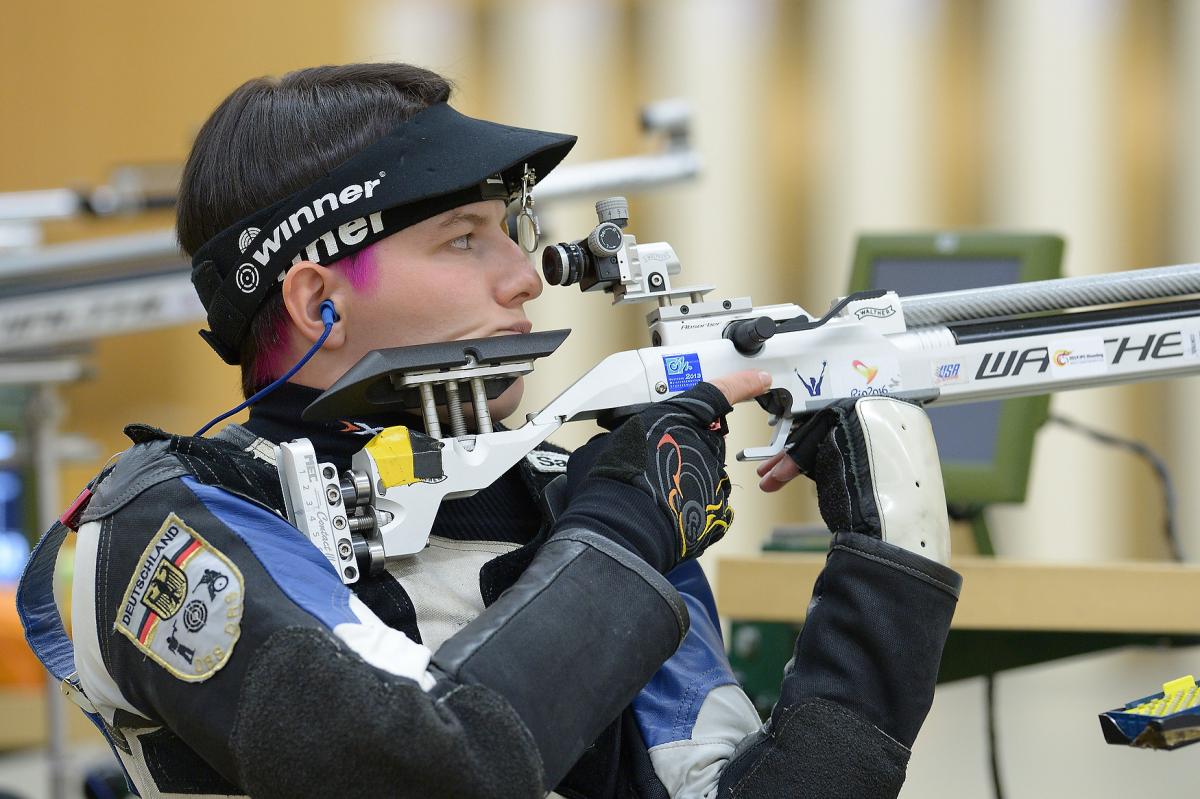 ⒸDBS Akademie - Ralf Kuckuck
By IPC
The 2014 IPC Shooting World Championships were brought to a close on Saturday (27 July) in Suhl, Germany, after eight days of exhilarating action.
Already a record-breaking competition before it begun – with 265 athletes competing from 53 countries – it certainly didn't disappoint.
With a number of world records broken or equalled, as well as a host of regional records set, the World Championships was packed with incredible athlete performances.
Addressing the competing nations and distinguished guests, Chairperson of the IPC Shooting Sport Technical Committee, Ghislaine Briez, officially announced the closing of the competition.
She said: "Even before the competition started we had already entered the history books with the biggest World Championships ever.
"Now we gather to celebrate the incredible eight new and one equal world records, 38 new and 4 equal regional records, and amazing performances by 265 athletes from 53 countries in the past eight days.
"As we look to the future to Rio 2016, I am delighted that we will welcome more athletes to the Games than ever before. During these Championships, 63 athletes have already helped to secure a place for their nation at the Games."
With the Mayor of Suhl also in attendance, Briez was quick to thank the city for hosting these spectacular championships.
"The beautiful city of Suhl, a city with a global reputation for shooting sport, also deserves a special mention. You have welcomed us with open arms and we are grateful to you, alongside the Schießsportzentrum Suhl, for giving us such a fantastic setting in which to hold these Championships.
"Lastly, I would like to thank the 53 countries who joined us for these Championships. It is because of you that we are all here, and it is thanks to your drive, determination and commitment to your sport that these Championships could witness such world-class performances.
"This sport has made significant progress in recent times and the biggest contributor to this success has been you, the athletes, whose performances continue to inspire and excite the world.
"It is now my duty to declare the 2014 IPC Shooting World Championships Suhl, closed."
For more information on the competition, or to check results, visit www.suhl2014.com.