IPC statement on Tokyo 2020 speculation
'The IPC, IOC, Tokyo 2020 Organising Committee and all delivery partners are fully committed and focussed on delivering safe and secure Olympic and Paralympic Games this summer'
22 Jan 2021
Imagen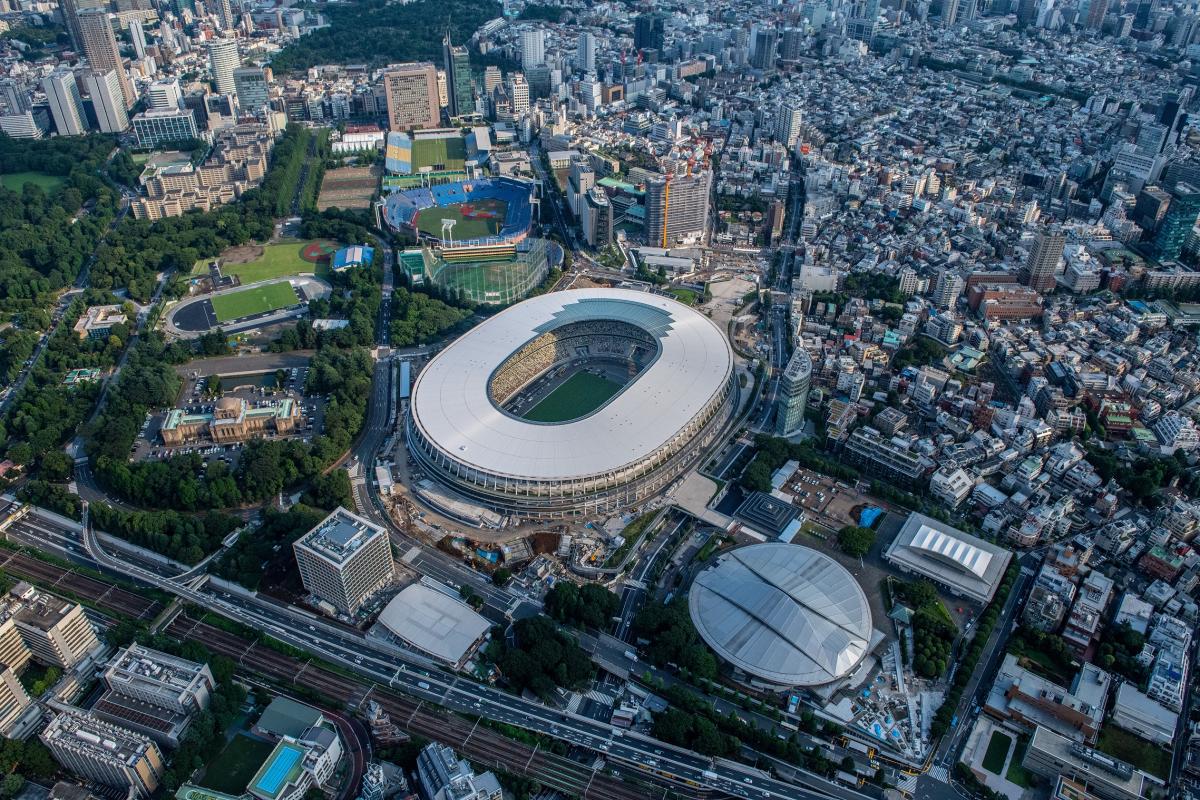 ⒸGetty Images
By IPC
Following Friday's (22 January) media speculation about the cancellation of Tokyo 2020 which was triggered by an anonymous source offering personal views, the International Paralympic Committee (IPC) has made the following statement:
"The IPC, IOC, Tokyo 2020 Organising Committee and all delivery partners are fully committed and focussed on delivering safe and secure Olympic and Paralympic Games this summer. This position has not changed and has been confirmed once again today by the IOC, Tokyo 2020 and the Japanese government.
"Since last March's postponement, everyone involved in the delivery of the Games has been working tirelessly to develop COVID-19 countermeasures and plans which we believe will mitigate the risk for the athletes, all Games stakeholders and, importantly, the Japanese public.
"In early February, the IOC, IPC and Tokyo 2020 will publish the first editions of Playbooks targeting Games stakeholders. These Playbooks will start to explain exactly how we aim to deliver this summer's event and outline the personal responsibilities each person attending the Games must follow to ensure safe and secure Games.
"Compared to March 2020, we now know much more about how the COVID-19 virus behaves, much more about how to organise safe sport events during a pandemic and are encouraged by the international roll-out of several vaccines.
"By the time of the Games this summer, we are optimistic that daily case numbers will be much lower than during these dark winter months. We are also confident that the extensive testing programme to be implemented before, during and after the Games – one of several measures that will be taken targeting Games stakeholders - will help minimise the risk of virus transmission. Finally, each sport event that has taken place globally since the outbreak of the virus has provided us all with valuable learning experiences which are helping to continually shape our plans for Tokyo.
"There is no doubt the Tokyo 2020 Games will be very different to any previous Games and that this summer's event looks a long way off right now. However, we believe that with the robust measures and plans we have in place, the Games can and will go ahead safely."
The Japanese Cabinet Secretariat of the Headquarters for the Tokyo 2020 Olympic and Paralympic Games, said: "Some news reports circulating today are claiming that the Government of Japan has privately concluded that the Tokyo Olympics will have to be cancelled because of the coronavirus. This is categorically untrue.
"At an IOC Executive Board Meeting in July last year, it was agreed that the Opening Ceremony of the Olympic Games Tokyo 2020 would be held on July 23 this year, and the programme and venues for the Games were rescheduled accordingly. All parties involved are working together to prepare for a successful Games this summer.
"We will be implementing all possible countermeasures against COVID-19 and will continue to work closely with the IOC, the Tokyo 2020 Organising Committee and the Tokyo Metropolitan Government in our preparations for holding a safe and secure Games this summer."
The Tokyo 2020 Organising Committee commented: "Prime Minister Suga has expressed his determination to hold the Games; the government is leading a series of Coordination Meetings for COVID-19 Countermeasures and is implementing thorough infection countermeasures in order to be able to hold the Games. All our delivery partners including the national government, the Tokyo Metropolitan Government, Tokyo 2020 Organising Committee, the IOC and the IPC are fully focused on hosting the Games this summer. We hope that daily life can return to normal as soon as possible, and we will continue to make every effort to prepare for a safe and secure Games."