Italy Upends Norway and Czech Republic Suprises USA at Worlds
On the second day of the Ice Sledge Hockey World Championships, Italy, Canada, Czech Republic and Japan all came away with wins.
26 Mar 2012
Imagen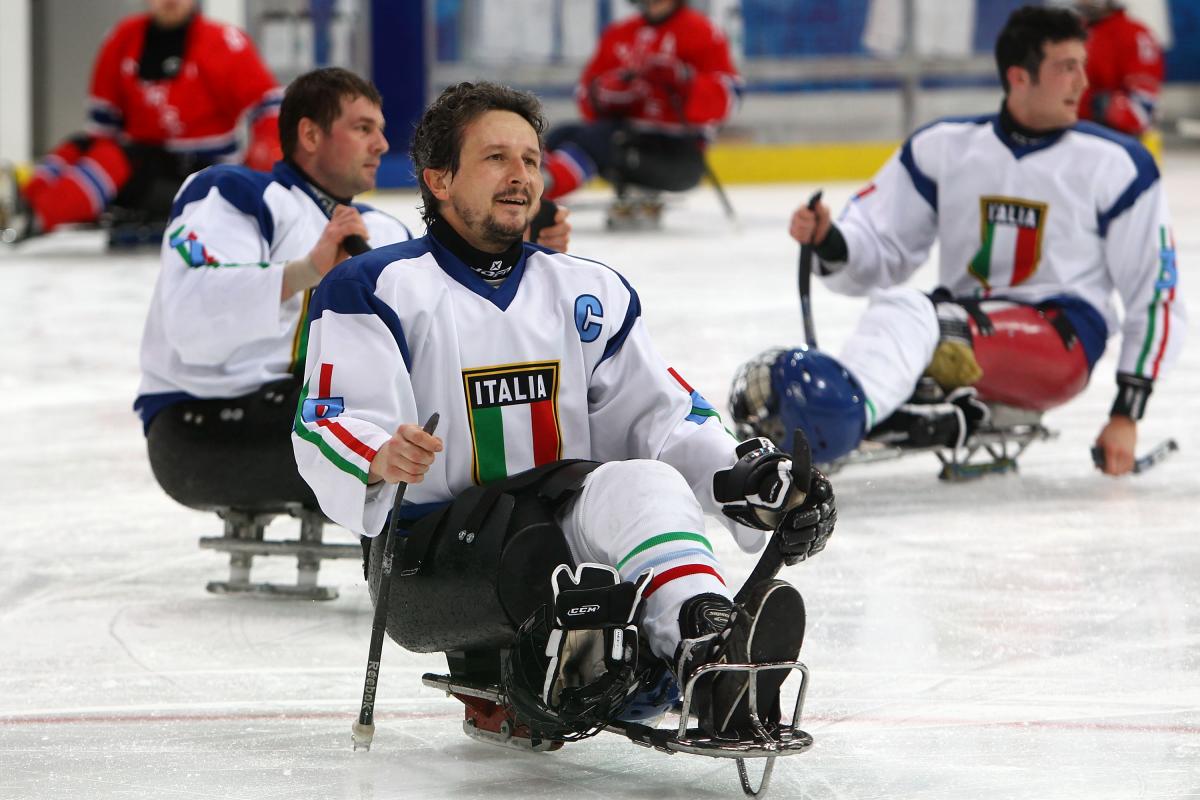 ⒸGetty Images
By IPC
The Norwegians fell to Italy, 2-0, on their home ice in Hamar, dropping to 0-2 at the Championships and leaving themselves without a shot at the medal round.
Defending European champions Italy upended host nation Norway, the Czech Republic surprised USA in a shootout and Canada and Japan also recorded wins on the second day of the 2012 International Paralympic Committee (IPC) Ice Sledge Hockey World Championships on Monday (26 March).
The Norwegians fell to Italy, 2-0, on their home ice in Hamar, dropping to 0-2 in Group B at the Championships and leaving themselves without a shot at the medal round.
Italy's Andrea Chiarotti scored at the 6:31 mark in the first period off an assist by Florian Planker on a power play, and then Planker added to the lead with a nice shot in the second off a pass from Greg Leperdi.
Norway outshot Italy, 16-8, but Gabriele Araudo stopped the puck every time and Planker did enough on the offensive end to earn player of the game honours.
The Italians are now 1-1 at the Championships, bouncing back from their loss to Canada on the first day.
Canada cruised to its second victory in Group B, this time defeating Korea by a score of 2-0 thanks to a great game in the net by Corbin Watson, who replaced Benoit St-Amand.
"It's the world championship, so everyone's come here prepared to play and they're competing hard," Canada head coach Mike Mondin said. "But second to that is every team has improved and it's a testament to how the game of sledge hockey is evolving. It gets better and better and it's real good for the game."
Brad Bowden tallied in a scored in the second period on a pass from Dominic Larocque, and Greg Westlake netted a goal off an assist from Billy Bridges in the third to keep the tournament favourites undefeated after two days of play.
Korea is now 1-1 heading into its final round-robin game.
In Group A, Czech Republic thumped reigning world and Paralympic champions USA in a shootout, 2-1, making it the USA's second shootout of the Championships in as many games. The Czech Republic is now 2-0 in the tournament, as USA falls to 1-1.
The two squads both scored early, as Danny McCoy put USA up 1-0 just three minutes into the game off an assist from Josh Pauls and then about 10 minutes later Michal Geier found the net for the Czechs off a pass from Pavel Kubes.
After a scoreless overtime, the Czechs pulled out quite the surprise, as David Palat and Jiri Berger netted goals in the shootout, while USA's Alexi Salamone and Nikko Landeros missed the target.
With two wins under its belt, the Czech Republic has secured a place in the medal round already, no matter what happens in its game on Wednesday (28 March) against Estonia.
Japan, meanwhile, had a hard-fought 2-0 win over Estonia with both of its goals coming in the final period in the other Group A contest to even its record to 1-1.
Kazuhiro Takahashi scored on a power play nearly seven minutes into the third period and Daisuke Uehara – who also assisted the first goal – netted a shot on an assist from Takayuki Endo nearly seven minutes later to secure the win.
Estonia, now 0-2, only managed seven shots on goal all game, and Misuru Nagase did not let any of them past him.
The teams have off Tuesday (27 March), and play resumes again on Wednesday (28 March) at 9:00 (CEST) when the Czech Republic takes on Estonia. That game will be followed by USA-Japan, with the winner moving on to the medal round. Italy will take on Korea, and then Canada will challenge host nation Norway, a match Norwegian princess Martha Louise is expected to attend.