IWRF to hold European Qualifier
The Czech Republic, Ireland, Italy and the Netherlands will all try to qualify for the wheelchair rugby European Championships.
31 Jan 2013
Imagen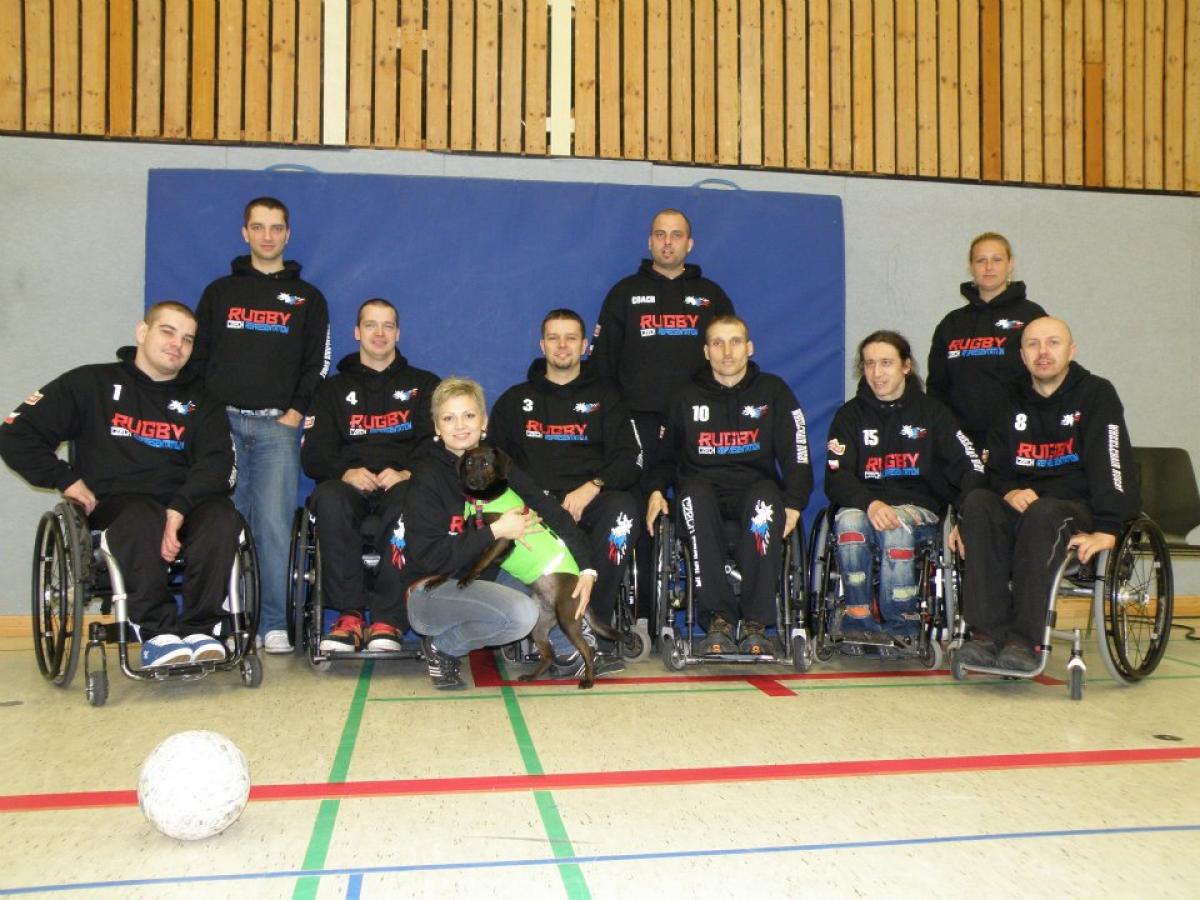 ⒸIWRF
By IPC
Europe is the largest of the IWRF's three zones, and continues to grow at a rapid pace.
The International Wheelchair Rugby Federation's (IWRF) European Qualifier will take place at Gormanston College just outside of Dublin, Ireland, from 7-9 February.
National teams from the Czech Republic, Italy, Netherlands and host country Ireland will all attend the event in hopes of earning one of the two available spots left at the IWRF European Championships, to be held in Antwerp, Belgium this August.
Europe is the largest of the IWRF's three zones, and continues to grow at a rapid pace.
Ireland, a nation that has been playing wheelchair rugby since 1997, hosted the tournament four years ago and now has a squad of 35 players.
"We expect all of the games to be closely fought and hope to earn one of the qualifying places," Hamill told the IWRF.
"In the past the Dutch team has been our biggest challenge. However, over the past few years there has been very little between ourselves and the Czech Republic – always very competitive games. Italy is relatively new to the game and we have not played them before, but we are taking nothing for granted there either. I suspect they are waiting in the long grass to take a few scalps."
Wheelchair rugby began in Italy a little more than two years ago in a region called Veneto, the same area where the country's national rugby side started 100 years ago. This is the first sanctioned tournament the Italians will attend, and it will earn them a position on the IWRF World Ranking list.
Team manager Claudio da Ponte said the squad have been preparing by going through some unofficial test matches.
"We know that we still have to work very hard to reach the other ranked national teams, but this is a great chance for us, and I know that all players and coaches will give the best they can," she told the IWRF.
"Every team for us will be a great challenge, but the first match against Holland will say the truth about our chance to qualify for the European Champs."
The Czech Republic are celebrating their 20th anniversary in the sport, and like many countries, they still struggle with finding adequate funding. With 30 active players and 10 on the recreational side, David Lukes, President of CRWR and coach of the national team said this is their biggest challenge.
"People in Czech Republic respect our sport and everybody around who makes our game possible," he said.
"We have only one big problem, which is finding money and sponsors for our sport. Players have to pay a portion of the costs by themselves and this negatively influences the development and growth of wheelchair rugby as a sport; it also has a negative effect on work with rookies and newcomers. With that being said, we are lucky to have people and organizations that help us and I would like to thank all of them for their support."
When asked about the upcoming tournament in Dublin, he went on to say: "Ireland and Netherlands are on the same level now. I saw both teams during Rugbymania, and they are getting better and better. Ireland will have the benefit of home environment and fan support; Netherlands has Thomas Pool back in the National Team line up. We have the best team since the 2007 European Championship, and we hope that we finish in the first two places to get the opportunity to go to Belgium and place among the best 12 teams in Europe."
IWRF 2013 European Qualifier tournament schedule
Thursday, 7 February
18:00 Opening Ceremony
18:15 Ireland vs. Czech Republic
20:00 Netherlands vs. Italy
Friday, 8 February
11:00 Ireland vs. Italy
13:00 Netherlands vs. Czech Republic
18:00 Ireland vs. Netherlands
19:45 Italy vs. Czech Republic
Saturday, 9 February
14:00 Bronze-medal match
16:30 Gold-medal match
Related Images
Related Videos