Jetze Plat powers through packed 2017
Dutch athlete preparing for Ironman challenge after winning three world titles
26 Sep 2017
Imagen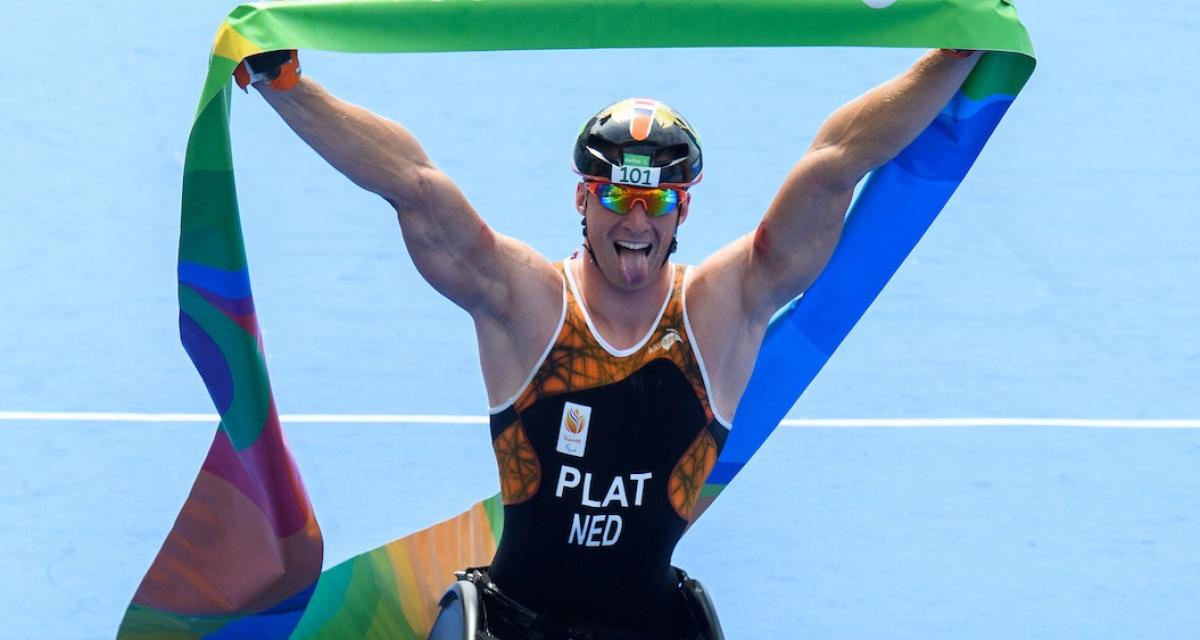 ⒸOIS
"There are no points for Tokyo 2020 this year, so I'm just racing. … When you are in a good shape, then it's really fun to race."
The Netherlands' Jetze Plat said he was planning on taking the year off after winning triathlon gold at the Rio 2016 Paralympic Games.
But instead he is coming to the end of his busiest season yet.
In September alone, Plat has won three world titles in two sports (two from the Para cycling World Championships in South Africa and one at the Para triathlon World Championships in his home country); plus the Berlin marathon in handcycling on Sunday (24 September).
And he is still not done.
In October, the 26-year-old will take on the IRONMAN World Championships in Kailua-Kona, Hawaii, USA.
But Plat admitted he is looking forward to some rest.
"It's the end of the season. It was my 21st race," he said. "[But] I'm not really done. In some two weeks I'm doing nothing and really looking forward to that."
"But the feeling is still great," Plat said after completing the Berlin marathon. "The power is still there. It was a crazy good race in technique and also in the power and speed and that keeps me really motivated."
At a prime age, and with his fitness at its best, Plat wanted to keep going after Rio 2016 – where he also took a bronze medal in the handcycling.
"I like races," he said. "I did a lot of different work in the winter. Not so many but I only did things I like. There are no points for Tokyo 2020 this year, so I'm just racing. … When you are in a good shape, then it's really fun to race."
There is no pressure – yet - to qualify for Tokyo 2020, where he hopes to compete again in cycling and triathlon.
Plat said he is not worried about getting burned out with all his sports, plus traveling, because he also trusts the team that surrounds him and their training plans.
"I really like what I do," he said. "Of course sometimes you travel a lot and it's really painful in races like today. But in the end, I'm still 26 and I have a good recovery time, and I'm still very hungry."