Jetze Plat succeeds in ultimate triathlon test
Netherlands Paralympic champion wins his fourth world title of 2017 at Ironman World Championships
24 Oct 2017
Imagen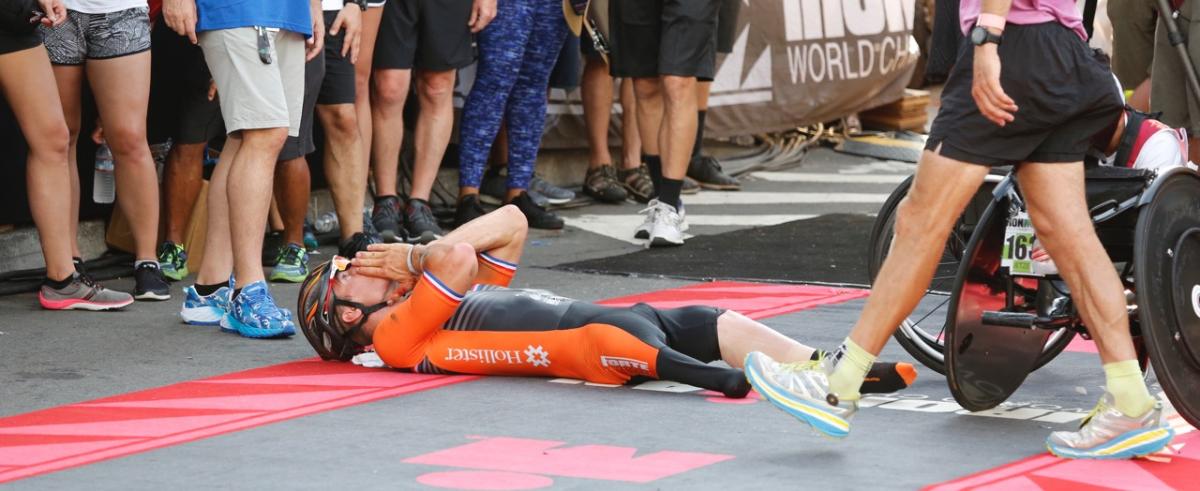 ⒸJetze Plat
By Adam Bailey | For the IPC
Jetze Plat overcame the heat and one of his toughest challenges yet to secure his fourth world title of 2017 at the Ironman World Championships in Hawaii.
Not only was Plat the first Para triathlete to cross the finish line in a new record time, but he finished 26th overall out of more than 2200 participants.
The 26-year-old had already won three world titles this year after claiming double gold at the Para Cycling World Championships in September, before successfully defending his Para triathlon title a few weeks later in Rotterdam, Netherlands.
But, despite his busiest season yet, Plat showed no sign of fatigue in Hawaii, completing the 2.4-mile swim, 112-mile bike and 26.2-mile run in a time of 8 hours, 41 minutes and 47 seconds.
"The race went really well," Plat said. "I had a good swim and I had a good, relaxed feeling when I came out of the water. The bike leg was also really good; only the heat was exhausting. I had a hard part around 150km, but I recovered well.
"When I finished the bike leg, I was cooking and knew the marathon was going to be tough. That feeling was right. But overall, I was really proud and happy with how the race went," Plat added.
Competing in Hawaii fulfilled a lifelong ambition for Plat, an ambition that didn't disappoint.
"The Ironman World Championships is the biggest triathlon race in the world," Plat said. "I follow the race every year by livestream and it has always been a big dream of mine to participate so to take to the startline was very special. It was tough, but an unforgettable experience."
Despite watching it every year, Plat was unsure exactly how physically and mentally demanding it would be and he admits the race chair marathon was extremely tough, especially in the Hawaii heat.
"To be honest, I didn't really know what to expect." Plat said. "The swim was easier than I expected, and the bike leg was also faster than I expected, only the heat made it really difficult. The race chair marathon was one of the toughest few hours of my life. I think the fact I had tears in my eyes in the last two kilometres shows how tough it was."
After winning triathlon gold at last year's Paralympic Games, Plat was planning to take the year off to concentrate on the ironman world championships. But he ends 2017 having won four world titles and unbeaten in international triathlon.
"The plan was this year to focus only on the ironman, because there are no points for Tokyo 2020," Plat said. "The plan went a bit different, but actually it all went perfect, from short distance to long distance. It has been a crazy year and I am really happy with how this season has gone."
Plat is now looking forward to taking a few weeks off, before he begins focussing on Tokyo 2020.
"I am looking forward to spending three weeks resting," Plat said. "It has been a long and emotional year, so I need a period without my bike and just enjoy some time with friends and family.
"I haven't made any concrete plans for next season," Plat added. "But my biggest goals will be the Para Cycling World Championships in Italy and the Para Triathlon World Championships in Australia as I start the 'Road to Tokyo'."