Jonas Bjorkman, a wheelchair tennis enthusiast
Swede tennis legend talks involvement with Para sports
08 May 2019
Imagen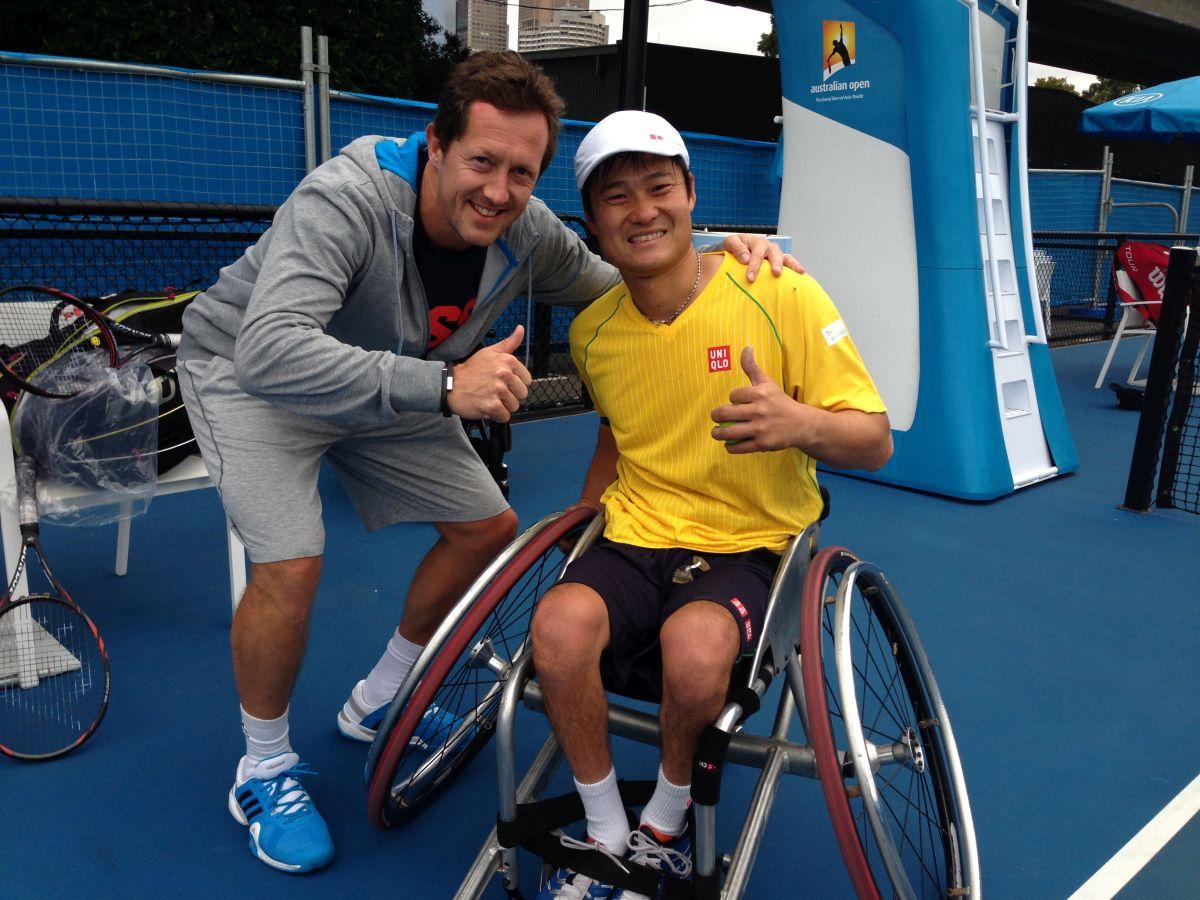 ⒸJohan Björkman
By ITF
Jonas Bjorkman is a well-known former tennis player. The Swede reached the world No. 4 in singles and No. 1 in doubles, even winning all four Grand Slams in the latter. But few know he is also one of the top promoters of wheelchair tennis in his country.
His first encounter with the wheelchair tennis came in the late 1990s while playing a tournament in Miami. "I heard some Swedes supporting me throughout the match. When I was done, I went out and luckily ran into two wheelchair guys, Niclas Rodhborn and Johan Haglund," Bjorkman recalled.
"I realised that it was the two of them who were sat up in that corner. I couldn't see in the dark, but they were the ones who were supporting me.
"I asked them what they were doing, because I saw their racket bags and they told me they were playing one of the bigger wheelchair tournaments at the time and it really took me by surprise, because I didn't see any promotional tool for that tournament and we were on the same venue.
"It made me interested, because I didn't know anything about wheelchair tennis."
Improvements to be made
The following day, Bjorkman went to watch his compatriots competing and got to know about the Parasport. "I was so impressed by how well they played, how well they moved with a chair," he admitted.
"From that day we became really close friends and we still are; we are still in contact. So, yeah, I was amazed about wheelchair tennis. But also I felt that something needed to be done because it was not correct that they were playing on the same site like us but with no promotion."
Bjorkman sincewent on to become an enthusiastic supporter for wheelchair tennis being integrated into the Grand Slams.
"From the first day I met Niclas and then the other Swedish players I started to be very involved in listening to their stories and I wanted to push hard. After that I did some support for Swedish wheelchair tennis and helping them to raise money," he said.
With wheelchair tennis events having been a part of all four Grand Slams since 2007, Bjorkman believes there is still further progress that can be made.
"I was watching the final at the Australian Open with Dylan Alcott. It was live on TV and I thought it was exciting to watch. It's incredible for more people to see how good they are. Wheelchair tennis has improved so much over the years.
"I still think the prize money is too low, because with the amount of money all these Grand Slams are making I think it would be easy for them to increase the prize money more."
Trying wheelchair tennis
In 2007, Bjorkman had the opportunity to play doubles together with fellow Swedish former tennis players Thomas Enqvist and Thomas Johansson, and Japan's Paralympic champion Shingo Kunieda.
"He was finished, we were finished with our practice and we jumped into his court and played a couple of games of doubles together. That was a lot of fun. There are such great guys playing on the tour for wheelchair tennis."
What about Bjorkman's own experience playing wheelchair tennis?
"I played against Niclas once and it was impossible. My only chance was to hit a good serve or a perfect return, but it was so hard to combine the movement in the chair and at the same time hold the racket and to time my movement to the ball. But it was fun and would like to try again."
Full story is available on the ITF website.