Karimi takes long and winding road to Tokyo
'When I finally got to USA, I said this is another opportunity'
27 Nov 2019
Imagen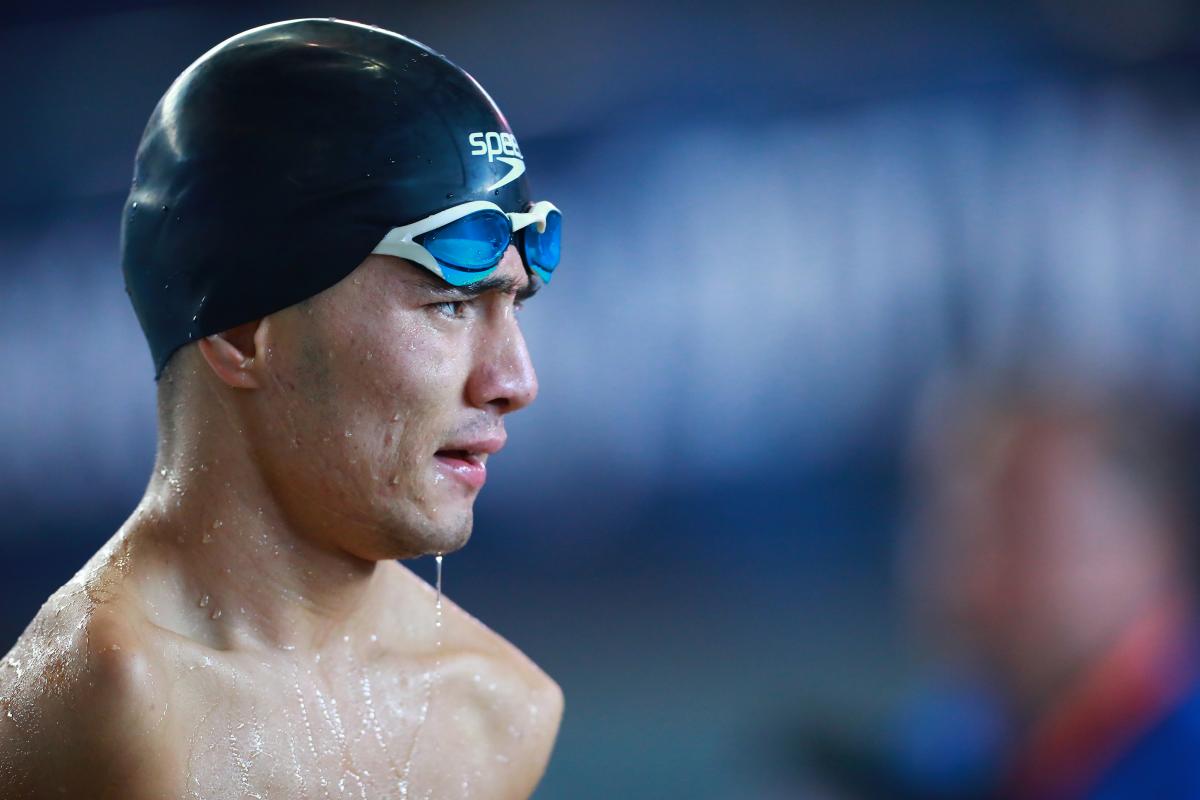 By World Para Swimming
Few athletes have endured a more difficult journey to the top of their sport than Para swimmer Mohammed Abbas Karimi.
Born without arms in Afghanistan, Karimi was only 16 when he left his family and war-torn country behind to pursue his dream of becoming an elite athlete.
 
He first flew to neighbouring Iran and from there travelled illegally by car and on foot across the treacherous Zagros mountain range to Turkey.
"It was a very dangerous and terrible journey," Karimi recalled.
"One night was horrible. Just before we crossed the border, the smuggler guy said, 'You guys should stay here in the mountains until the morning, until the Iranian police has passed this way because if they catch you, they might deport you - or you might be killed'.
"I didn't have any blankets, I hadn't taken anything warm clothes, it was very cold and there was nothing to eat."
Karimi stayed in Turkey for four years. He continued swimming and became the two-time national champion but - paperless and undocumented - he was unable to break into the Turkish national team.
"I went to meet the Turkish president, Erdogan," he said. "We took some pictures and we talked a little bit. He wanted me to become a Turkish citizen, but I rejected it. I was always looking for a bigger country which gives more attention to disabled people."
It was around this time that Karimi was contacted through Facebook by a US former wrestling coach called Mike Ives, who was devoting his life post-retirement to helping refugee athletes.
"He had found some videos on YouTube of an international interview I did while in Afghanistan and sent me a long message, saying he was willing to support me to come to the USA," Karimi said.
"Because I was a refugee in Turkey, I didn't have any passport to fly with. The UNHCR of the United Nations helped me to explain my case and then the USA accepted me as a refugee. When I finally got there, I said this is another opportunity, a second chance."
Karimi immediately resumed swimming, training in a 50-metre pool in his adopted hometown of Portland, Oregon, and taking on a dedicated coach.
Within months the move had reaped dividends, with Karimi turning in an incredible performance to win the silver medal in the men's S5 50m butterfly at the Mexico 2017 World Championships.
Although he missed out on the medals at London 2019, Karimi knows there is much more to come ahead of a potential Paralympic Games debut in Japan next summer.
"My 50m fly was not my best time in London but I can still improve by four or five seconds before Tokyo," he said.
As the big prize looms in to view, the 22-year-old is only too aware of how his circumstances have changed since his first foray into swimming in Afghanistan.
"I've loved water since I was a child," he said. "Sometimes my friends and I were not even going to school, we were going to the river and jumping in with our clothes on, not so deep, and when we got out the warm sun would dry our clothes. That's the reason I became a swimmer, because I was interested so much in the water."
Karimi has his brother to thank for turning his innate love of water into a fledgling swimming career. A businessman, he built a 25-metre fun pool for the community near their home in Kabul.  
"I was 13 years old when I first jumped in," Karimi said. "I was so afraid but that's how I started. Day-by-day I found it more interesting and I learned swimming."
Karimi now has his sights set firmly on becoming the first Afghan Para swimmer to compete at a Paralympic Games.
"It has been eight years that I have been working to achieve my Paralympic dreams," he said.  
"I never thought I would make it this far at a very high level, but that bit was up to me. I've put in the hard work and I've proved to myself that I'm capable of being a champion."