Khrul and Boki set further records
Ukraine's Oksana Kruhl and Belarus' Ihar Boki set more world records on the Day 9 morning session at the Aquatics Centre.
07 Sep 2012
Imagen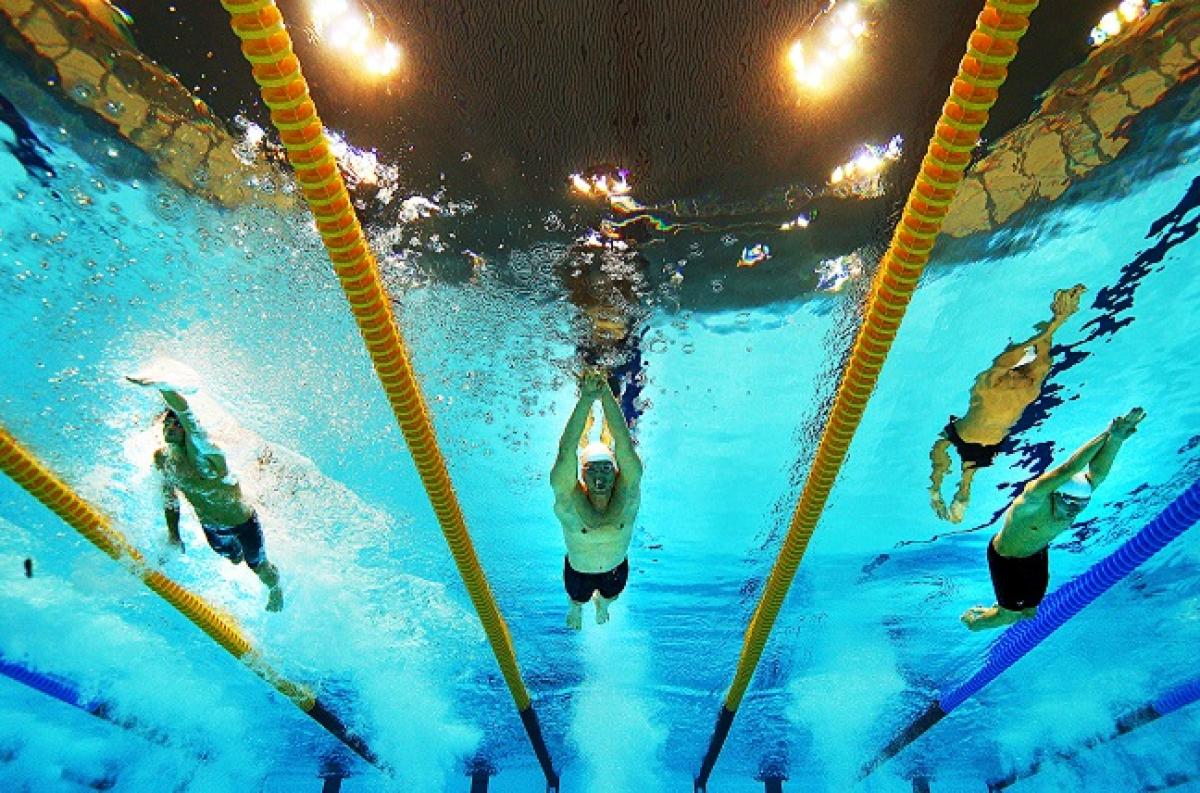 ⒸGetty Images
"Regardless of the outcome, we are all happy to be together, being in London and enjoying the experience."
In the penultimate morning session of swimming, the athletes certainly did not disappoint with a further two world records being set by Oksana Khrul and Ihar Boki.
Khrul of Ukraine enchanted the Aquatics Centre with the first world record of the day, as she stormed the women's 50m butterfly S6 in 36.96 and nearly two seconds ahead of her closest competitor Lu Dong of China.
The second came from Belarus' Boki, who has won an incredible five medals already in London including four golds, as he stormed to a qualifying victory in the men's 200m individual medley SM13 in 2:09.89.
Bradley Snyder is looking to mark the one-year anniversary since the accident that caused his blindness with a gold medal in the men's 400m freestyle S11, after qualifying 14 seconds ahead of his closest rival with a time of 4:33.70.
Speaking about this momentous occasion, the American said: "It's not a poor anniversary and I'm really looking forward to celebrating how far me and my family have been able to come over the past year.
"I'll have a lot of friends and family (his parents and siblings, as well US Navy friends) in the stands tonight. It's a special night for all of us and we are going to look at this evening as a celebration, a celebration of conquest if you like.
"Regardless of the outcome, we are all happy to be together, being in London and enjoying the experience."
A double breaking of the Paralympic record ensued in the women's 400m freestyle S11, as Cecilia Camellini raced to victory in her heat, before being pushed into third by Amber Thomas and Daniela Schulte, with the latter claiming the new record in 5:11.32.
Roy Perkins kept up the quest to retain his men's 50m butterfly S5 gold medal from Beijing by qualifying in a Paralympic record of 34.33, holding off Brazilian dynamo Daniel Dias in second.
The day's action started with Matthew Cowdrey once again expressing his dominance on the pool. The Australian record-holder qualified fastest in the men's 100m freestyle S9 in 56.58.
South Africa's Natalie Du Toit, competing in her final event before her impending retirement following these games, qualified fastest in a strong field in the women's 100m freestyle S9, edging out Australia's Ellie Cole into second in 1:02.95.
After the race, the South African discussed her sadness at leaving the sport but appreciates the opportunity she has had.
"I'm excited because it's been a long week, a long 10 days. I'm a bit sad, too, but the next couple of months I'll be busy with sponsors and those people that have really helped me along the way. They are really the ones who have kept me going, otherwise I think I would have gone out of the sport long ago," she said.
"I think I should be able to suppress it, but there is a bit of sadness. It's been many years of my life; it has taught me a lot of lessons. Travelling the world has been an eye-opener. It's always going to be sad leaving the sport."
Qing Xu set about the pursuit for a third gold medal in perfect style. The swimmer once again brushed away his competition to qualify fastest in the men's 50m butterfly S6.
Elsewhere, there were good qualifying swims for Yang Yang in the men's 50m freestyle, Sarah Louise Rung in the women's 50m butterfly S5, Darya Stukalova in the women's 50m freestyle and Valeria Grand-Maison in the women's 200m individual medley SM13.