Lillehammer 2021 to launch e-learning programme about sustainability
Local Organising Committee hopes to set standard for environmental sustainability with large-scale green initiatives in Norway
09 Nov 2021
Imagen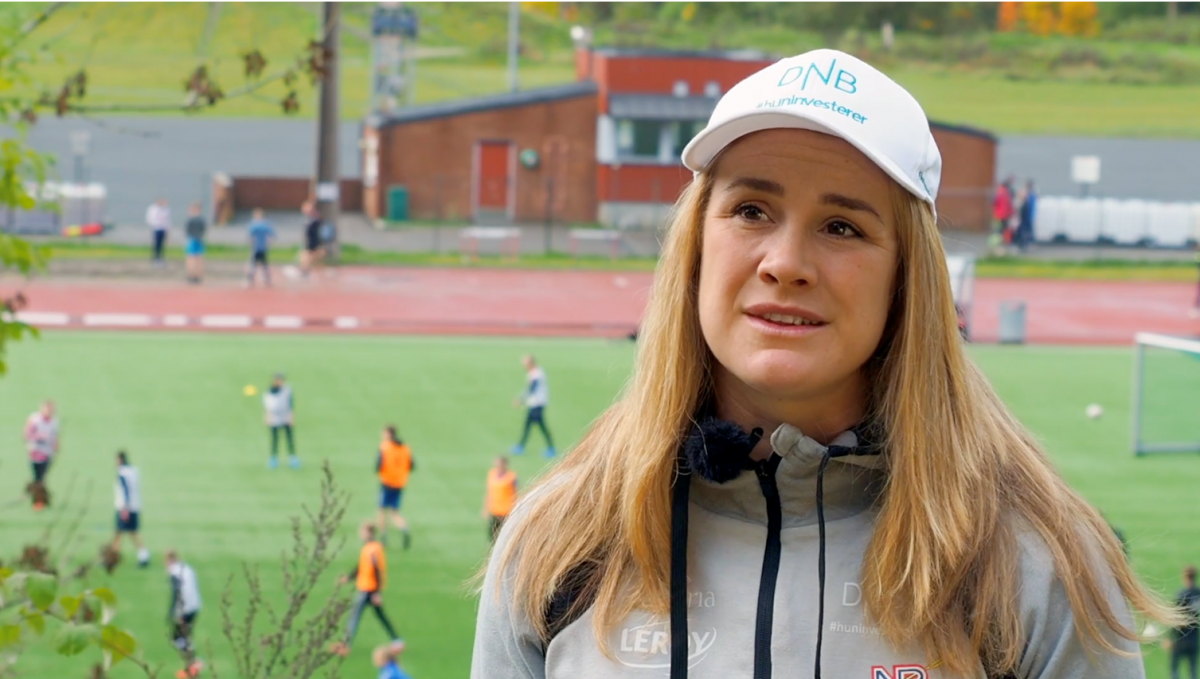 ⒸLillehammer 2021 LOC
By Lena Smirnova | For World Para Snow Sports
The Lillehammer 2021 World Para Snow Sports Championships Organising Committee (LOC) will launch an e-learning programme on 23 November* to teach event participants about sustainable practices that will be in place during the competition and that they can also transfer into their everyday lives.
This is the first initiative on this scale for a Para Snow Sports event and is part of Lillehammer 2021 LOC's pledge to deliver an environmentally-friendly event. 
The World Para Snow Sports Championship, which will take place from 8-23 January, achieved 'Green Event' status through the Eco-Lighthouse certification in Norway in April 2021.
"The e-learning programme will teach how you can contribute to be sustainable during the event, but also after. That is the main goal, that we are going to hopefully teach a lot of people to become sustainability ambassadors, especially the athletes and the teams that are coming from all over the world," said Marita Hakestad Andresen, Lillehammer 2021 Sustainability Manager. 
"Maybe the team leaders will learn something through this e-learning programme that they can take back home to their country. That is the main goal and our biggest opportunity to make an impact because every single person can apply this during the event, but also after, and make a difference."
All of the approximately 1,300 people who are accredited to the World Para Snow Sports Championship will have access to the online course, which will take up to 30 minutes to complete. 
The interactive course will be available on the official Lillehammer 2021 website, in English and Norwegian, and can be completed on a flexible schedule. Norway's Birgit Skarstein, Para Nordic skiing World Championships medallist and Paralympic champion in Para rowing, will host the e-learning programme videos together with Andresen.
Going green
A variety of environmental initiatives will be in place for Lillehammer 2021, including waste management and eco-friendly transport. 
In line with the circular economy model, event participants will use plates and utensils made from bagasse, a material extracted from sugar cane production leftovers, which will then be converted into fossil-free bio gas and used to power the buses that travel from team hotels to Lillehammer 2021 competition venues.
 
A fleet of fossil-free bio gas buses was rented out from Oslo for the duration of the World Para Snow Sports Championships so teams will be able to get around without cars. Electrical buses are also available in Lillehammer for public transportation.
In addition to explanations of the circular economy, the e-learning programme will give tips on how event participants can become more eco-friendly, such as recommendations on waste management, plastic use, and ways to measure and offset the ecological footprint of their flights to Norway.
The e-learning programme continues the tradition of hosting green sports events in Lillehammer. The ski resort town previously hosted the 1994 Olympic and Paralympic Winter Games and 2016 Youth Olympic Games, which achieved green status through other environmental organisations.
"They were the first big events to put the environment on the map so what we are doing here is kind of a continuation for what they did back in 1994 and what they did in 2016," Andresen said. "We have a responsibility when we are hosting a big event again in Lillehammer to take care of the environment as well."
Andresen hopes that Lillehammer 2021 participants, especially the athletes and team leaders, will spread the message back home, potentially making future sports events more sustainable. 
"Our main goal with this work is that hopefully other organisers can adapt what we are doing here and put it into their own events so we can have more sustainable winter sport events, not only in Norway, but all over the world," Andresen said.
* The programme was initially scheduled to be launched on 18 November but has been postponed to 23 November.