LOCOG publishes 2011-2012 report and accounts
LOCOG on Friday (8 February) published its accounts for the 18 month period ended 30 September 2012.
08 Feb 2013
Imagen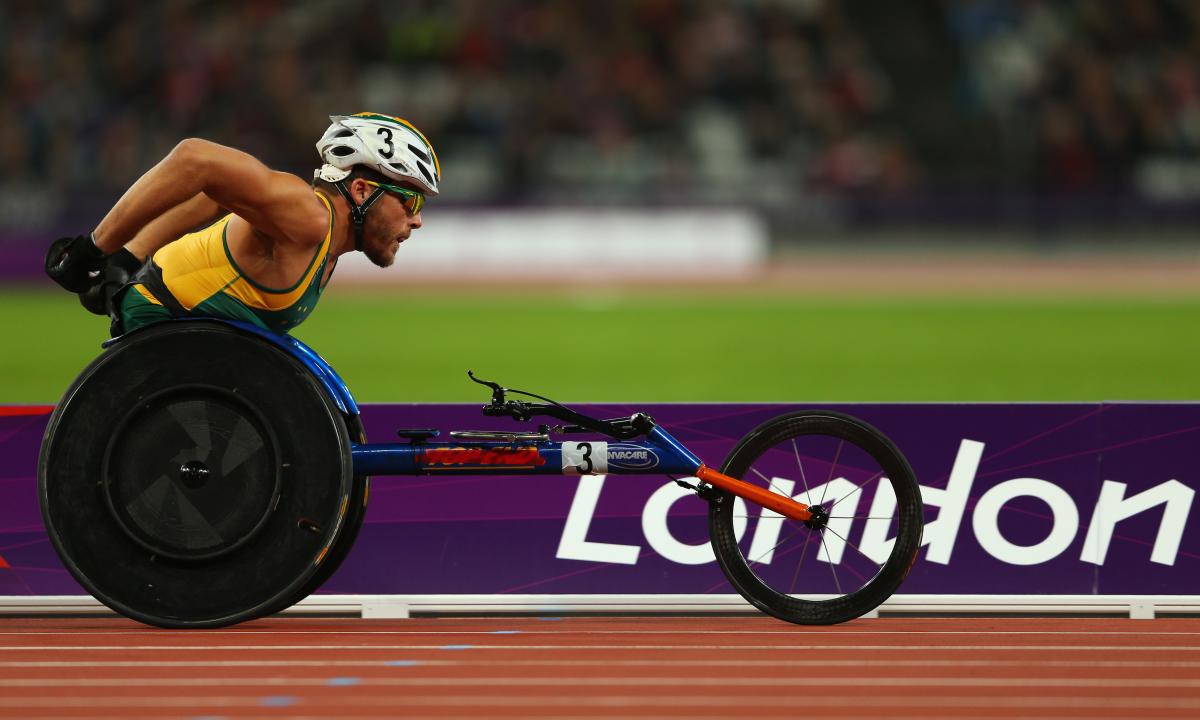 ⒸGetty Images
By LOCOG
The London Organising Committee of the Olympic Games and Paralympic Games (LOCOG) on Friday (8 February) published its accounts for the 18 month period ended 30 September 2012.
The Company expects that a final set of accounts for the six months to 31 March 2013 will be filed in June.
The full report and accounts to 30 September 2012 have been filed at Companies House, and can be viewed on the London 2012 website.
The anticipated final cost of the core activity for the London 2012 Games is circa £2.4 billion, and is financed by private-sector revenue programmes, including domestic and international sponsorship, merchandising and licensing, ticket sales, and a proportion of the revenue raised by the International Olympic Committee through selling global television broadcast rights, and global sponsorship. LOCOG received public sector funding for the Government's Paralympic funding obligations and the relocation and reconfiguration of venues.
The Company continued its track record in raising revenue throughout the 18 month period to reach its target of £2.4 billion income to cover these staging costs.
In addition, the Company received approximately £0.8 billion funding for additional scope covering Games requirements, which the Government identified that LOCOG was best placed to deliver.
The key operations in the 18 months leading up to and during the staging of the Games included:
- 42 test events for the Games were staged in 28 venues, the most comprehensive in Games history, hosting more than 8,000 elite athletes across 183 days of competition, deploying a workforce of 25,000 and welcoming 350,000 spectators.
- Venue fit-out and overlay was completed across almost 200 competition and non-competition venues.
- Games Maker Volunteers were mobilised, trained and deployed.
- Over 11 million highly sought-after tickets were allocated and distributed.
- Games-time operational command structures were established in conjunction with key Government departments and agencies.
- The Olympic and Paralympic Village, Main Press Centre and International Broadcast Centre were opened a month before the Games, continued to operate during the transition and were the last venues to close post Games.
- A dedicated technology integration test lab was created to represent 'the Games in a room', with more than 200,000 man-hours of testing scoring and results in the lead up to the Games. Over 5,500km of cabling was installed across all venues and cyber security and spectrum management were designed, developed and managed.
- Sponsor hospitality and showcasing services and facilities were prepared.
- Tens of thousands of pieces of 'Look' were installed in the venues, around London and other host cities, and the Torch Relay routes.
- A 70 day Olympic Torch Relay, taking in over 1,000 villages, towns and cities was staged. Over 15 million people lined the streets to see the flame carried by 8,000 inspirational torchbearers. This was followed by an innovative Paralympic Torch Relay that saw four flames, lit in the four nations, unite into one flame and journey for 24 hours to the Paralympic Opening Ceremony
- Thousands of volunteer cast members were rehearsed alongside some of the country's most outstanding talent for four memorable Ceremonies that were watched by billions of people across the globe.
- Working with key national, London and sponsor partners an efficient, flexible and reliable transport plan was designed and implemented.
- Despite well-publicised challenges a robust, effective, professional and friendly security operation was implemented with critical partners in the Metropolitan Police, the Home Office and the Military.
- Around 30 million items were moved, installed, stored or distributed to venues, villages and operations centre in one of this country's largest logistical operations.
- Facilities and services, some which will serve as a valuable legacy, were provided for the 43,000 Games family arriving and departing through UK borders and checking into hundreds of hotels – reaching a peak during the Games of 100,000 guests per night.
- Work during the period with key partners within the BBC and local councils delivered more than 70 Live Sites that hosted over 8 million visitors during the Games.
- Broadcast, press, social media services, applications and technologies were enhanced and fine-tuned to take the London 2012 Games to the biggest ever world wide audience. London 2012.com saw over 431 million visits from 109 million unique users during the Games and 15 million downloads of our Olympic mobile application were recorded
- Staffing ramped up during the period from 2,300 to a peak of 8,600 in July with Company staff trained, integrated into LOCOG operations and deployed to venues. By the end of the period staff numbers were 869.
- Over 30 competition venues and 160 other official locations such as media centres, operational hotels and transport hubs were operated during the Games including the athletes' village, which was home to 16,000 residents at peak.
- Over 800 victory ceremonies were staged and over 4,000 medals were award across both Games.
- The biggest festival the UK has ever seen – The London 2012 Festival – was staged between 21 June and 9 September with over 25,000 leading artists from around the world. Over 19.5 million people joined in.
- The London 2012 Olympic and Paralympic Games were staged to world-wide acclaim.
Sebastian Coe, Chairman of LOCOG, commented: "During the 18-month period covered by this report LOCOG worked tirelessly to integrate and implement the detailed planning carried out since 2005, thereby lifting our operational efficiency and resilience, creating facilities in which athletes would be able to compete and train in the best possible conditions, and ensuring an unforgettable experience for the public.
"Despite some monumental challenges, not least the weather leading up to the Games, we did all this whilst continuing to bear down on costs and raise our remaining revenue. I am delighted to report that we were able to operate without utilising the contingency made available to us by Government and we remain on track to break even when we file our final accounts later this year.
"My sincere thanks go to my team, to our partners, to the amazing athletes and role models and to the UK public for their support, for joining in, for turning up and for making last summer the outstanding success it was.
The report and accounts show a cumulative operating loss of £53 million. However, it should be noted that as at 30 September 2012, deferred revenue was £78 million. This deferred revenue together with other small revenue streams, such as royalty income, will be sufficient to cover the brought forward loss and the cost to dissolution, placing the Company in a position to proceed on schedule towards a solvent liquidation in mid-2013.
It is anticipated that the Company's performance in raising funds and controlling expenditure will meet one of the key objectives of delivering great Games within a balanced budget.
Directors' remuneration is outlined on page 101 of the annual report and accounts. This section includes details of the cumulative performance related awards made by the Remuneration Committee to the Chief Executive, Paul Deighton over the seven year period on the delivery of a successful Games. As announced in previous years, Paul Deighton will be donating his performance award to charity.