Masters commits to Nordic skiing after Rio 2016 appearance
The USA's Oksana Masters competed in handcycling in September and is now determined to reach PyeongChang 2018.
17 Nov 2016
Imagen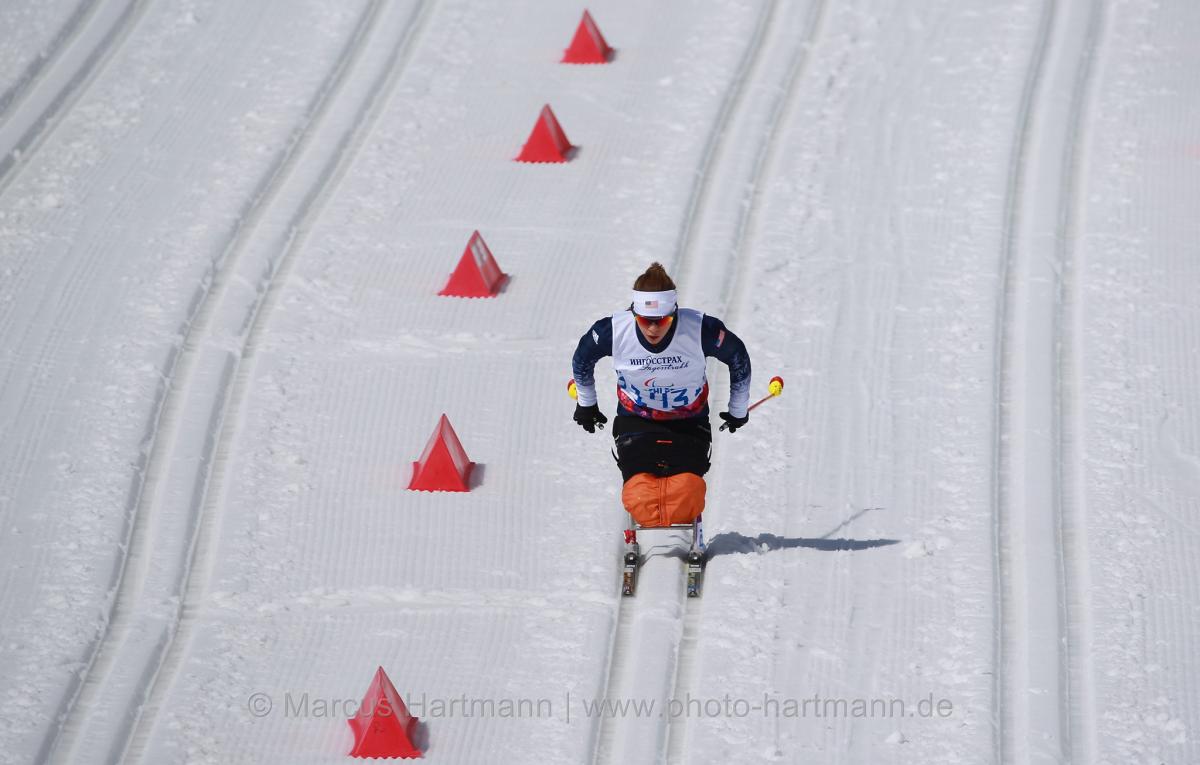 Ⓒwww.photo-hartmann.de
By Louise Wood | For the IPC
"PyeongChang has always been my main goal. I have had my eyes set on PyeongChang since the last day in Sochi 2014."
The USA's Oksana Masters has spoken of her full commitment to Nordic skiing and reaching the PyeongChang 2018 Paralympic Winter Games, after competing in handcycling at the Rio 2016 Paralympics in September.
Masters is currently one of the best ski-skiers in the world. She is the reigning World Cup champion in cross-country and is hard at work preparing for another ski season.
Her training will be more difficult than usual considering her appearance at Rio 2016 where she narrowly missed out on a medal.
"I was disappointed within myself as a competitor for a few weeks with my results in Rio," Masters said. "After reflecting back on it now, I am proud with how I performed for the lack of experience and time I had in this sport. I did 90 per cent of my training on my own every day.
"After finishing my Nordic season last year I switched focus 100 per cent to cycling with only five months to go until Rio," she continued. "I was so close to hitting the podium in the road race, getting fourth by half a wheel length. I love to race and hate to lose so when I do lose it only fuels me even more. I am still extremely motivated to do well in any race I'm in, winter or summer."
As an athlete who competes in Nordic skiing and handcycling, two sports that do not have a lot in common, it is tough for Masters to change between them.
"The transition from cycling to skiing is extremely challenging especially in such a short time. In my opinion cross-country skiing is so much harder than cycling. Although cycling helped me maintain my endurance [and] fitness, I have lost all of my ski specific strength," said Masters.
"Handcycling is mainly a push motion and the pulling is so different that it's really not similar to skiing pulling motion. This season is going to be not just a physical challenge but also a mental challenge of accepting that I am starting this season from a different form of fitness."
Even acknowledging these difficulties the 27-year-old still has her eye on success come the World Para Nordic Skiing Championships in February in Finsterau, Germany. In last season's World Cup races, she won both cross-country competitions and was on the podium twice in biathlon.
"I obviously want to continue to build upon my performances from last year's World Cup in Finsterau to this year's at the World Championships. Because of the timing from Rio to this year's World Championships, it's going to be an extra tough season getting back to where I left off," explained Masters.
"I am so excited and motivated for this season and I can't wait to see what happens. I am extremely hungry to do well in this sport and I know I can. I am taking one day at a time between now and the Finsterau World Championships."
Although not quite the same as the home advantage she had competing in Cable, USA, in 2015 where she won two medals, Finsterau is a place she really enjoys competing at.
"I love racing in Germany largely because I look forward to the amazing food but also because they know how to put on high class events. The tracks are great and the shooting range is challenging because the wind is forever changing the way the range is set up. The volunteers and organisers work really hard to make sure that the tracks are in great condition every day."
The Worlds are not the only thing Masters has on her mind. Her thoughts have been on the next Paralympic Winter Games in 2018.
"PyeongChang has always been my main goal. I have had my eyes set on PyeongChang since the last day in Sochi 2014," Masters said. "I can't believe it is already less than 500 days away. I know it is going to be a really challenging shooting range because everything is so open and exposed to the wind which means anything can happen, so this year I am trying to really focus on my biathlon.
"I love to compete and race so I'm really excited that I don't have to wait another four years to compete at the Paralympic Games."
The Finsterau 2017 World Para Nordic Skiing Championships will gather 135 of the world's best biathletes and cross-country skiers from 25 countries between 10-19 February. They will be followed by the PyeongChang 2018 Test Event from 10-15 March.
Related Images