Clarion hoping to gain edge at PyeongChang Test Event
French Nordic skier Thomas Clarion also aims to work on building a relationship with guide Antoine Bollet.
13 Nov 2016
Imagen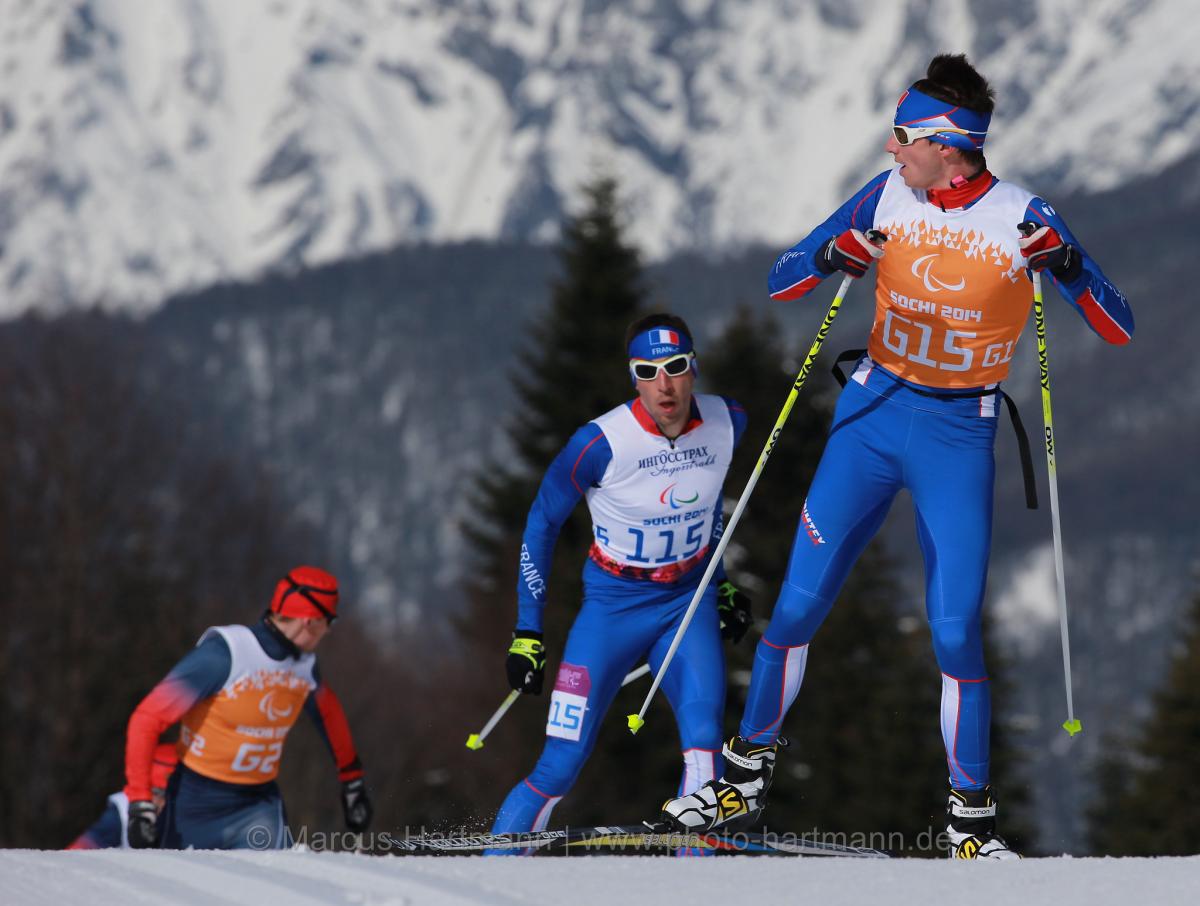 Ⓒwww.photo-hartmann.de
By Louise Wood | For the IPC
The next two seasons in IPC Cross-Country and Biathlon are very important. In 2017 Finsterau, Germany, will host the World Para Nordic Skiing Championships and the following season sees the Paralympic Winter Games in PyeongChang.
These two major Championships require careful preparation and that is what France's Thomas Clarion is concentrating on.
As the World Championships will be held in Finsterau from 10-19 February, a place he knows well, his focus is on the new track that he will encounter in South Korea.
"I think all athletes want to practice on the Paralympic tracks. However this is even more important for me. Athletes with a visual impairment need to learn the tracks really well before the competition."
Clarion and the others will have the opportunity to do this in March 2017 when the World Cup Finals will be held as a PyeongChang 2018 Test Event.
Another equally crucial part of his preparation for these two major events is to work on his partnership with his guide Antoine Bollet.
"Antoine has only guided me since spring 2015 when we made our first outings together on roller skis," Clarion said. "It was not the easiest, or the most secure, but everything went well. We had to try and work together very well from the beginning in order to make a successful team."
The only missing piece for Clarion is the finalised race calendar in PyeongChang so that he can set his goals for the races he will take part in.
"I am waiting for the final schedule of events and then I will focus on the formats that I can be most successful in," he said.
As Clarion competes in both biathlon and cross-country he has many events to choose from. He already has two bronze medals from Sochi 2014 but before the Paralympics he has a World Championships and two World Cup seasons to compete in.
The 34-year-old is keen to do well in all these events and is happy that he is taking good momentum from last season forward with him. His best results came in the World Cup cross-country where he managed three podium finishes including a third place in the new 30km marathon race in Vuokatti. He also finished on the podium in biathlon with a third place finish in the sprint race in Tyumen, Russia.
"I had a great season last year. Our preparation was a little disturbed in the autumn by the lack of snow but despite this we arrived in good shape on the first World Cup," Clarion said. "Then there was a long time without IPC competitions, which allowed us to work at home."
__
The 2017 World Para Nordic Skiing Championships will gather the 135 of the world's best biathletes and cross-country skiers from 25 countries.