McVeigh targets European badminton title
The Irishman seeks a return to the top, aiming for a European three-peat.
12 Jul 2016
Imagen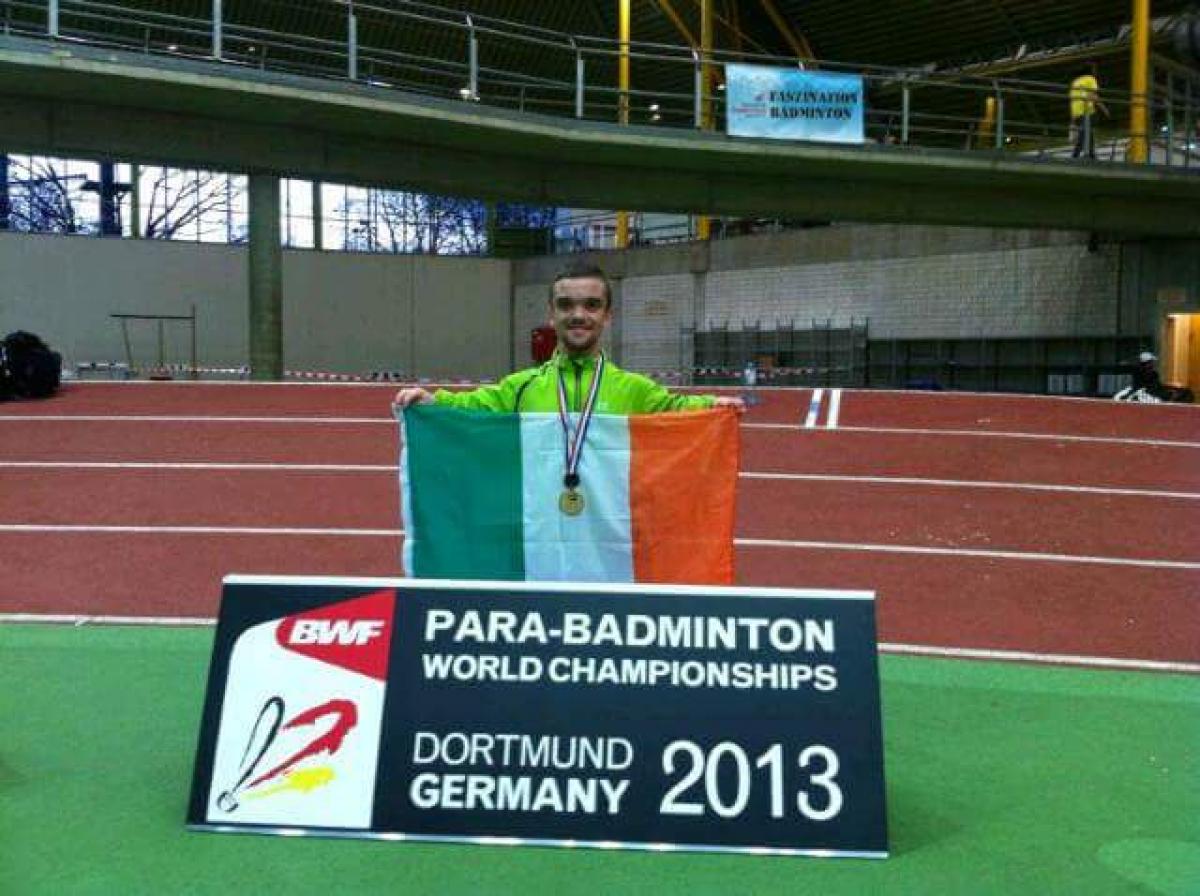 ⒸNiall McVeigh
By Dave Phillips | For the IPC
Ireland's Niall McVeigh had dominated his class in Para badminton for years. But as new competition brews, especially with the sport set to debut in the Tokyo 2020 Paralympic Games, the two-time world and European champion finds it tougher to remain on top.
McVeigh's main target this year is the European Para badminton Championships held 25-30 October in Beek, the Netherlands, with long-term sights set on Tokyo 2020.
The 25-year-old Irishman hopes to re-establish his dominance in the SS 6 class, and his training dedication is testament to his motivation.
A wide-ranging schedule incorporates one-on-one sessions with his coach, group work, strength and conditioning, and his own physical training at the local football pitches. The benefits of the regime have already led to results in 2016. This included making the singles final at June's Irish International, McVeigh's first tournament of the year, despite losing to the current world champion Malaysia's Didin Taresoh in the finals.
While McVeigh failed to make the podium in the 2015 World Championships – where he was the No. 1 seed – he was happy with his performance in June. In October's European Championships, he expects tough competition from Great Britain's Jack Shephard, Krysten Coombs and Andrew Martin, and Russia's Alexander Mekhdiev.
"Lots of other new players have come in, even within my classification," McVeigh said. "The top eight are pretty evenly matched, whereas years ago it might only have been the two same players reaching the final. Any of those eight could win tournaments."
McVeigh participated in a range of sports when he was younger. Encouraged by his badminton-playing father, he first picked up a racquet at the age of eight, joining a club at 12.
His top sport as a teenager was swimming. He was denied a place in the Beijing 2008 Paralympic Games team, owing to an ear infection contracted the year previously. The effects were so serious that he was forced to give up competitive swimming.
"I didn't actually feel that bad – I have a great love for both sports, and even though Para badminton wasn't a Paralympic sport at the time, I still had a lot of opportunities through badminton," McVeigh said. "I just didn't let it [my ear infection] affect me."
McVeigh thus concentrated on the one sport, and he won gold at the 2008 European Para badminton Championships in the men's singles SS 6; it was his first senior international tournament at 17-years-old. The victory unlocked some of those opportunities McVeigh noted, including joining a number of squads with able-bodied teams, more coaching time and lottery funding via Sport Northern Ireland. The latter, the extent of which is dependent on McVeigh securing a podium finish in a European or World Championship each year, now fully funds his badminton career.
With an array of medals obtained across a number of classifications, his desire for Para badminton success did not dim.
Nine months in Australia between 2011 and 2012, McVeigh took time off to refresh his appetite for winning after dominating nearly every singles tournament he appeared over a three-year period from 2008. McVeigh recognised the eight years that elapsed since his first European title has only brought a greater level of competition.
Looking further ahead, with the announcement of the Para badminton classifications for Tokyo 2020 due to be announced in 2017, a place on the plane for Japan is on his mind.
"I always work on the belief that other players are chasing after me, trying to catch me, and to not let them do that," McVeigh said. "If people catch me, it just motivates me to raise that bar higher."