Mexico City 2017: Top five surprises
Underdogs cause major upsets at World Para Powerlifting and Para Swimming Championships
12 Dec 2017
Imagen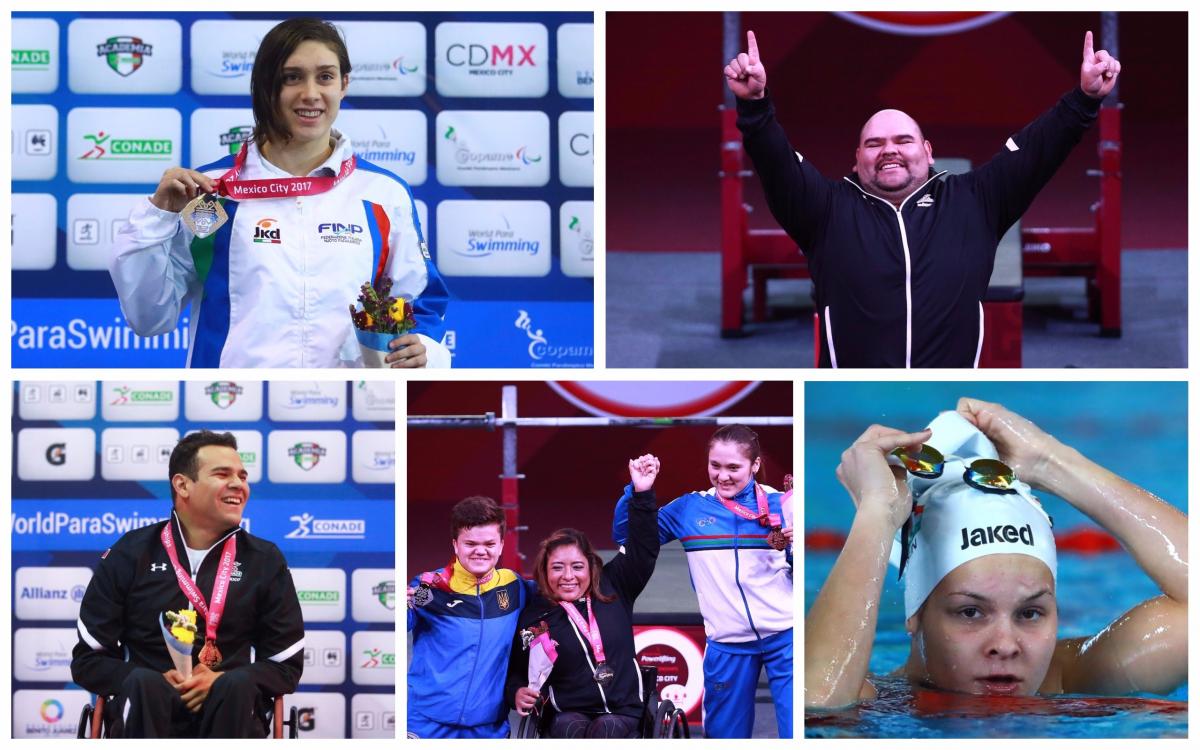 By IPC
There were athletes who exceeded everyone's expectations while competing at the World Para Powerlifting and World Para Swimming Championships in Mexico City, from 2-8 December. Here are the ones who sprang the biggest surprises last week.
Jose de Jesus Castillo Castillo (MEX): In arguably the most thrilling powerlifting event at Mexico City 2017, the 33-year-old and Rio 2016 bronze medallist took his first world title in the men's up to 107kg thanks to a 236kg lift in his first attempt. Mongolia's Sodnompijee Enkhbayar and Ukraine's Anton Kriukov came in second and third, respectively, after lifting only 1kg less.
Carlotta Gilli (ITA): At only 16 years old, she enjoyed a breakthrough World Championships by winning five golds and one silver. Gilli even set a new world record of 1:02.64 in the women's 100m butterfly S12-13 and a Championships record of 27.03 in the 50m freestyle S13.
Mariana Shevchuk (UKR): Everything seemed set for another easy victory from home crowd favourite Amalia Perez in the women's up to 55kg, but Shevchuk made it hard for the Mexican to win. Ukraine's Rio 2016 bronze medallist lifted 122kg, 15kg more than at last year's Paralympics and just 1kg less than Perez in Mexico City for her first World Championships medal.
Bianka Pap (HUN): The 17-year-old topped the podium at a World Championships for the first time after having competed at Montreal 2013 and Glasgow 2015. Pap won the women's 100m backstroke S10 and followed that up with silver in the 200m individual medley SM10 and bronze in both the 100m and 400m freestyle S10.
Diego Lopez (MEX): Inspired by the support of the local fans, the 23-year-old delivered the performance of his life. Lopez claimed gold in the men's 50m backstroke S3 with a Championships record time of 46.38. He also set two Americas records of 3:19.85 in the 200m freestyle S3 and of 39.70 in the 50m freestyle S3.
More information on the World Para Powerlifting and Para Swimming Championships, including highlights, results and athlete profiles can be found on the Mexico City 2017 website.