Mexico Enjoys Dream Day in the Parapans Pool
The home nation picked up a rush of gold medals on the second day of competition in Guadalajara.
15 Nov 2011
Imagen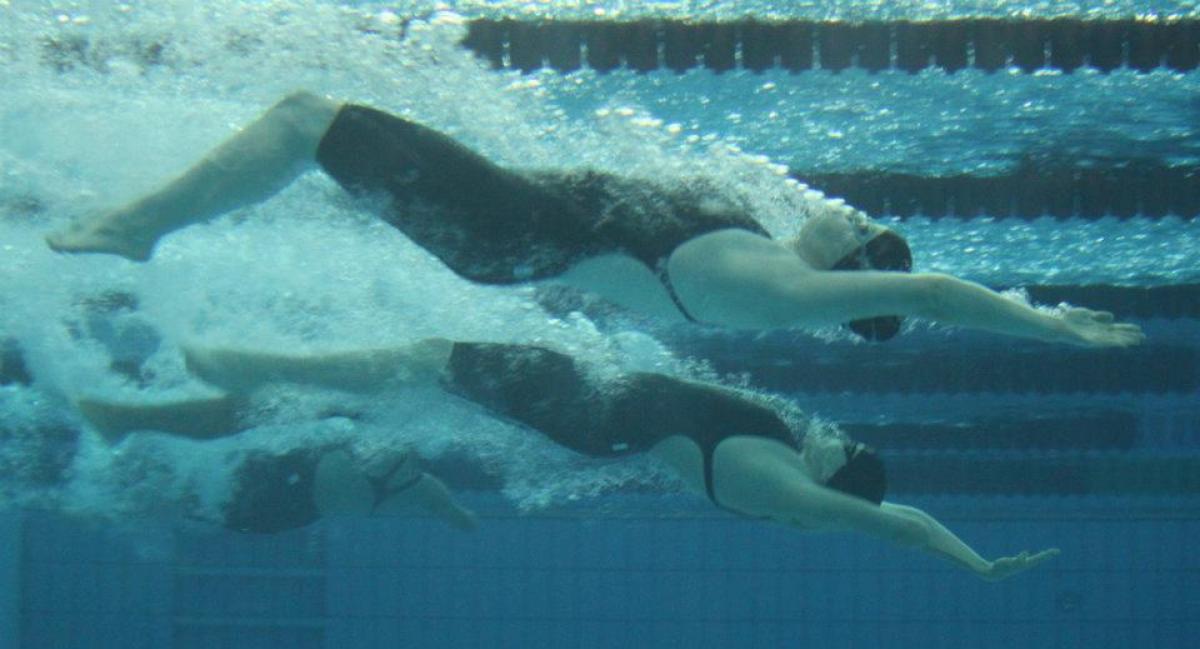 ⒸIPC
By IPC
The second day of swimming of the 2011 Parapan American Games in Guadalajara, Mexico was yet again played out in front of a sell-out crowd, including players from nearby Chivas Football Club, who witnessed 11 Games records and a gold rush by the host nation.
After winning seven medals Sunday, Mexico did not waste much time adding to that tally, taking gold and bronze in Monday's (14 November) first race.
Americas record holder Pedro Rangel (1:36.23) had the home crowd on its feet as he stormed to victory in the men's 100m Breaststroke SB5 in a Games record time. Silver went to Brazil's Adriano de Lima (1:45.63) with Alejandro Silva (1:46.26) the bronze.
The second Games record fell in the men's Breaststroke SB6 when Columbia's Nelson Crispin (1:32.59) swam a superb race to easily beat teammate Mario Bolanos Roa (1:38.53) and Brazil's Neilo Almeida (1:40.03) into silver and bronze respectively.
USA secured the first of its three golds on day two in the women's 100m Breaststroke SB6. Reilly Boyt (1:56.61) was too strong for Mexico's silver medal winner Karina Domingo Bello (2:04.26) and Canada's Danielle Kisser (2:04.99) in bronze.
In a thrilling men's 100m Breaststroke SB8 Brazil's Carlos Lopes Maciel (1:21.43) just edged out Mexico's Luis Andrade Guillen (1:21.96) and Argentina's Facundo Lazo (1:23.86).
Anna Johannes (1:27.14) of the USA secured her second gold of the Parapans with a Games record in the women's 100m Breaststroke SB8. Silver went to her teammate Amanda Everlove (1:38.09) and bronze Brazil's Gabriela Cantagallo (1:43.59).
Unsurprisingly Brazil's four time Paralympic and nine time world champion, Andre Brasil (1:17.21) had no problems in the men's 100m Breaststroke SB9 winning the race in a Games record. His teammate Matheus Silva (1:18.30) came in second and Canada's Thomas Swinkels (1:22.92) third.
Argentina's only gold in the pool on Monday came through Dabiela Gimenez (1:24.89) in the women's 100m Breaststroke SB9. The Canadian pair of Hannah Smith (1:29.56) and Kennedy Pasay (1:42.87) also took podium finishes.
Brazil secured its second gold in three races in the men's 50m Freestyle S3. Genezi Andrade (1:02.68) was too good for the Mexican duo of Christopher Tronco (1:05.75) and Luis Burgos Godinez (1:07.90) who also claimed medals.
After what felt like an eternity without a gold medal, Mexico was soon back top of the podium in the men's 50m Freestyle S4 thanks to a sensational Games record swim from Gustavo Sanchez (40.29). Teammate Juan Reyes (45.87) took silver, with Brazil's Ronystroy Cordeiro (48.42) the bronze.
Spurred on by Sanchez, Partricia Valle (1:01.06) and Haidee Aceves Perez (1:11.43) secured Mexico's second consecutive one, two finish in the women's 50m Freestyle S3, again in a Games record time. Bronze was won by Columbia's Paula Lara Rodriguez (1:12.64).
Venezuela's Alberto Vera Moran (2:10.13) secured his second gold of the Games in the men's 200m Freestyle S14 when he out swam the Canadian pair of Adam Rahier (2:11.76) and Maxime Rousselle (2:12.79) in silver and bronze positions.
Canada did however secure gold in the very next race, the women's 200m Freestyle S14. Kirstie Kasko (2:25.40) was impressive in securing her country's first gold in the pool holding off competition from Mexico's Beatriz Resendiz (2:30.25) and teammate Jana Murphy (2:30.99).
Another Americas record fell in the men's 50m Freestyle S13 when Brazil's Carlos Farrenberg (25.19) destroyed the field to finish nearly two seconds ahead of Cuba's Julio Soria (27.18) and compatriot Joao de Castro Almeida (27.32) in silver and bronze.
Equally as impressive was Columbia's Daniel Giraldo Correa (26.28) who set a Games record in the men's 50M Freestyle S12. He finished ahead of Venezuela's Pedro Gonzalez Valdiviezo (27.73) and Argentina's Ignacio Gonzalez (27.77).
It took less than 31 seconds for Belkys Mota (30.98) to claim Venezuela's second pool gold of the day in the women's 50m Freestyle S12. Just behind were Argentina's Anabel Moro (31.28) and Brazil's Regiane Nunes Silva (32.66).
Cuba claimed only one gold medal in the pool on Monday thanks to Yunerki Ortega (29.12) in the men's 50m Freestyle S11 who was a fingertip in front of Brazil's Matheus Sousa (29.52) and USA's Tharon Drake (30.84).
After claiming two silver medals, it was finally time for Mexico's Luis Andrade Guillen (29.74) to stand top of the podium in the men's 50m Freestyle S8. In a close finish Brazil's William Santana (30.05) took silver and Canada's Christopher Segeant-Tsonos (30.75) the bronze.
USA secured its third and final gold of the day in the women's 200m Individual Medley SM5, Monday's penultimate race. There was clear water between Haley Beranbaum (4:32.29) and silver medalist Leticia Ferreira (4:41.46) of Brazil and Mexico's Sofia Olmos (4:50.82) in bronze.
It was fitting after such a great day in the pool for the hosts that Vianney Trejo (3:49.73), the woman who had secured Mexico's first gold yesterday, claimed her country's final medal of the day with a golden swim in the women's 200m Individual Medley SM6. She was too strong for USA's Reilly Boyt (3:40.34) and teammate Karina Domingo Bello (3:42.59).
Mexico's impressive performance on Monday now means it leads the swimming medals table. They now have 22 medals consisting of 7 golds, 10 silvers and 5 bronze.
In total there are 85 medal events in seven days of swimming competition at the Parapan American Games involving 180 swimmers from 14 countries. On Tuesday (15 November) swimmers will contest 13 medal events.
Related Images