My first time: Brittany Hudak
The Canadian Nordic skier describes how Collette Bourgonje had an influence on her early career.
07 Feb 2016
Imagen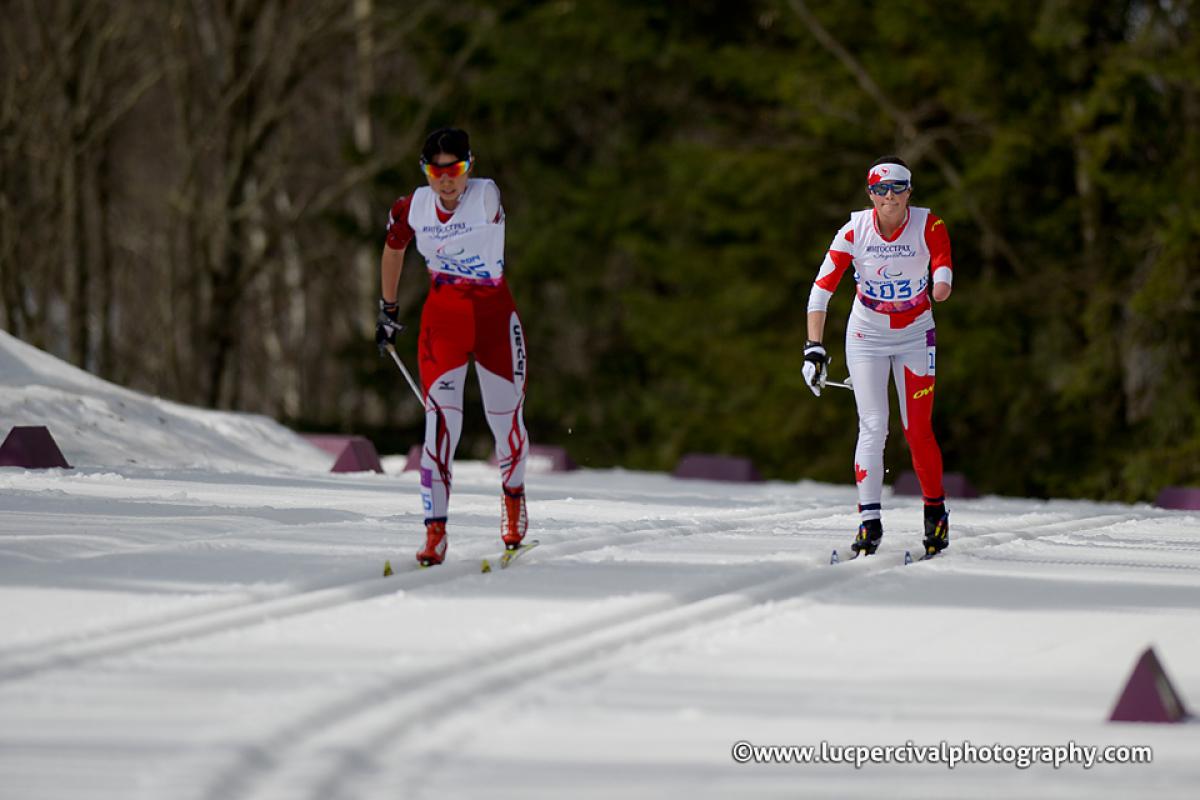 Ⓒ© Luc Percival Photography
By Richard Waterhouse | For the IPC
Canada's Brittany Hudak began skiing just four years ago and in that time she has climbed to the top of the IPC Cross-Country Skiing women's standing leaderboard.
The 22-year-old grew up in Prince Albert, in the region of Saskatchewan, Canada. It was at an early age that Hudak was introduced to cross-country skiing after going on a school field trip.
"The first time I tried cross-country skiing I was about 12-years-old and it was just around the school yard." Hudak explained. "They let us put on these skis and we basically walked around in the field because the school I went to was outside of town.
"I think we took a field trip to one place called Bill and Joan Jeffrey's out at Sturgeon River and it was this house with ski trails and there was also a ski chalet there too."
A few years later Hudak committed to cross-country skiing after meeting one of Canada's most decorated athletes.
"I met Collette Bourgonje, the Paralympic sit skier in my community and she helped me along the way when I was getting started because I didn't know who to contact," Hudak recalled of the multiple world and Paralympic medallist. "We would go ski together and try and learn something and she would point me in the right direction.
"I met her when I was 18 and she told me to sign up with this ski club called Sturgeon River Nordic so I joined and in my first year I did racing in the province of Saskatchewan.
"She told me about the all opportunities that were out there in para-sport and the opportunity to travel.
Hudak's first race was a 5km skate in Prince Albert. She admitted that she found it very difficult as she raced in freezing temperatures.
"I remember it was about -19 in Saskatchewan and the coldest it can usually be for racing is normally about -20," she said. "So the first day we raced and it was around that temperature and the next day we were supposed to have sprints but they got cancelled because it was too cold.
"My first 5km was so slow. It took me around 28 minutes which is super long considering now my time is 16 minutes. It was definitely tough in my first year but it was a lot of fun despite it being one of the hardest things I've ever done."
After a very successful 2014-15 season where she won the overall women's cross-country standing World Cup, Hudak has been tipped to do well at the PyeongChang 2018 Winter Paralympic Games.
Hudak feels that she has always had a competitive streak and the racing is the main reason why she loves the sport.
"When I tried cross-country skiing, I got to go on so many different trails and every race course is different and so it wasn't boring," Hudak said. "For me cross country skiing is such a challenge and it allows you to learn more. You're constantly thinking about how to refine your technique. As soon as I started racing I knew it was for me.
"Some people will enjoy the training more than the racing aspect but for me the racing is the cherry on top because that's when you get to see if your training has paid off. Once you start racing, it's hard to stop."
Hudak and the Canadian team will be travelling to Finestrau, Germany for the next stage of the IPC Biathlon and Cross-Country Skiing World Cup between 24-28 February.