National Federations work to grow cycling in Asia
Seminars were held in Tokyo to discuss how to diversify the sport in the region.
03 Feb 2016
Imagen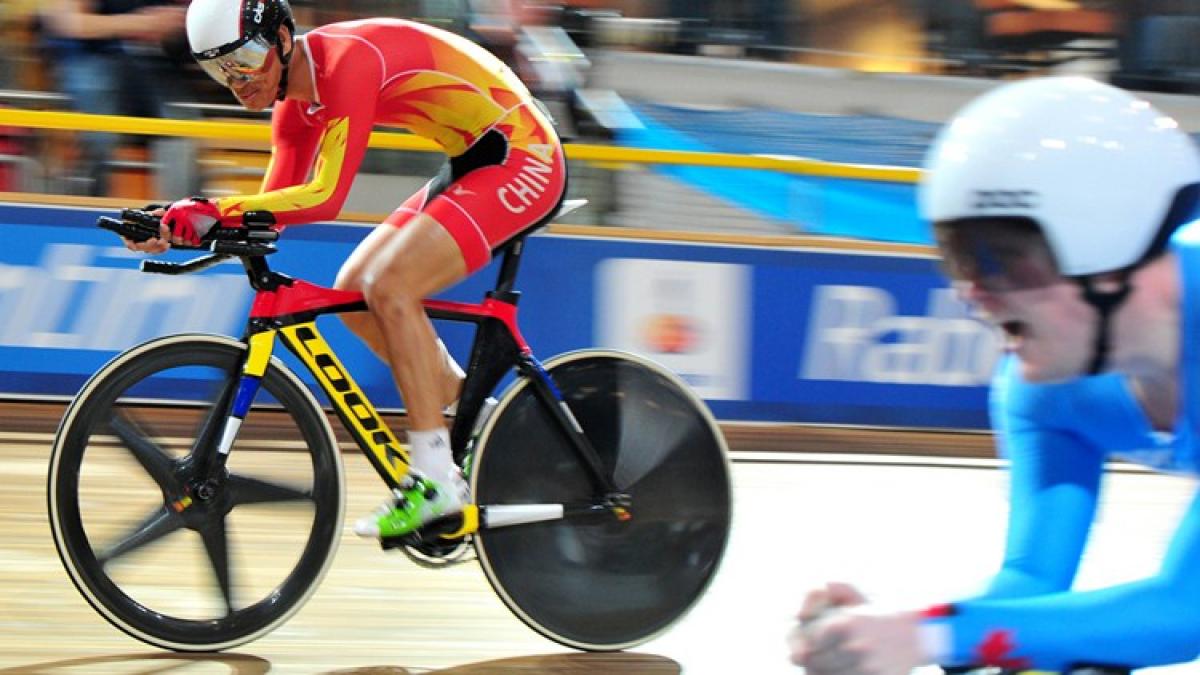 ⒸJean-Baptiste Benavent
By UCI
"I look forward to following the tremendous progress being made and initiatives being undertaken across these two continents."
Para-cycling in Japan was among the list of diverse topics at Asia's second UCI Sharing Platform (USP) held in Tokyo, Japan, on 26 January. Additional topics included indoor cycling in Macau, cycling for all in Iran and cycling tourism in Jordan.
Twenty months after Asia's first USP in Astana, Kazakhstan, the UCI organised the second gathering of the continent's National Federations. This year, the Japan Cycling Federation hosted the one-day seminar, which attracted more than 40 representatives from 27 Asian National Federations.
Since 2013, USP seminars have been held on the five continents, enabling National Federations to meet, share their experiences and knowledge, and create solid networks that they can call on when necessary. The latest Asian USP came four days after the Oceania USP held in Adelaide, Australia, which drew 16 delegates from five nations.
Both seminars were attended by UCI President Brian Cookson, who was impressed by the motivation and commitment of the participants:
"Cycling in Asia is going from strength to strength, and from listening to the National Federations it is clear why. The stories we have heard from the continent's different nations are inspiring. A great deal of work is being carried out in both the smaller and larger nations, and across all disciplines. Different countries face different challenges as they govern our sport, and the UCI Sharing Platform provides them with an ideal opportunity to share their experiences and create a solid network that will help them enormously as they continue to grow cycling in their territories.
"I was also fortunate to attend the USP a few days earlier in Adelaide, which was an equally positive experience for our National Federations in Oceania. I look forward to following the tremendous progress being made and initiatives being undertaken across these two continents."
In Tokyo, nine National Federations gave presentations outlining success stories in their respective countries concerning cycling's different disciplines. The presentations prompted lively discussions which continued in more informal surroundings during the breaks.
Participants also listened to a presentation from UCI Head of International Relations James Carr, and took part in a workshop led by the UCI World Cycling Centre Director Frédéric Magné and High Performance Manager Belinda Tarling.
"I have found it all very useful," said Navid Kasirian, International Relations Manager of the Cycling Federation of Iran. "I have got some new ideas, especially concerning indoor cycling, and I will be putting forward some propositions to our Federation President Khosro Ghamari."
The Secretary General of the Cycling Federation of India, Onkar Singh, talked to the USP about the new UCI World Cycling Centre satellite centre in New Delhi. He said he had appreciated having the opportunity to share his story with other National Federations: "We have shared a lot of ideas with different countries, some that have limited resources. We have also received information about UCI programmes and how they can benefit us. It has been an incredible session."
The Kyrgyzstan Cycling Federation Secretary General Ervin Akramov added: "It is vital to see the different approaches of Federations and positive practices that we can try to implement in our own countries. I would like to see the USP held on an annual basis so we can see and report on the progress that has been made."
The next UCI Sharing Platform will be held in the COPACI (Pan American Cycling Confederation) region in May 2016.