No rival for China in first day of wheelchair fencing at the Tokyo 2020 Paralympics
Chinese athletes swept all four gold medals available in the sabre individual category A and B events
25 Aug 2021
Imagen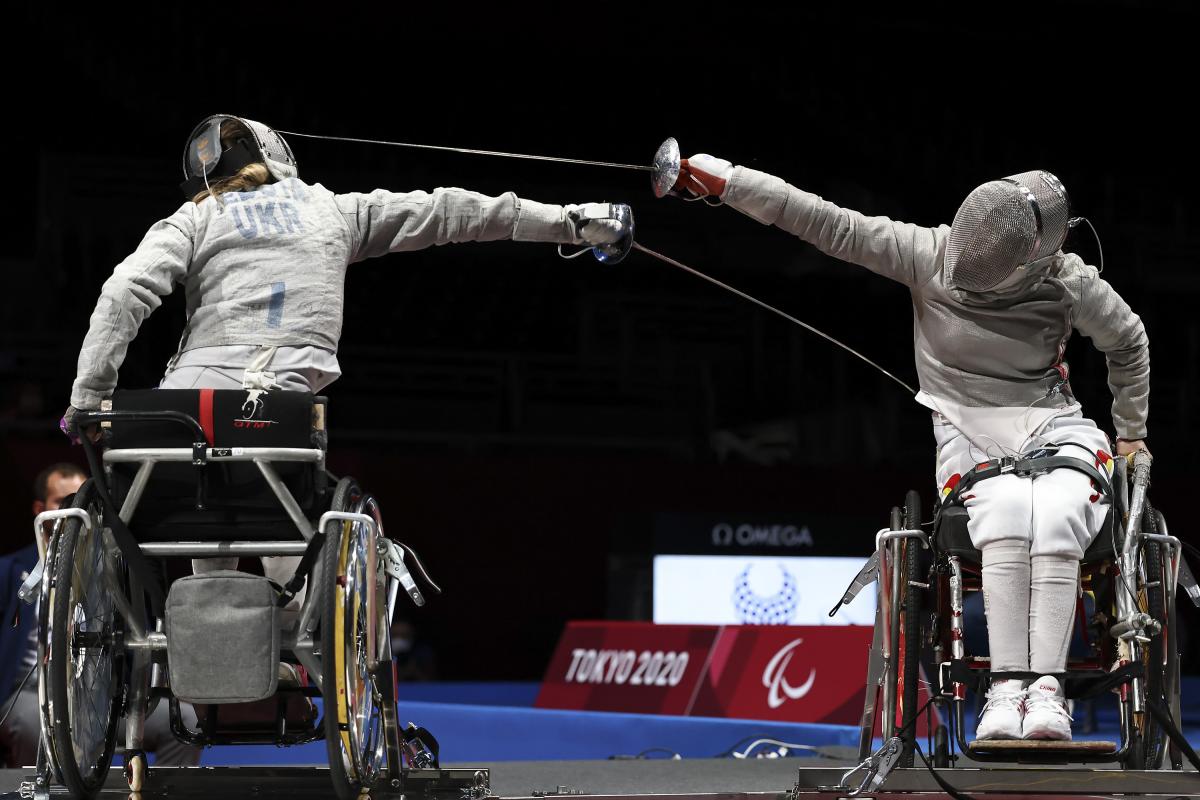 By OIS
China dominated on the first day of wheelchair fencing at Tokyo 2020, sweeping all four gold medals in the events taken place this Wednesday at the Makuhari Messe.
Bian Jing and Tan Shumei won the first gold ever in women's category A and B respectively, as women's sabre debuted at Tokyo 2020 completing a full programme of wheelchair fencing's individual medal events for both genders.
Feng Yanke was the champion in the men's sabre individual category B and explained why his country has been absolute in the last three editions of the Paralympic Games, and in other world-class championships:
'Because fencing originated in Europe, China started quite late. We have been learning from other countries to try our best to catch up with them, and even do better than them. This is our goal, this is what we're aiming for'.
In the men's sabre individual category A, Li Hao surprised everyone by winning the gold. In the semifinal, he beat his countryman Tian Jianquan, a seven-time Paralympic medallist, followed by Ukraine's Artem Manko in the final.
'Tian is my role model, he's very experienced, and I've been competing against him so many times, but I've never beaten him. I didn't expect this result at all. I think he had a lot of pressure on him from his performances in the previous Games. I felt very relaxed, and maybe that's why I won. But he is and always will be my role model', said Li. 
Wheelchair fencing at Tokyo 2020 continues with the women's and men's epee individual category A and B events on Thursday.