Ostersund 2021: Get to know Japan
Japan has been rebuilding its national programme over the last decade bouncing between the A-Pool and B-Pool
14 Sep 2021
Imagen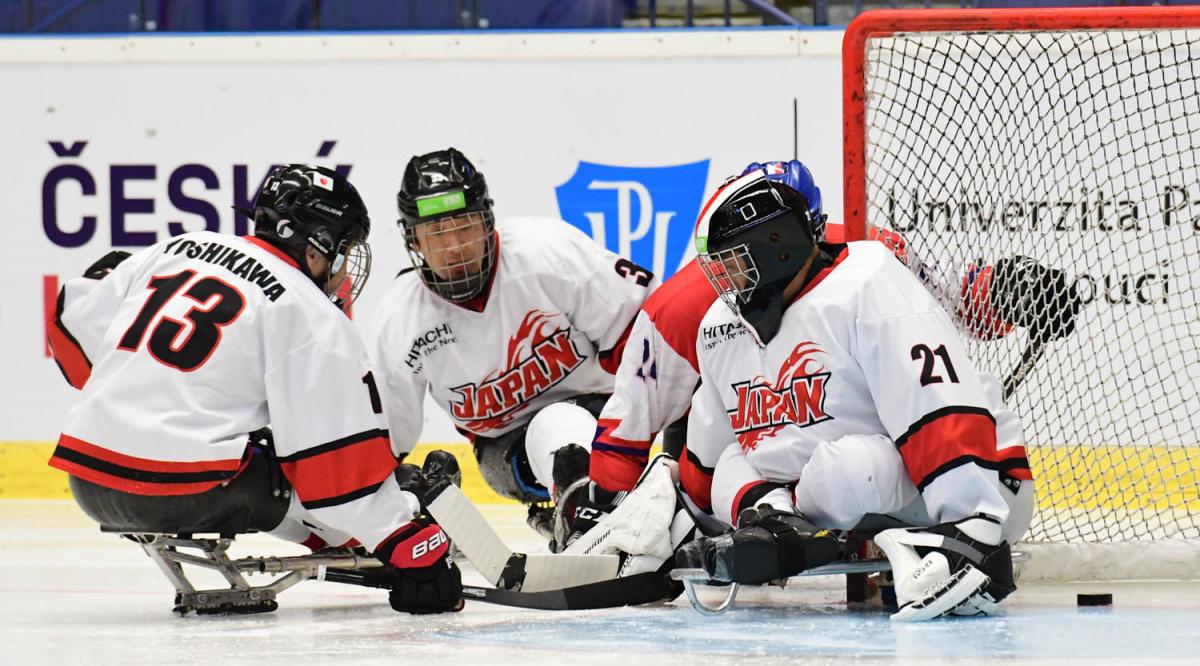 ⒸLOC Ostrava
By Stuart Lieberman | For World Para Ice Hockey
The 2021 World Para Ice Hockey Championships B-Pool will take place from 17-22 September in Ostersund, Sweden.
Six teams will compete, with the top three finishers advance to the Paralympic Qualification Tournament later this year, and the top two finishers also being promoted to the A-Pool for the 2022-23 season.
Follow along as we break down what you need to know about each team. This time, let's take a look at Japan.
Background: Only three players remain from the last time Japan won a Paralympic medal in 2010, defenders Mamoru Yoshikawa and Satoru Sudo, and forward Fiji Misawa. The team has been rebuilding its national programme over the last decade, bouncing between the A-Pool and B-Pool while trying to recruit the next generation of talent in Japan. The squad will hope to build off the excitement its summer athletes brought with the Tokyo 2020 Paralympic Games by attempting to get back to the Paralympic stage in Para ice hockey for the first time since 2018.
World Ranking: 8th
World Championships History:
2019 A-Pool: 8th place
2016 B-Pool: 2nd place
2015 A-Pool 8th place
2013 B-Pool: 2nd place
2012 A-Pool: 7th place
2009 A-Pool: 4th place
2008 A-Pool: 4th place
2004 A-Pool: 6th place
2000 A-Pool: 4th place
1996 A-Pool: 6th place
Athlete to Watch: Forward Nao Kodama was the team's leading scorer at the last World Championships and has steadily become a reliant force since taking up the sport in 2012. Kodama's right leg was amputated due to cancer when he was in middle school, and the most influential person in his career has been former Japanese Para ice hockey star Daisuke Uehara, who was a crucial part of Japan's silver medal-winning team at the Vancouver 2010 Games.
Matchup to Watch: Japan vs. Sweden at 17:00 on 22 September will be the final match of the tournament, and there could be a lot on the line, including a spot at the Paralympic Qualification Tournament later this year. The last time these two teams met, Sweden defeated Japan in an overtime thriller of the seventh-place game at the 2019 World Championships A-Pool in Ostrava, Czech Republic. The two teams also met in the seventh-place game of the Pyeongchang 2018 Winter Paralympics.
Japan roster:
Goaltenders:
Misturu Nagase
Osamu Odajima
Defensemen:
Satoru Sudo
Eiji Misawa
Masaharu Kumagai
Kazuyoshi Niitsu
Norihiko Nasu
Forwards:
Mamoru Yoshikawa
Taimei Shiba
Yoshihiro Shiyoa
Nao Kodama
Masaya Hamamoto
Yudai Ishikawa
Itsuki Ito
Mikio Kaneko
Shunsuke Nakamura
Yukio Masahashi