Pan American countries see increase in para-canoe participation
According to COPAC's Leonardo Maiola the sport is enjoying growth ahead of its debut at Rio 2016.
14 Apr 2015
Imagen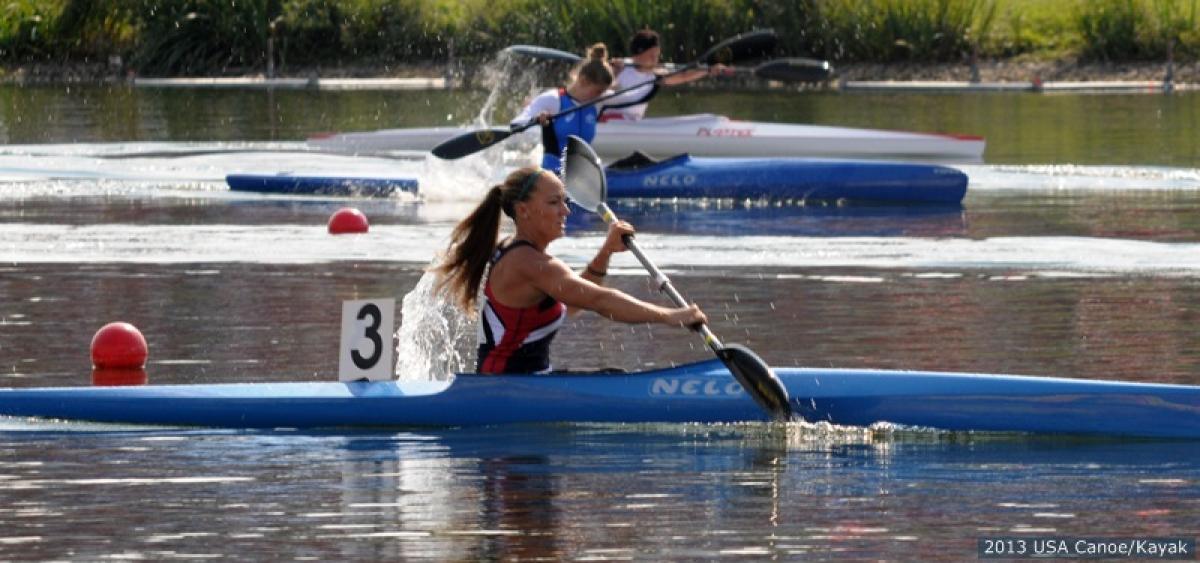 ⒸUSA Canoe/Kayak
By Nicolaas Harding | for the IPC
"We are working hard to develop para-canoe in the continent [including the USA and Canada],"
With para-canoe's debut at the Rio 2016 Paralympic Games edging closer, it is an exciting period for the sport's growth in the Americas according to Leonardo Maiola, a member of the American Canoe Federation [COPAC].
Maiola who is also member of the para-canoe committee at the Brazilian Canoe Federation believes participation in the sport has never been higher.
"We are working hard to develop para-canoe in the continent [including the USA and Canada]," he said.
"We are trying to find ways to improve para-canoe in countries that don't have this sport by teaching its specialties and the opportunities it can offer using similar materials to canoe sprint [para-canoe's Olympic sister].
"We have seen a growth in countries with para-canoe, but sometimes these countries don't have funds to enter athletes into international events.
"We are doing courses in countries like Colombia and Uruguay. We promote equality in the sports, in kayak [K1] and va'a [V1]; this is a great possibility for a person with a disability to improve their ability and capacities, so they don't only think about their disability."
Maiola believes the ongoing investment in developing para-canoe talent identification and podium potential programmes across the territories is producing more and more serious contenders on the world stage.
"Brazil has greats athletes like Fernando Fernandes [de Padua] and Fernando Rufino, both will fight to win the World Championship this year. Brenda Sardon and Lucas Diaz from Argentina; their coach Alejandro Druziuk has done a great job," he explained.
"On the other side, the North Americans have good athletes like Canada's Christine Gauthier and the USA's Megan Blank who are strong names for the next World Championship and Rio 2016."
For the home nation Brazil, there will be a frenzy of media activity around celebrity-model and four-time World Champion (in K1 A) Fernando Fernandes de Padua, especially if he wins Paralympic gold in 2016.
"Para-canoe is working together with the other Olympic sports in Brazil; if someone has good results consequently the media will open their eyes to others. And I hope para-canoe can get have its own success."
The challenge going forward for all countries worldwide is adapting to the format of the brand new para-canoe competition ahead of its first appearance at a Paralympic Games.
"The changes in classifications and in the races for Rio 2016 change the work in some [COPAC] countries because they focused on va'a [V1] - athletes were preparing until 2010 in this boat and now these athletes need to change boats and train in K1."
With a capacity for 10,000 spectators and city centre location, the Lagoa Stadium will not only showcase para-canoe sport to the world during Rio 2016, but will also celebrate the achievements of an ever growing-number of COPAC athletes.