Paovic looks to turn world title into Paralympic gold
The table tennis class 6 world champion is preparing to add Paralympic champion to her resume.
11 Sep 2015
Imagen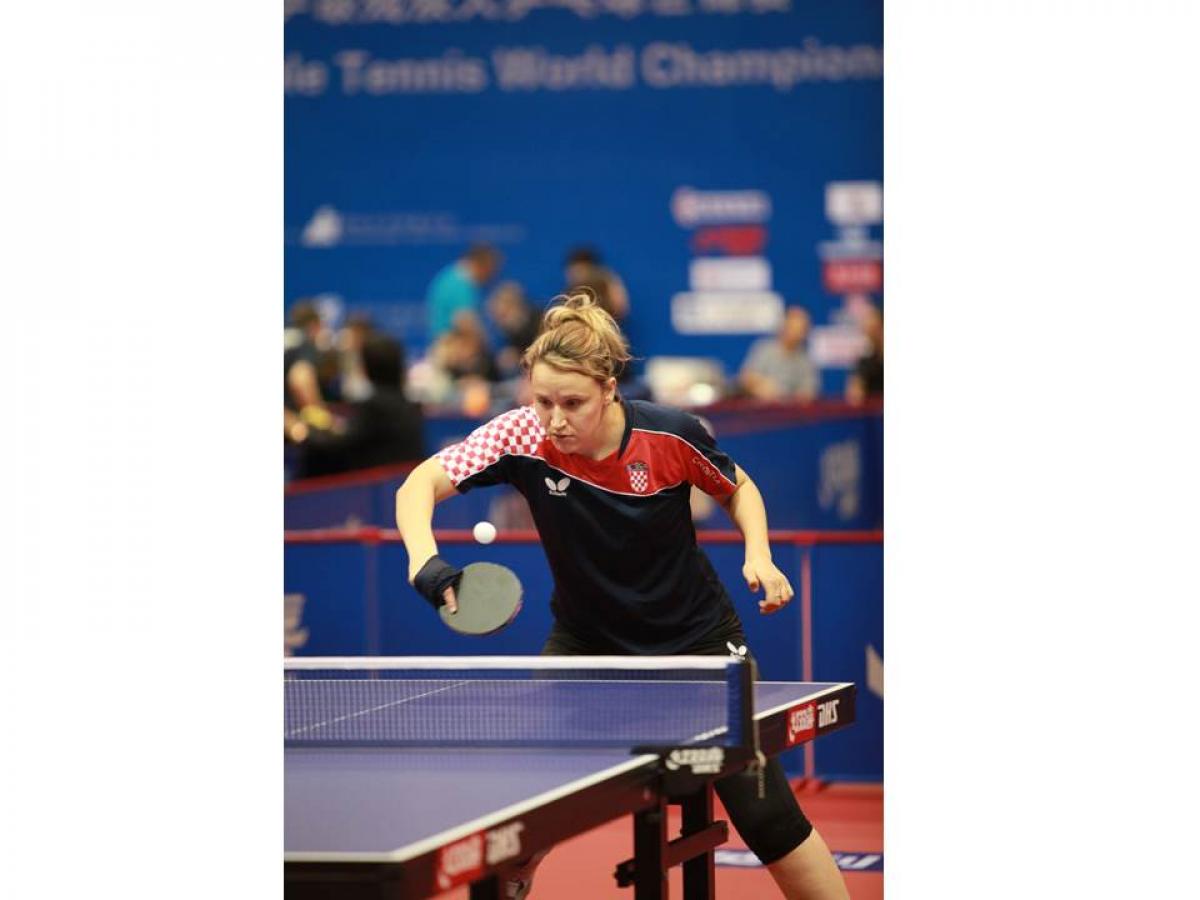 ⒸITTF
By Kim McGreal | For the IPC
"I think that table tennis is more than just a game, and it can teach important life lessons too."
Croatia's Sandra Paovic burst into the para-table tennis scene by winning the 2014 World Championships in the women's class 6. In less than a year from now, she can upgrade that world title into Paralympic gold at the Rio 2016 Games.
The 32-year-old has maintained her lead at the top since that Championship win. Currently ranked No. 1 in her class, Paovic holds two gold medals this year from the Slovenian Open and Lignano Master Open. Between now and Rio 2016, she can further stamp her name as a Paralympic favourite, when the International Table Tennis Federation (ITTF) Para-Table Tennis European Regional Championships come to Vejle, Denmark, from 12-17 October.
Despite only having surgery in late August, Paovic is training with gold in mind at Europeans, and, of course, the Paralympics.
"My training schedule is heavy," said Paovic, who looks to defend the European title she won in 2013. "It is really difficult to find a balance between training and my recovery. I play table tennis four to five times, and twice a week I am doing physical therapy."
She has had ongoing issues with her legs, which means she can only stand for short periods of time. But it is an adjustment the former Beijing 2008 Olympian has worked around.
Paovic represented Croatia in table tennis as an able-bodied athlete at the Beijing Olympics, becoming one of the top 50 players in the world. But less than six months later, a life-threatening car accident left her with a severe spinal injury, and limited use of her legs. Her recovery took a while, but having played table tennis since she was 5, Paovic could not stay away from the sport.
"It teaches me how to win and how to lose," said Paovic, whose husband also plays table tennis competitively. "It also teaches about team spirit and the sacrifice that the sport requires. I think that table tennis is more than just a game, and it can teach important life lessons too."
She returned to playing competitively in 2013. In her first major appearance at the 2013 Hungarian Open, Paovic took her first gold medal, winning every match in the group stages before beating Germany's Stephanie Grebe in the final. Grebe, who is currently ranked No. 4 in their class, has finished behind Paovic in every tournament they have both appeared in.
"There is more than one player that I am taking very seriously," Paovic said. "Many of my opponents are in better physical shape than me, so I have a disadvantage there. Each player is different and for each one, I have a different tactic that I need to follow."
It has been seven years since Paovic has played on the Games stage. She knows Rio 2016 will be different, and special.
"Beijing was a fantastic experience – playing table tennis in China is always special," Paovic said. "But I am older now and in a different condition, so I am just focusing on my game."
Tickets for Rio 2016 Paralympic Games are now on sale to residents of Brazil. Overseas fans, meanwhile, should contact the authorised ticket resellers (ATRs) in their territories.