"Para-badminton is its own best advertisement," says BWF President Poul-Erik Høyer
BWF President gives his reaction to para-badminton's inclusion in the Tokyo 2020 Paralympic Games ahead of Saturday's meeting to decide the final sports.
29 Jan 2015
Imagen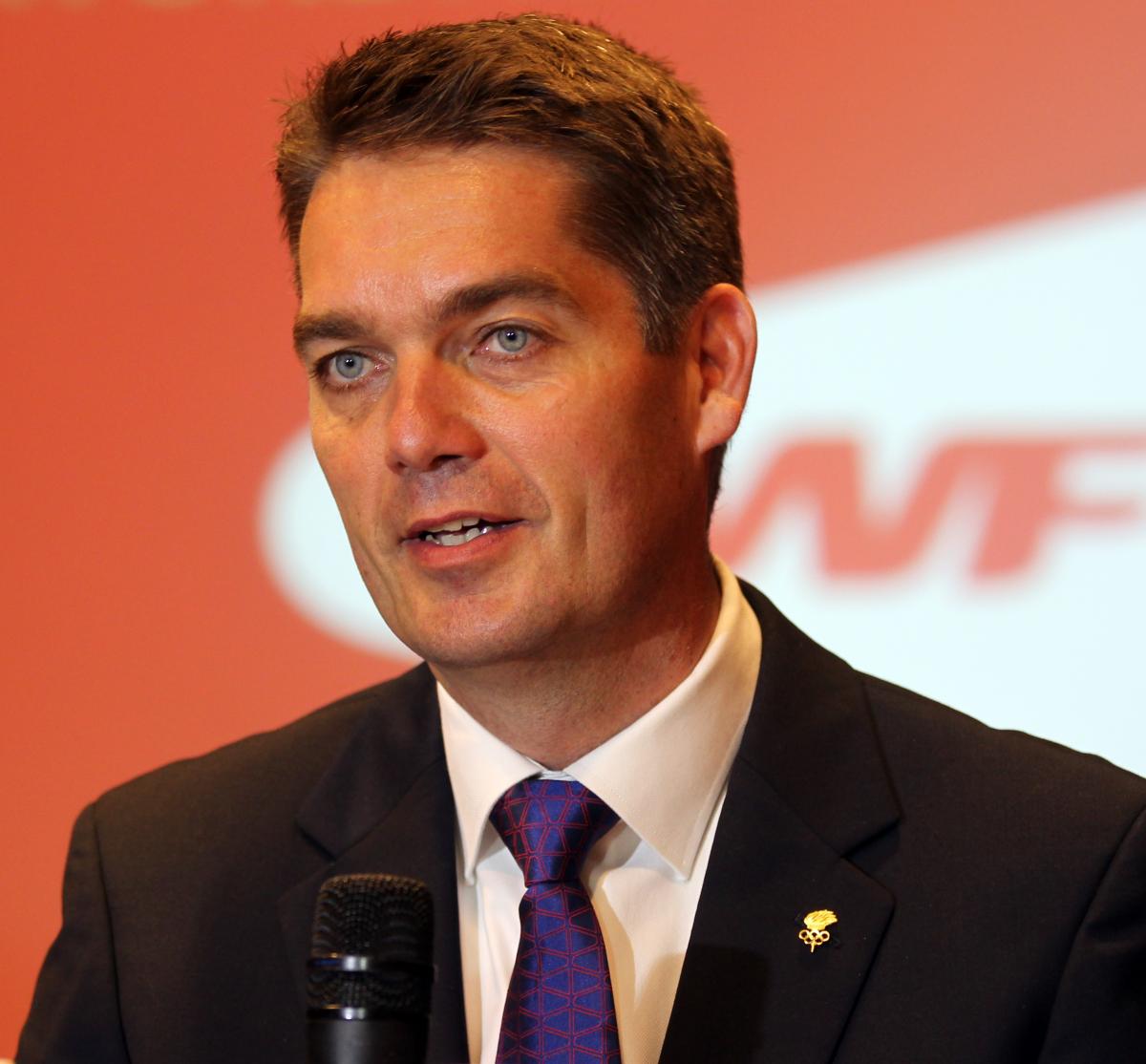 ⒸBWF
By IPC
Ahead of Saturday's (31 January) announcement regarding the final line-up of sports for the Tokyo 2020 Paralympic Games, www.paralympic.org spoke to Badminton World Federation (BWF) President Poul-Erik Høyer about para-badminton's successful bid for inclusion.
At its meeting in Abu Dhabi, UAE, this week the International Paralympic Committee (IPC) Governing Board will decide on the final sports that will be included in the Paralympic programme. Eight sports – canoe, cycling, football 5-a-side, football 7-a-side, judo, taekwondo, sailing and wheelchair fencing - are all bidding for inclusion and the IPC can include a maximum of 23 sports.
In October 2014, the IPC announced the first 16 sports it had chosen to be part of the Tokyo Games, including para-badminton which will make its Paralympic debut in 2020.
IPC: What was your reaction when you found out the news that para-badminton had been included in the Tokyo 2020 Paralympic Games?
Poul-Erik Høyer: Like many of my colleagues, I was ecstatic, really pleased that we had accomplished this important goal. I actually got goose pimples when I first heard the news. It's a huge honour for badminton to be included on the Paralympic Games programme and magnitude of this achievement sank in after my initial reaction.
As an organisation we are humbled and honoured to have been selected, especially among the first 16 sports as badminton is a new discipline in this sphere. This is historic and it will mean so much to the para-badminton community and the wider badminton family. We're pleased our hard work over the past four years has resulted in this outcome and we're excited about the future: further developing para-badminton and obviously working with IPC to prepare for Tokyo 2020.
For those who have never seen the sport, what can they expect to see when the sport makes its Paralympic debut?
I've said many times that para-badminton is its own best advertisement – an impressive sporting spectacle which I believe adds value to any multi-sports environment. When fans see para-badminton for the first time, they are often surprised how fast-paced and energetic it is and how competitive the players are.
It's very entertaining – there's a real wow factor about it!
It follows the Olympic version of the sport closely so it's easy to understand and follow. I am confident we will have a successful debut at Tokyo 2020.
What steps will you be taking between now and 2020 to ensure para-badminton's debut is a success in Tokyo?
The BWF Council has endorsed the Para-Badminton Development Plan (2015 -2020) which will guide our work for the next five years (linked here to plan) and this outlines all the major focuses for the BWF.
We will continue to enhance our programmes, with an emphasis on bolstering the quality and quantity of players and coaches in the system. We are also looking to recruit more technical officials. Another important factor is to increase the number of international tournaments held annually and spread these across the world. So, yes, we are working to expand and invest in events and development projects to raise the standard in emerging continental confederations (notably Africa and Oceania) while continuing to nurture the Asia, Europe and Pan Am confederations. This will require close collaboration with our members and National Paralympic Committees to activate national projects and investment in para-badminton.
We must improve the quality of international event delivery. This will help our efforts to ensure the pool of players who compete in Tokyo is of the highest calibre and provides great advertising for our sport on its Paralympic Games debut. Of course, we will continue to promote athletes – their stories – as the centre of the campaign to raise para-badminton's profile.
Para-badminton unsuccessfully bid in 2010 for inclusion in the Rio 2016 Games. What measures did you take to ensure a successful bid this time round?
BWF invested time and money in achieving a range of strategically-important goals: the integration of governance and management structures; the improvement of classification regulations (thorough review of classification regulations as part of a review of all regulations); investment in events and competitions; the provision of technical support for events; development initiatives; and the promotion and visibility of para-badminton athletes.
The now-defunct Para-badminton World Federation was fully integrated into the BWF which gave para-badminton a solid foundation and structure and allowed it to benefit from BWF's best practices in various areas such as the development of regulations, tournament organisation, etc.
Para-badminton is part of the BWF Strategic Plan's core business and it commands a high level of investment. We have even created a Vice President position for para-badminton to ensure a strong and relevant voice within the BWF Council.
Which countries/continents are the strongest at para-badminton?
As in badminton, the sport has many quality players from both Asia (China, Chinese Taipei, India, Indonesia, Japan, Korea, Malaysia, Singapore, Thailand and Vietnam) and Europe (Denmark, England, France, Germany, Spain and Turkey) and some in Pan America (Brazil, Colombia and Guatemala).
However, with para-badminton's continued growth, pinpointing specific "strongest countries/continents" is difficult and may become more so as nations which are new to the sport could emerge to challenge the more established countries.
The 16 sports approved so far by the IPC Governing Board to be part of the Tokyo 2020 Paralympic Games are: athletics, archery, badminton, boccia, equestrian, goalball, powerlifting, rowing, shooting, sitting volleyball, swimming, table tennis, triathlon, wheelchair basketball, wheelchair rugby and wheelchair tennis.
The IPC will announce the names of the final sports at 10:00 CET on Saturday 31 January.