Para-clay target shooting development continues
Further meetings were held in January to discuss classification research.
03 Feb 2016
Imagen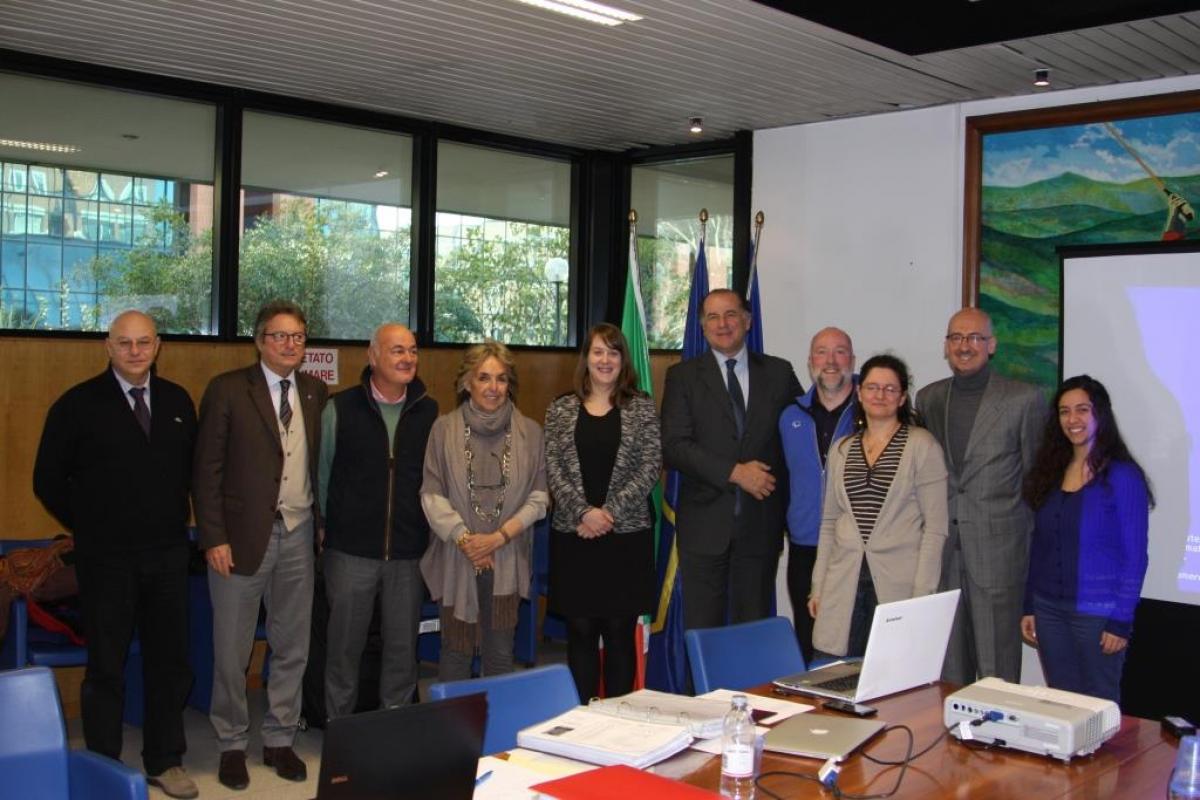 ⒸIPC
By IPC
Representatives of the International Paralympic Committee (IPC), IPC Shooting and the Italian Shotgun Shooting Federation (FITAV) met in Rome, Italy, on 21 January, to discuss the continued development of para-clay target shooting towards becoming an IPC Shooting recognised discipline.
At a productive meeting, IPC Medical and Scientific Director Peter Van de Vliet and IPC Shooting Sport Manager Sarah Bond joined a dedicated FITAV delegation of President Luciano Rossi, Vice President Emanuela Croce Bonomi, Para-Clay Target Shooting Coordinator Benedetto Barberini, Medical Officer and Para-Clay Target Shooting National Team Head Coach Francesco Fazi and Para-Clay Target Shooting Secretariat Luca Minelli.
A classification research team including the Scientific Director of the Italian National Paralympic Committee and Para-Clay Target Shooting Classification Research Leader Professor Marco Bernardi, researchers Valentina Camomilla, Aurora Summa and Federica Alviti, and Professor of Sports Science Dario Dalla Vedova from the Italian National Olympic Committee
joined to discuss the latest classification research.
The classification research team presented their current projections and conclusions relating to their research on functional classification.
An impressive collection of data has been gathered by the dedicated research team, which adds further value to their extensive ongoing work.
"We are satisfied that the project continues in the right direction, and are excited to see the outcomes of the next research phase due in March 2015, from which we hope a classification system can be derived and we can start to take the next steps in this crucial project," Sarah Bond said. "This will include the publication of draft classification and technical rules and regulations for a consultation period with the IPC Shooting community."
In 2012 the IPC added an agreement regarding the development of the shotgun discipline for shooters with impairments to the existing IPC/ISSF (International Shooting Sport Federation) Memorandum of Understanding which was originally signed in December 2010. Under the terms of the agreement, the ISSF and IPC assigned FITAV as the organisation that would co-ordinate a research project for the development of para-clay target shooting.