Paralympians return to Brazil ready for Rio 2016
Brazil's Paralympic delegation arrived home from the London 2012 Games eager to start working toward Rio 2016.
20 Sep 2012
Imagen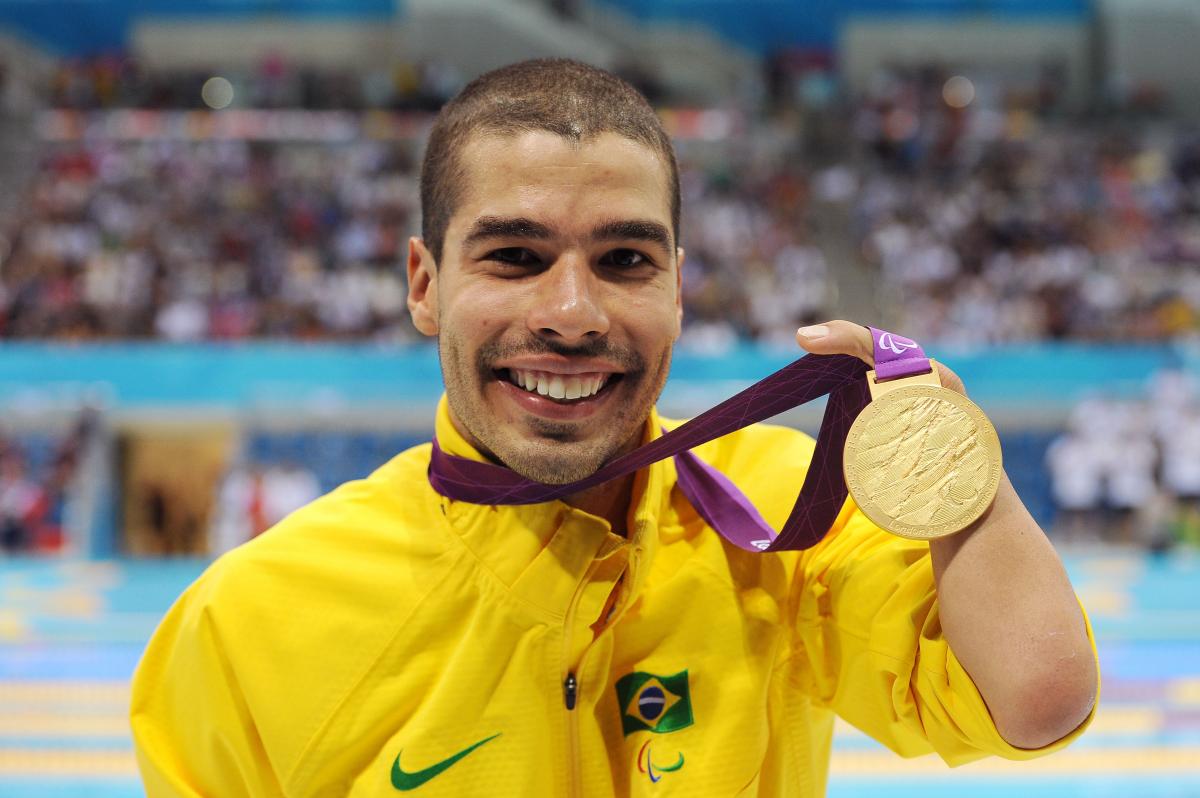 ⒸGetty Images
"These six medals are not mine, they are the country's."
Brazil's London 2012 Paralympic Games medallists received a warm welcome home last Thursday (13 September) by President Dilma Rousseff in the Palacio do Planalto in the nation's capital of Brasilia.
"We are here today celebrating the accomplishments, the joy and the pride that you, in the London Olympic and the Paralympics Games, gave the Brazilian population," Rouseff said. "First, we came to thank you all. And second, to recognise the new (Paralympic) cycle that starts now and has in its final horizon the Rio de Janeiro Olympic and Paralympics Games."
At the occasion, Aldo Rebelo, Minister of Sport, launched the country's medal plan for 2016, which includes investments and a series of steps to develop the Olympic and Paralympic modalities in Brazil to focus on the Rio 2016 Games. He also announced the construction of the country's first Paralympic training center.
Andrews Parsons, President of the Brazilian Paralympic Committee and IPC Governing Board member, spoke on the importance of this investment, honoured the Paralympic athletes and alluded to the president as the captain of the Brazilian team.
"I am certain that with the subscription of the plan today, we can surely dream of fifth place," Parsons said in regard to Rio 2016.
"It is going to be very tough, but with the training center plan, which is a dream for the Paralympics community, we can create the necessary conditions to run with the great powers."
Daniel Dias, who won six medals for Brazil in the pool in London, spoke on behalf of the present Paralympic athletes about the honour of representing their country.
"These six medals are not mine, they are the country's," he said. "This is the moment to thank you all for your support and for believing in the Paralympic athlete. All that an athlete needs is incentive. We were great in the Beijing 2008 and London 2012 Paralympics Games, and I trust in better results in the future."
Brazil will now invest R$ 1 billion in their programmes to try to finishing among the top five on the Paralympic medals table and top 10 on the Olympic medals table at the 2016 Games.
Other notables in attendance at the homecoming event included president of the Brazilian Olympic Committee, Carlos Arthur Nuzman; Chief of Staff, Gleisi Hoffmann; and the president of the Olympic Public Authority, Márcio Fortes; in addition to medallists from this summer's Olympic Games.