Paralympic Para canoe champions win Euro titles
Wiggs and Yemelianov follow Rio 2016 success with European gold.
19 Jul 2017
Imagen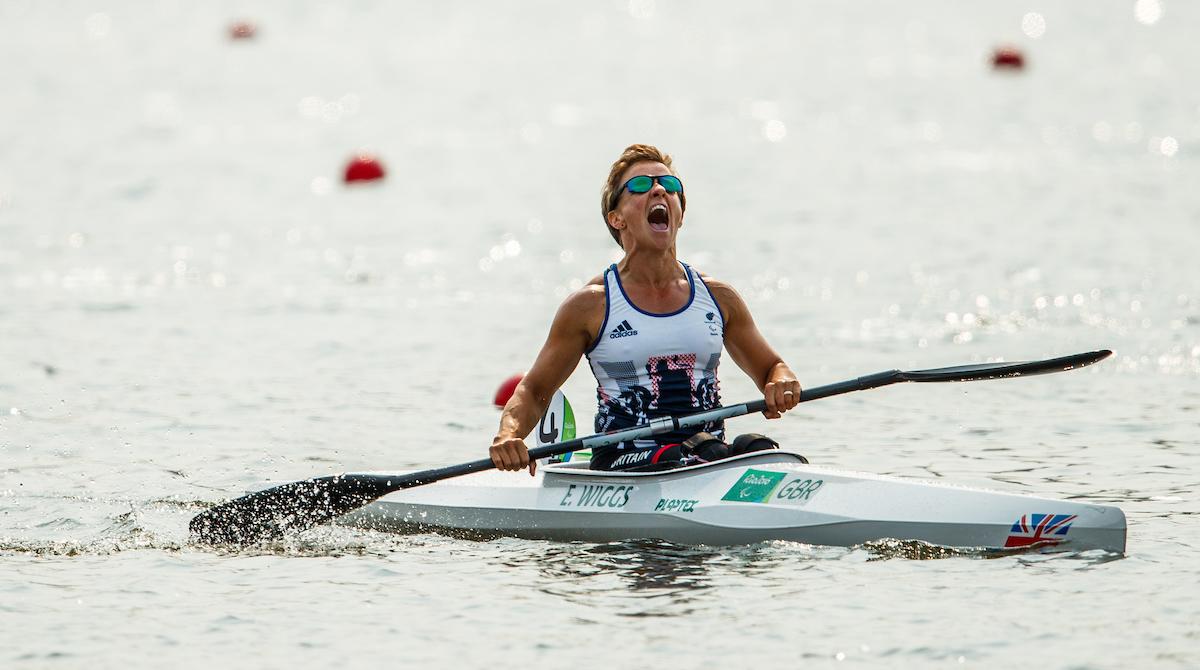 ⒸOlympic Information Services OIS.
By International Canoe Federation and IPC
Paralympic champions Emma Wiggs and Serhii Yemelianov were among those who added regional titles to their resumes, as the European Para Canoe Championships concluded on 16 July in Plovdiv, Bulgaria.
It was the first European gold for three-time world champion Wiggs. The British paddler had no trouble claiming the women's KL2 title, finishing about three seconds ahead of compatriot Charlotte Henshaw. Russia's reigning European champion Nadezda Andreeva* was a split second off the silver medal.
"It has been a really long winter, full of hard work in the gym, so we didn't really know what we will be able to race like, because we've been working so hard on getting stronger," Wiggs said.
"I am really excited that we have delivered a good run. It makes the next four years very exciting."
Multi-world champion and defending Paralympic gold medallist Jeanette Chippington added another win for the British side, producing the fastest time in the women's KL1. Russia's Alexandra Dupik* was second, ahead of last year's European champion Edina Muller from Germany.
In the women's KL3, France's Cindy Moreau recorded her first major victory of her career with gold in Plovdiv. The bronze medallist from Rio 2016 stopped the clock at 53.183, 0.100 seconds ahead of Romania's Mihaela Lulea and 1.756 seconds ahead of Sweden's Helene Ripa from Sweden.
In the men's competition, Ukraine's Yemelianov continues to make a splash after bursting into the scenes with gold at Rio 2016. The 24-year-old held his own ahead of British runner-up Robert Oliver and Russian Leonid Krylov* respectively in the KL3.
Austria's Rio 2016 silver medallist Markus Swoboda remains a constant in the men's KL2 category, successfully defending his title on Sunday. Ukraine's Mykola Syniuk picked up the silver medal and Great Britain's Nichols Beighton took the bronze.
"I am satisfied," said Swoboda, who also won his respective va'a event in Plovdiv.
"This year I started in the va'a again. I stopped paddling in this boat at the beginning of 2015 because of the Paralympic kayak, but this year I said, OK, I still have the boat and paddle, let's go for it!
"I was not the most ambitious guy over the winter, but I still managed to stay in the shape. Others I think did not do as much as well, but still I am happy."
Italian paddler Esteban Farias crossed the finish line ahead of Great Britain's Ian Marsden and Hungary's Robert Suba, receptively, to win the men's KL1. The difference in the first two positions was only 0.384 second.
Complete results, include va'a events, from the 2017 European Para Canoe Championships, can be found on the European Canoe Association's website.
*Editor's note: The International Paralympic Committee suspended the Russian Paralympic Committee on 7 August for its inability to fulfil its IPC membership responsibilities and obligations, in particular its obligation to comply with the IPC Anti-Doping Code and the World Anti-Doping Code (to which it is also a signatory). As a result of the suspension, Russian athletes cannot enter IPC sanctioned events or competitions, including the Paralympic Games. For further information please click here.