Part II of The Paralympian's special Rio 2016 edition now out
Following on the last edition, the IPC's magazine profiles several of the athletes competing for gold at Rio 2016.
25 Jul 2016
Imagen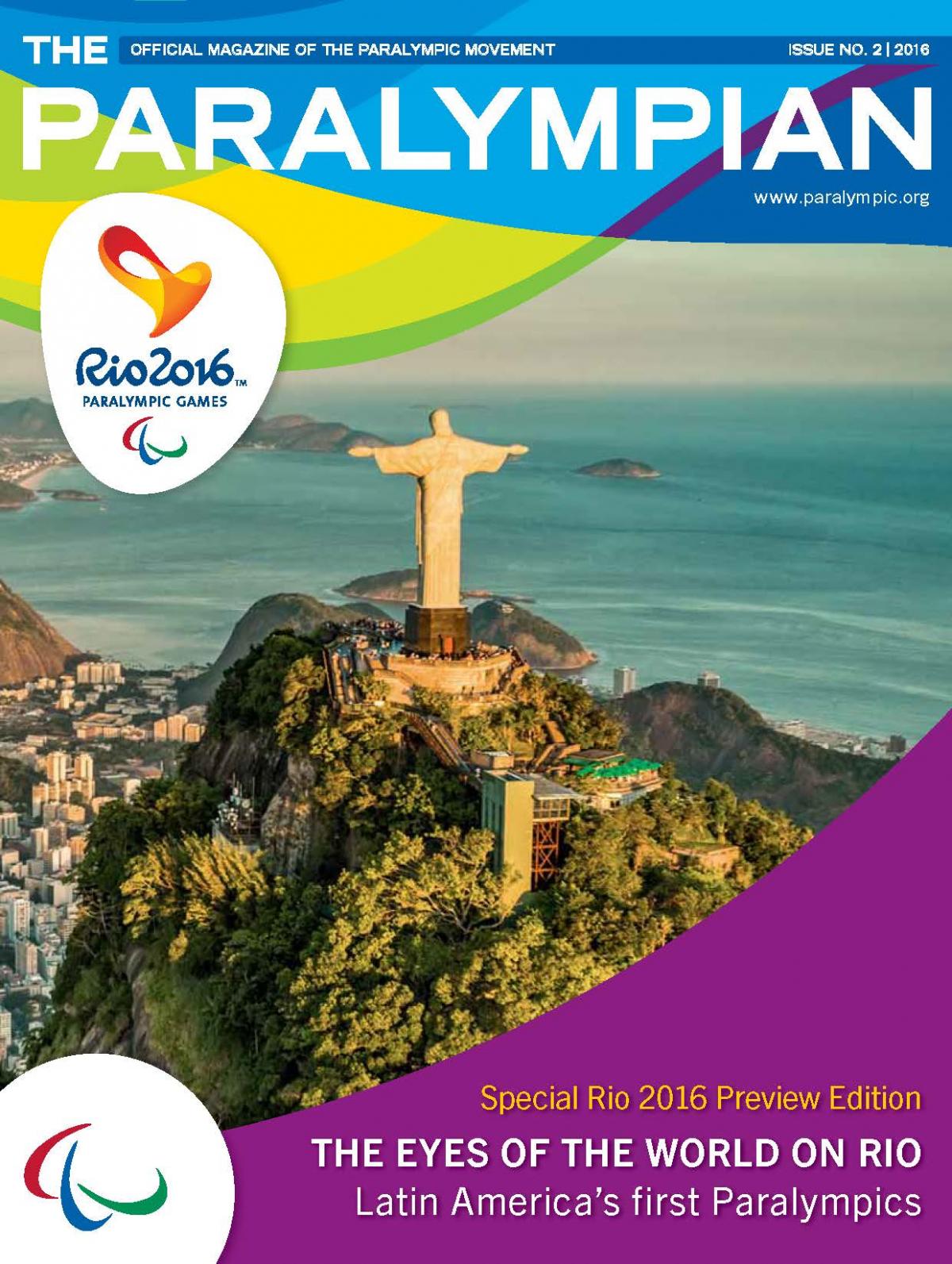 By IPC
The International Paralympic Committee (IPC) has published the second half of its special Rio 2016 edition of The Paralympian. Continuing from the first issue released in March, this latest edition profiles the top athletes contending for gold at the Rio 2016 Paralympic Games.
The first issue of the special edition can also be also viewed online, which featured the top athletes from 11 of the 22 sports on the Rio 2016 Paralympic programme.
Now, the remaining sports can be found in July's The Paralympian, with each sport having their own dedicated page that will help readers get to know the stars expected to compete in September's Games. Readers will also find quick facts about each of the sports. Athletics, rowing, sailing, shooting, sitting volleyball, table tennis, triathlon, wheelchair basketball, wheelchair fencing, wheelchair rugby and wheelchair tennis are covered in this issue.
As the last edition before Rio 2016 gets underway, readers will get a deeper insight on Latin America's first Paralympic Games.
The cover story takes a closer look at how far the Paralympic Movement has grown in Latin America over the last 20 years. From small, local competitions to regional competitions, Para athletes in the Americas have gradually been developing their talents. The impact of an even grander international competition at Rio 2016 is expected to have an exponential impact on the region.
The magazine is also filled with useful information for fans wanting to follow the Games, such as which broadcasters from around the world are covering the Paralympics.
Olympic Broadcast Services Chief Executive Officer Yiannis Exarchos serves as this edition's guest column, sharing his take on the evolution of Paralympic broadcasting.
As the Paralympic Movement continues to grow, the IPC's Marketing and Commercial Director Alexis Schaefer gives his expert perspective on why it is important to protect the Paralympic brand and the Agitos symbol, while Australian sprinter Scott Reardon gives an athlete's view on the matter.
Among the sports making its Paralympic debut at Rio 2016 is canoe, and the magazine catches up with gold-medal hopefuls Great Britain's Anne Dickins and Australia's Amanda Reynolds for their thoughts, which can be found in the "Ask an Athlete" section.
Also, while plenty of focus is on Rio 2016, The Paralympian keeps readers updated on the latest news from future Games at PyeongChang 2018 and Tokyo 2020.
Related Images