Paul 'confident' of reaching golden goal at Rio 2016
The South African swimmer is determined to reclaim his 100m breaststroke SB9 title.
26 Jul 2016
Imagen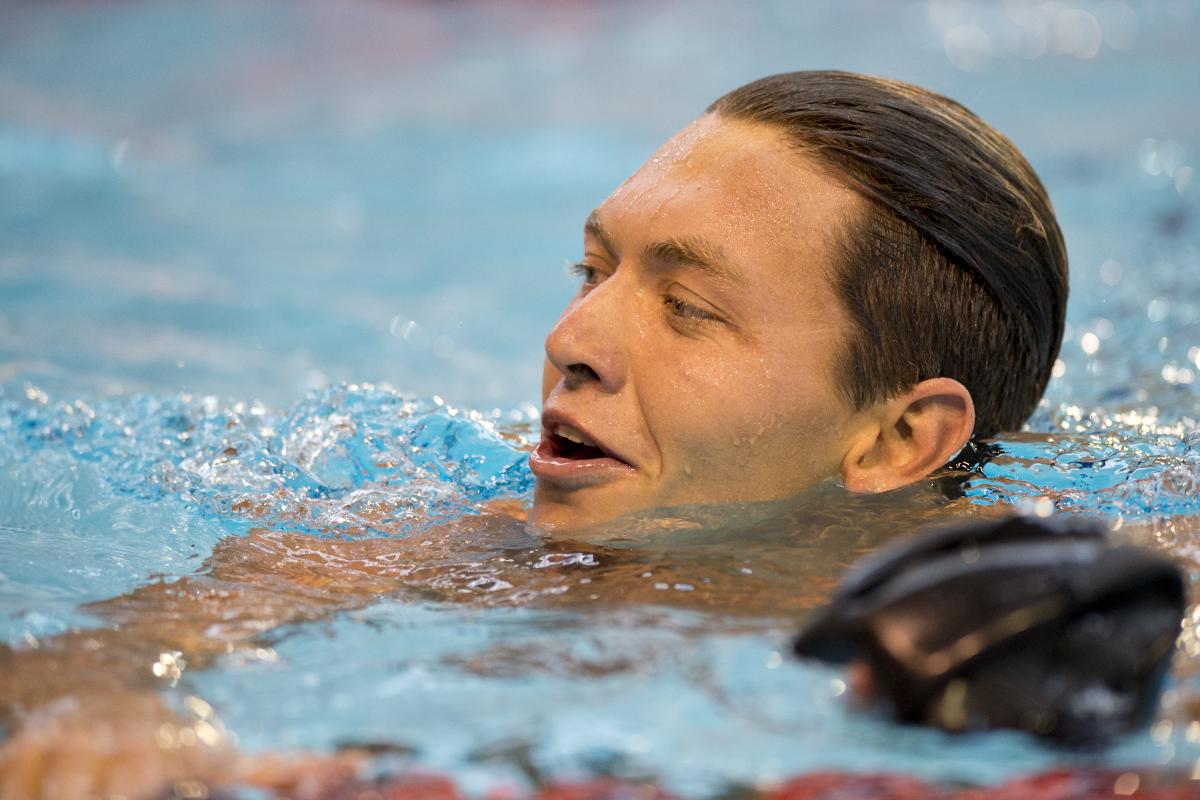 ⒸLuc Percival Photography
By Rena Simkowitz | For the IPC
"It's a moment you can't really describe but sticks with you for life."
South Africa's Kevin Paul is determined to reclaim his position at the top of the Paralympic podium at the Rio 2016 Paralympic Games, in a planned return to his gold-medal winning performance from Beijing 2008.
On his Paralympic debut in Beijing, Paul won the 100m breaststroke SB9, but took silver at London 2012.
Since then, he has made several major changes to his training regime.
Two years ago, he moved to Durban to be coached by Graham Hill, the winner of the 2015 South African Sports Coach of the Year Award, and train alongside the South African Olympic team.
Paul's hard work and training with the national team has paid off - he won gold in the breaststroke at the 2013 and 2015 IPC swimming World Championships.
"By looking at how everything has been going over the last few years, I'm very confident in what I've been doing to reach my goals for Rio come 8 September when it all starts," said Paul.
Growing up on the South African coast, Paul's family life revolved around water-sports. From a very young age, he was surfing, water skiing and fishing and immediately fell in love with being in the water.
Paul's parents instilled in him a mindset that determination, hard work and a positive attitude can make anything happen.
"With my left hand being a lot smaller than my right hand, the smaller movements are a lot more difficult," Paul said. "Things like tying your shoe laces or buttoning up your shirt were all things that took a little bit longer for me to learn. But I worked through the challenges and it hasn't held me back in anything that I've tried to do in life," Paul said. "That's all thanks to the right mindset from the way my parents brought me up."
Like most athletes, Paul always dreamt of making it to the Paralympics.
"As an athlete, the ultimate goal is obviously to stand on top of the podium and have that medal handed to you and be able to see your country's flag be lifted and have your national anthem being played," he said.
"It's a moment you can't really describe but sticks with you for life."
Not only focused on winning again for himself and his family, Paul is determined to bring home a gold medal for his country.
"The South African Paralympic team has a very proud history when it comes to the Paralympics. I truly believe that as a team we will all do our very best to not only make ourselves and our families' proud but at the same time making our country, South Africa, proud," he said.
__
Sport fans from around the world can now buy their Paralympic tickets for Rio 2016 from authorised ticket resellers (ATRs).
The IPC's Global ATR is Jet Set Sports, and Rio 2016 tickets and packages can be purchased on the CoSport website.
Residents of Brazil can buy 2016 Paralympics tickets directly from the Rio 2016 website.
Visa International is the exclusive payment card and the official payment system for the Paralympic Games.