Reynolds snatches para-canoe world title
It was tight, but Australia's Amanda Reynolds mustered the energy to win the KL3 200m event at the Para-Canoe World Championships.
21 Aug 2015
Imagen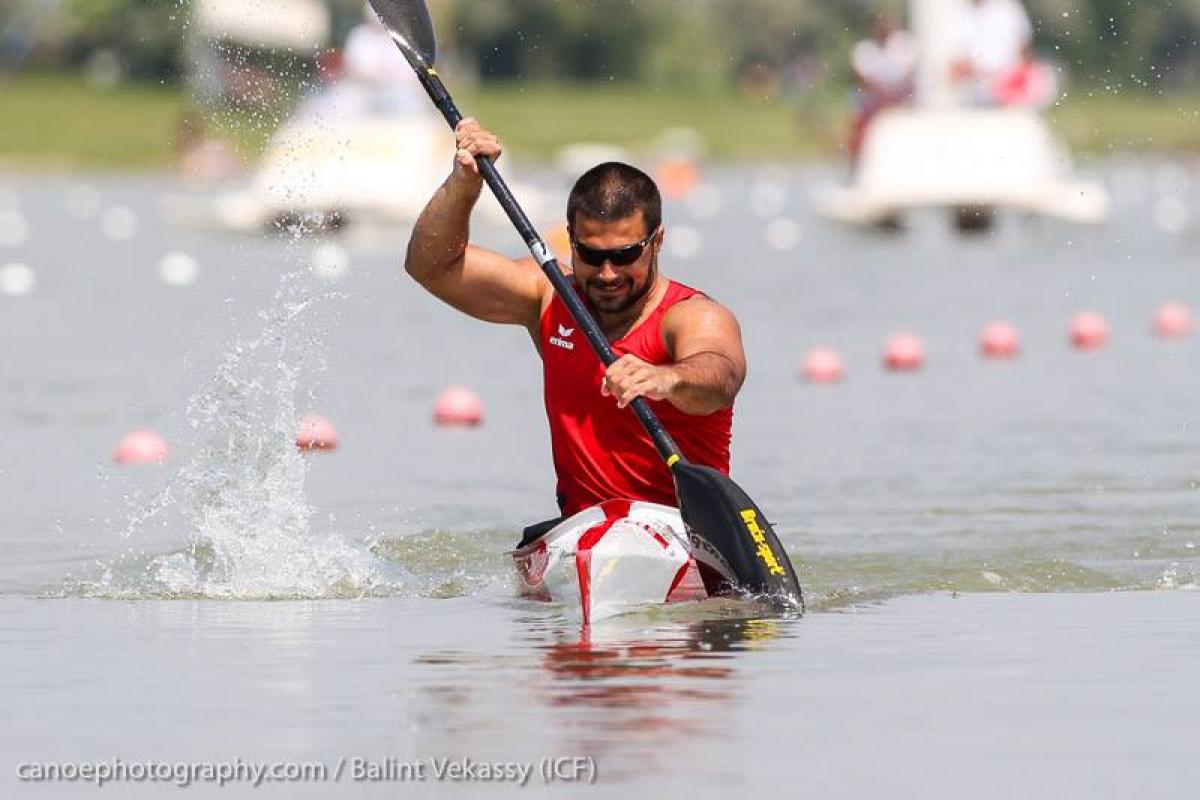 ⒸICF
By International Canoe Federation
Facing a tailwind, Australia's Amanda Reynolds dug deep to beat Great Britain's Anne Dickins for gold in the women's KL3 200m on Day Two of the International Canoe Federation (ICF) Canoe Sprint and Para-Canoe World Championships.
The 43-year-old edged Dickins to win the event in 50.501 to 50.521 on Thursday (20 August) in Milan, Italy. France's Cindy Moreau was not far behind to for the bronze medal in 50.951.
"I could feel the pressure, and out of the corner of my eye I could see another boat coming up but I told myself I'm not giving up now so I'm going to put it," Reynolds said. "It's awesome to win the gold and I couldn't expect any better."
Reynolds, who won the bronze in last year's World Championships, booked her country another boat to the Rio 2016 Games, as the event is the first opportunity for countries to earn Paralympic qualification slots; only single kayak events will be contested.
Austria's Markus Mendy Swoboda won his seventh crown, taking the men's KL2 200m in 42.542, just over half a second up on Australia's Curtis McGrath. Brazil's Ferdando Rufino De Paulo took bronze in 43.415.
At first, it seemed Swoboda would be upset after Wednesday's heats, when he lost his first race in five years to McGrath.
"It was a hard race but I'm still breathing," joked Swoboda after emerging from the water following his celebratory leap.
"I had a big advantage because I started at a very young age, 10 years old. Since then, I stayed with it. But as the time goes by, the gap gets closer because they (opponents) gain years themselves so I have to step up my game again."
Brazil's gold-medal tally improved to three at the regatta after Luis C. Cardoso Da Silva captured the men's KL1 200m crown in 50.863. He was a good two seconds ahead of Poland's Jakub Tokarz and compatriot Fernando Fernandes De Padua, who took silver and bronze, respectively.
"I thought I had the potential to win this race [Thursday] and I fought very, very hard to get this result," said Cardoso Da Silva, who won the VL1 final on Wednesday.
The men's VL2 200m final was the fourth medal event on Thursday, with McGrath smooth sailing to victory in 49.489. Spain's Javier Reja took silver, followed by Germany's Ivo Killian for bronze.
Competition continues on Friday (21 August). Live results and start lists of the 2015 ICF Canoe Sprint and Para-Canoe World Championships can be found on the ICF's website.
Day Two finals results:
Men's KL2 200m
Markus Mendy Swoboda (AUT) 42.542
Curtis McGrath (AUS) 43.185
Fernando Rufino De Paulo (BRA) 43.415
Women's KL3 200m
Amanda Reynolds (AUS) 50.501
Anne Dickins (GBR) 50.521
Cindy Moreau (FRA) 50.951
Men's KL1 200m
Luis C.Cardoso Da Silva (BRA) 50.863
Jakub Tokarz (POL) 52.533
Fernando Fernandes De Padua (BRA) 52.970
Men's VL2 200m
Curtis McGrath (AUS) 49.489
Javier Reja (ESP) 52.205
Ivo Killian (GER) 53.985