2015 Para-Canoe World Championships kick off in Milan
The world's fastest paddlers will get their first chance to obtain qualification slots toward Rio 2016.
19 Aug 2015
Imagen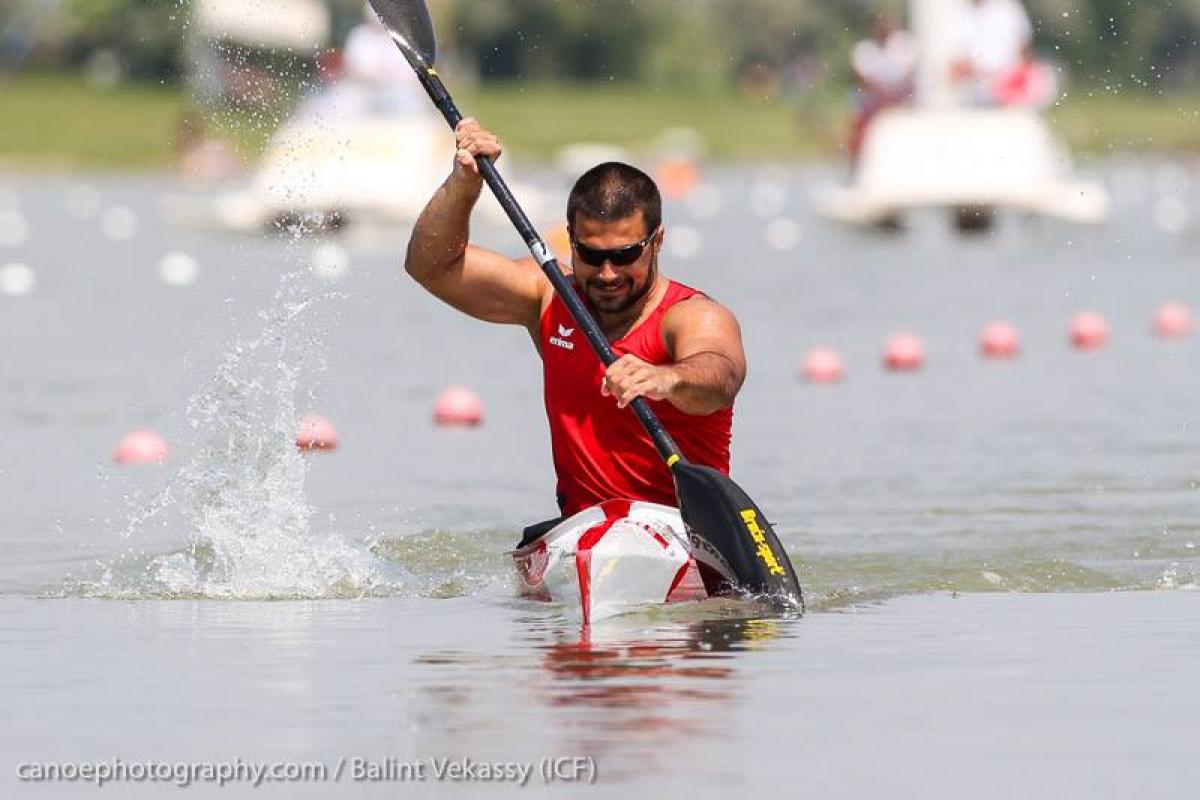 ⒸICF
By International Canoe Federation
For the first time ever, para-canoe athletes will get the chance to secure Paralympic qualification slots at the 2015 International Canoe Federation (ICF) Canoe sprint and Para-Canoe World Championships, with the sport set to make its debut in Rio 2016.
The competition runs from Wednesday (19 August) through Sunday (23 August) in Milan, Italy. The entry boasts more than 1,000 athletes from 86 nations, which includes many para-canoe world champions in the mix.
A key contender on the first day of racing will be Brazil's Fernando Fernandes in the KL1 200m. The Brazilian catwalk star has topped the podium on four occasions at the World Championships.
Great Britain's defending KL1 200m and VL1 200m world champion Jeannette Chippington is another athlete who is a regular on the podium at the highest level. The 45-year-old is aiming to reach her sixth Paralympic Games after being a successful swimmer, winning 12 medals. Atlanta 1996 was her most successful Games, where she won two golds, one silver and two bronze medals, and also broke two world records.
Australia's Curtis McGrath burst on to the scene in Moscow at the 2014 ICF Canoe Sprint World Championships, setting a record-time that ensure gold in the men's VL1. The 27-year-old took up canoeing competitively after having both his legs amputated as a result of a mine blast whilst serving in the Australian Army in Afghanistan. McGrath is set to race in the VL2 and KL2 after adding the KL2 to his repertoire as he aims for Paralympic Games success.
The top six athletes (minimum of three continents) will earn qualification slots for Rio.
Live results and start lists of the 2015 ICF Canoe Sprint and Para-Canoe World Championships can be found on the ICF's website.
The complete classification list for para-canoe is also available on the ICF's website.
Six world titles (200m KL1, KL2, KL3 and VL1, VL2 and VL3) will be up for grabs for each men and women. The two main types of para-canoe boats are kayaks (K) and outrigger canoes called Va'as (V). However, only the kayak singles races will be contested at Rio 2016.
Para-canoe classifications:
• KL1/VL1 (formerly A): Athletes with no or very limited trunk function and no leg function and typically need a special seat with high backrest in the kayak.
• KL2/VL2 (formerly TA): Athletes with partial trunk and leg function, able to sit upright in the kayak but might need a special backrest, limited leg movement during paddling.
• KL3/VL3 (formerly LTA): Athletes with trunk function and partial leg function, able to sit with trunk in forward flexed position in the kayak and able to use at least one leg/prosthesis.