Rick Draney recalls successful career
US wheelchair tennis player is double World Team Cup champion and a driving force behind quad category
06 Oct 2017
Imagen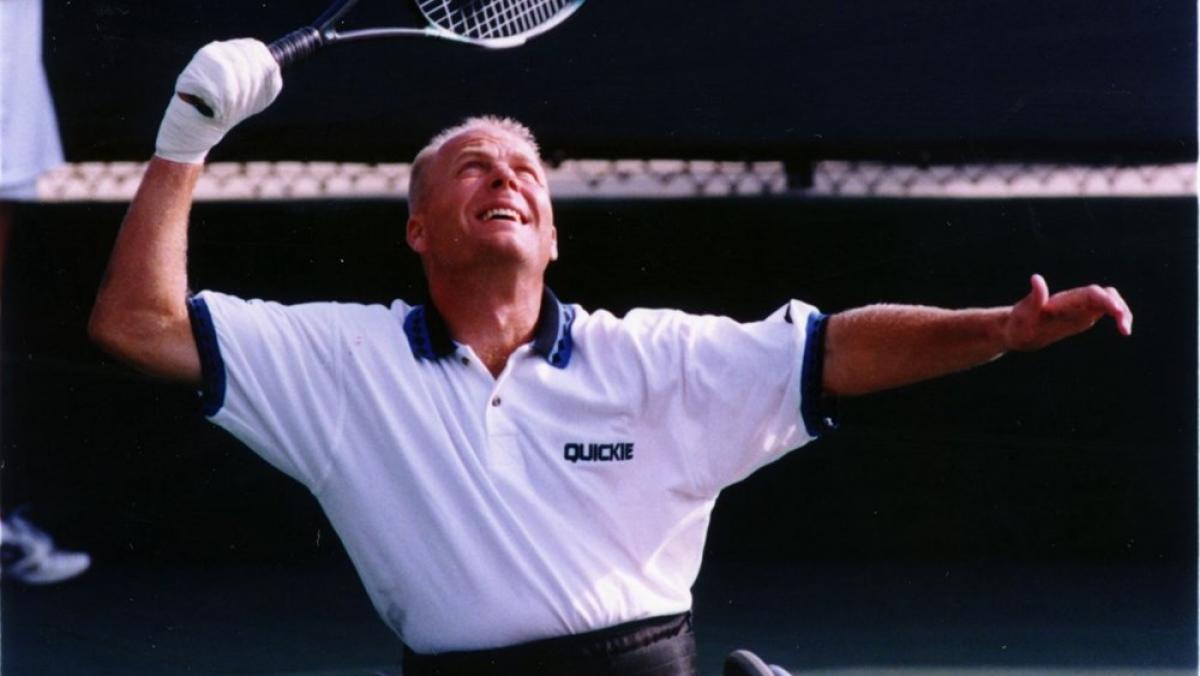 ⒸITF
By ITF
"I hope my greatest achievement was that I was respected as a player and competitor on and off the court, that I was known as someone who strived to conduct himself with dignity and honour."
Rick Draney's wheelchair tennis journey began in 1984, shortly after breaking his neck at age 19 in a car accident which left him as an incomplete quadriplegic.
"I was in a business law class at a local community college in Southern California, USA. I met player Dan Lachman and he told me about a wheelchair tennis class at Saddleback College. I went to check it out, and Mike Watson and Ron Hastings were the two individuals that really helped me get going," he recalled.
Draney soon became one of a growing number of players competing in what became the quad division.
"The quad division existed in some form in the USA before I began playing in 1984. It was originally called the Men's E division. As a few more quads began playing, it was made an 'official' division."
While Draney went on to become one of the most successful players in the history of wheelchair tennis, he is also widely recognised for being instrumental in the development of the quad division both in the USA and internationally.
"I was always grateful for any opportunity to do what I could to help further efforts of the quad division throughout the world, and am appreciative of all those who assisted in those efforts.
"I do think that the clinics we held at the Stoke Mandeville Games in the early 1990s were a significant catalyst for helping the quad division to begin its international growth. The experiences of travelling places, meeting people and trying to 'give back' to the sport were welcomed and memorable secondary benefits."
Aside from wheelchair tennis clinics, a number of gold medals are part of his highly successful career as an athlete.
Among his major achievements and tournament successes, Draney won multiple Super Series titles at the US Open and British Open Wheelchair Tennis Championships. But it was in representing his country that he believes he enjoyed the most.
World Cup winner
The development of the quad division led to the introduction of official quad world rankings in 1998 and, in the same year, a quad event was included in the World Team Cup for the first time.
Draney was a member of the victorious USA team that won the inaugural quad title and was again a member of the winning quad team in 2003.
"I would consider the opportunities to represent my country through international competitions, including the World Team Cup, as my greatest achievement," he said.
"I had tour wins and losses that were memorable and significant from a personal perspective. But I was never real big on win/loss percentage, number of titles, or other statistics. I played because I really enjoyed the sport and because I really enjoyed the challenges of competition.
"Having said all that, I hope my greatest achievement was that I was respected as a player and competitor on and off the court, that I was known as someone who strived to conduct himself with dignity and honour."
While considering his great achievements, Draney is also clear on his biggest disappointment as a player.
"I would consider not getting to compete in wheelchair tennis at the Paralympics to be my greatest disappointment," said Draney, who won Paralympic gold medal in wheelchair rugby at Sydney 2000.
Quad wheelchair tennis events made their Paralympic debut four years later, in Athens, Greece. And while Draney was not there as a player, his influence in introducing the sport to others was as David Wagner, who had taken part in a clinic organised by Draney in 1999, won quad singles silver and doubles gold.