Rio 2016 assess airport accessibility
Members of the Rio 2016 Organising Committee went through the local airport in wheelchairs to determine what improvements must be made prior to the Games.
04 Apr 2013
Imagen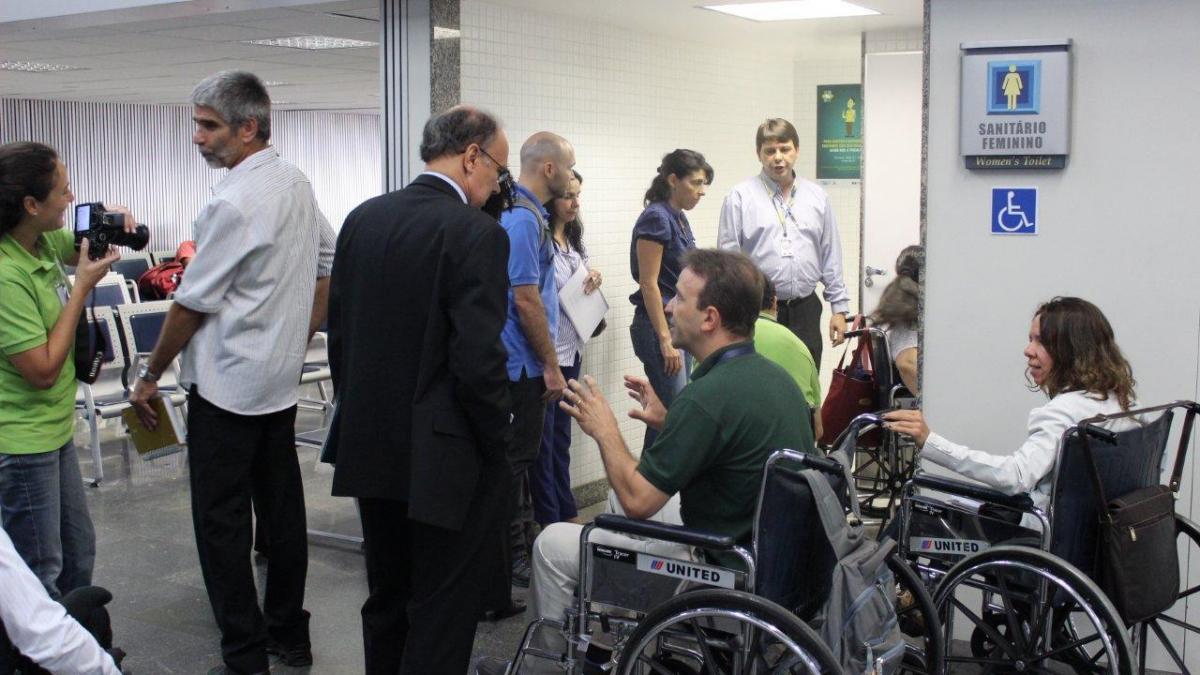 ⒸRio 2016
By IPC
"We saw the airport from a different point of view, a different perspective,"
The Rio 2016 Organising Committee recently delegated six professionals to Antonio Carlos Jobim International Airport to check the mobility and accessibility improvement opportunities in a place that will receive a great number of people with an impairment in a short period of time.
The operations department's arrivals and departures specialist, Jose Maggessi, co-ordinated the visit and insisted on going through the entire airport in a wheelchair.
"We saw the airport from a different point of view, a different perspective," Maggessi said.
"Everything went according to plan. It's important to praise Infraero's attitude, which gave us its full support to carry out this visit, as we are all in the same team after all.
"We followed a traveller's normal path," Magessi explained. "We started at the pavement, went through the check-in area, went up to the food court on the third floor, came back for boarding through a jet bridge, visited a few toilets and tested the use of telephones, check-in kiosks, drinking fountains, 24-hour banks. Then, we followed the usual arrivals route. After that, we repeated the same process done at Terminal 2."
Maggessi was in London for the Paralympic Games last year and recalled that airport demand during the delegations' arrivals and departures is much greater than on any given day.
"I watched the arrivals of delegations from various countries such as Russia, for instance, which had 236 Paralympic representatives, 24 wheelchair users among them, and Malaysia, with 16 wheelchair users in a day," he said.
"The whole delegations arrivals process took less than two hours in both cases. This is the quality that we aim to achieve and in order to do that, we must be aware of the challenges ahead of us."
The Rio 2016 Organising Committee's visit started in Terminal 1, the oldest and the one in need of greater investments in order to receive the Games huge demand.
Related Images
Related Videos