Rio 2016 Para Athletics Prediction Panel
With two days to go until the Para athletics action gets underway, our panel of experts tell us what they're looking forward to at Rio 2016.
06 Sep 2016
Imagen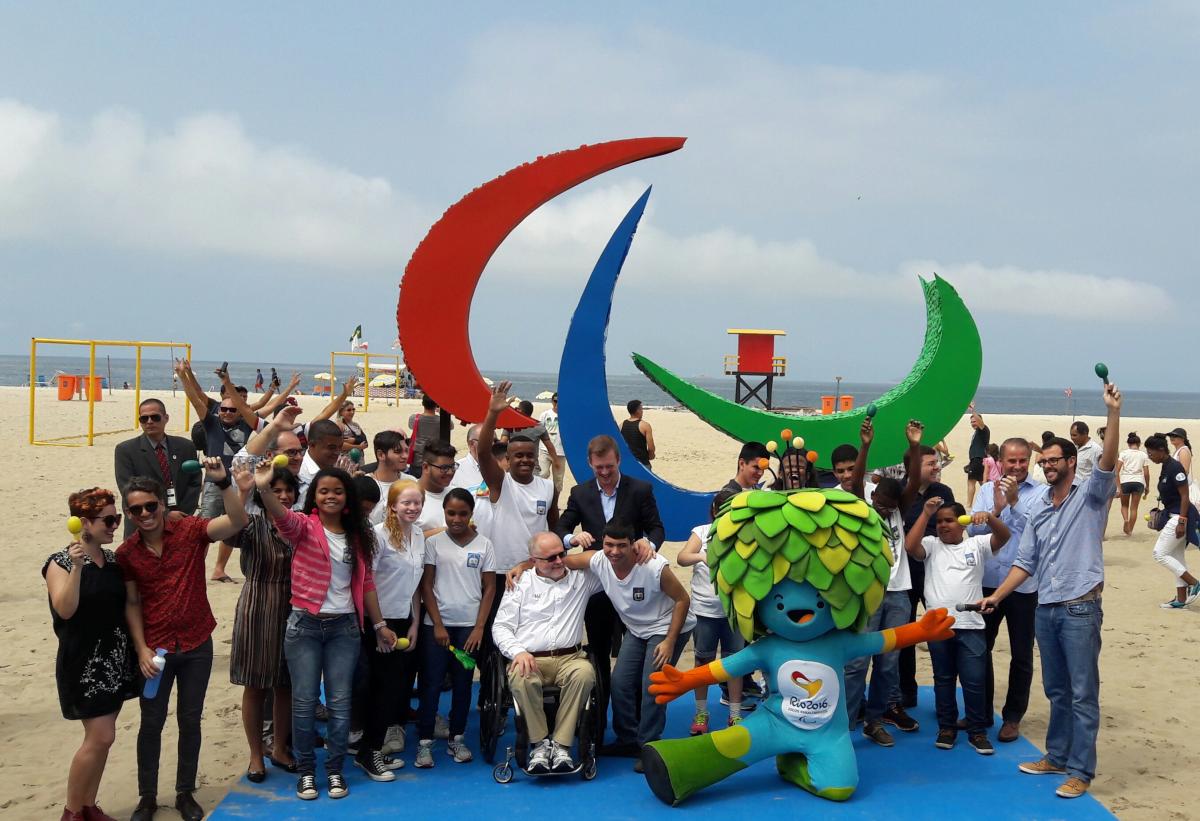 ⒸIPC
By IPC
Our Rio Prediction Panel features a mix of journalists, coaches and a former Paralympic champion. Here is the line-up:
Ed Harry (EH) – BBC World Service athletics commentator
Guido Bonsen (GB) – Head coach of the Dutch Para athletics team
Danny Crates (DC) – Former Paralympic, world and European 800m T46 champion and now part of British television's Channel 4 team covering the Paralympic Games
Iryna Dvoskina (ID) – Australian Institute of Sport Para athletics coach to multiple world champions
Peter Eriksson (PE) – Chief Technical Officer and Head Coach at Athletics Canada
Over the next three days we will pose a series of questions to our panel – here's part one:
Which event are you most looking forward to?
EH: Even without Richard Browne, the men's 100m T44. Jarryd Wallace versus Jonnie Peacock will be a fantastic showdown, and they're not the only two in the mix. I met Jarryd for the first time before he raced at the IPC Grand Prix Final in London and he rightly pointed out how consistent his times were in the event. He backed that confidence up in that race at London's Olympic Stadium.
Even though Peacock, for me, starts a slight underdog, he's used to that. No-one, except maybe Jonnie himself, thought he could beat all those established names to win in London, but he did it. As long as the defending champion is fit, it'll be a race to stop him at the Games.
GB: I am really looking forward to the long jump T44, both male and female. The event has developed rapidly in the last few years and we have great Dutch prospects in both events.
DC: I believe the track schedule is looking really exciting, and against all better middle-distance judgement I have to start with the men's 100m T44.
Had you asked me last year what would happen if Richard pulled out I would have said the event would have lost all its appeal. How wrong I would have been – step up Jonnie and Jarryd. Assuming that Oliveira is not back in the shape we saw in 2012 I think it is a two-horse race.
Personally my money is on Jonnie; he has proven on a number of occasions that he is a big-time performer. A long as he gets a clean start and does not catch his prosthetic leg as he drives out the blocks he could defend his title. He is in form this year and peaking just right. A world record could be on the cards. But, that said, if Oliveira is in shape he has the speed and the home crowd advantage to take the title.
ID: As a coach who will have three athletes to compete at the Games I am looking forward to their events – 100m T13 (Chad Perris), 100m T38 (Evan O'Hanlon), 100m T42 (Scott Reardon).
Which male and female Para athletes are you most interested in watching?
EH: Markus Rehm in the long Jump T44. The winning leap at the Olympic Games (8.38m) was modest by Olympic standards and Rehm has leapt further than that. I know Markus has genuine hopes of competing at both the IPC and IAAF World Championships in London next year, so let's see if his winning mark in Rio is better than Jeff Henderson's in the same stadium a few weeks earlier.
Libby Clegg in the T11 sprints. Clegg, reclassified now as a T11, said she was 'terrified' running for the first time with a blindfold in London at the IPC Grand Prix Final – but she still broke the 200m T11 world record. She's a fantastic talent and such an experienced Paralympian – I think there are world records and golds for Clegg in Rio, as she masters the differences between T12 and T11 sprinting.
GB: I am really a fan of the running of Omara Durand (Cuba's reigning Paralympic champion). She is such a talented runner and great to watch. On the men's side I am looking forward to seeing the shot put F42 with Aled Davies (British world champion and world record holder).
DC: In the men's T53 class I think we may see something very special from Brent Lakatos. He really has found the magic over the last couple of years. I think he is going to be very hard to beat over multiple distances.
In the women's 100m T37 we could see a great race from Britain's Georgie Hermitage. France's Mandy Francois-Elie will be looking to upset the British party and retain her title.
ID: Apart from my personal athletes I will be interested to watch Vanessa Low (German world champion and world record holder) in the long jump T42 and Aaron Chatman in the men's high jump T47. (Chatman is a 2008 Paralympic silver medallist who returned to Para athletics last year after a few years out of the sport).
PE: Tatyana McFadden, if she can replicate five gold medals as Chantal Petitclerc achieved in both Athens 2004 and Beijing 2008. Marcel Hug (Swiss T54 wheelchair racer) – is he ready to win several gold medals?
Check out part two of our Prediction Panel tomorrow.